Space Warfare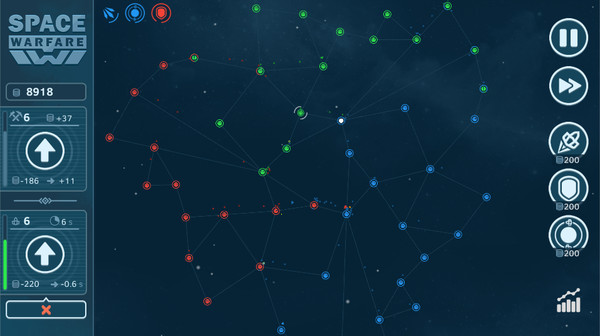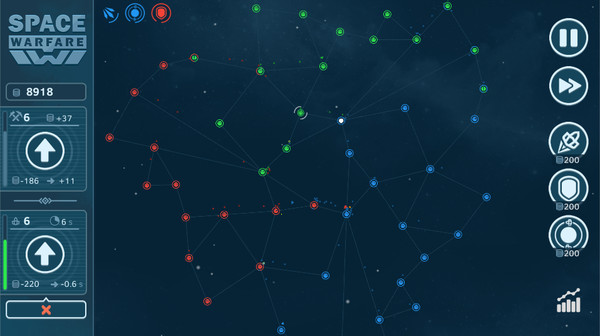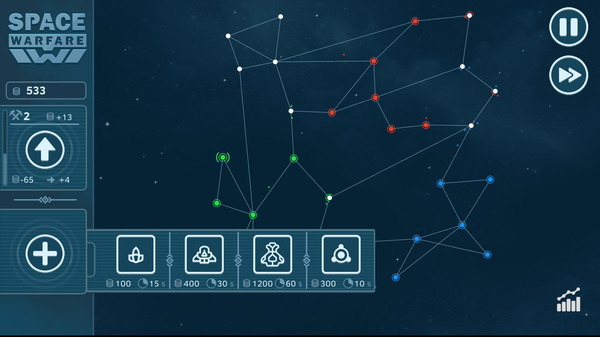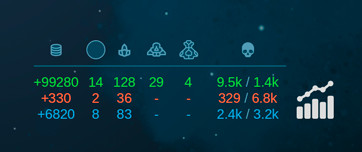 Minimum requirements
Minimum:
OS: Windows Vista / 7 / 8 / 10

Processor: 2.0 GHz

Memory: 2 GB RAM

Graphics: Intel HD Graphics 3000

DirectX: Version 9.0

Storage: 120 MB available space
windows, mac, linux
Single-player, Steam Achievements
Casual, Free to Play, Indie, Strategy
10 Jun, 2021
Curator review
A simple strategy game where you build mines and factories on conquered planets in order to build bigger fleets of bigger ships then your enemy in order to win. A fun and enjoyable strategy game.
Full review
Space Warfare is an engaging and straightforward strategy game that offers players the opportunity to conquer planets, build mines and factories, and ultimately emerge victorious. This game focuses on automating battles and ship construction, allowing players to devote their attention to expanding their empire through constructing and upgrading factories and mines.
The game features four types of factories that play pivotal roles in producing different types of ships. The frigate factory allows for the production of swift but less powerful ships. On the other hand, the cruiser factory offers medium-strength vessels that strike a balance between speed and firepower. For more formidable forces, players can rely on the battleship factory as it constructs robust ships capable of effortlessly overpowering enemy frigates. Additionally, there is a starbase factory responsible for fortifying planets against potential attacks.
One notable feature in Space Warfare is how battles are carried out automatically without requiring direct player input. This arrangement enables gamers to focus primarily on managing resources effectively while devising efficient strategies for conquering new territories.
An interesting aspect of this game lies in its randomly generated maps which provide endless possibilities for successful completion by employing various tactics each time you play.
Lastly, Space Warfare delivers large-scale battles involving hundreds of units clashing within dynamic environments. Witnessing these epic confrontations adds depth and excitement to this already thrilling strategy experience.
In conclusion, Space Warfare proves itself as a fun-filled strategy game where careful planning meets resource management skills in order to achieve victory over your adversaries' fleets!