Superliminal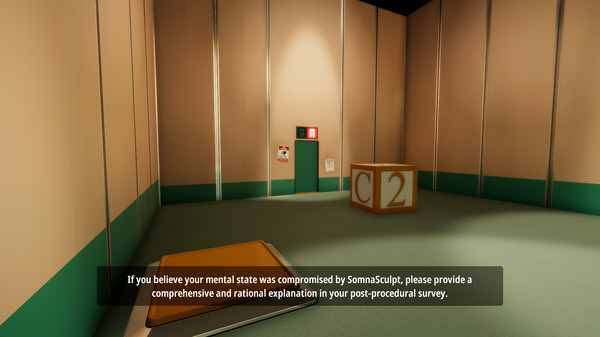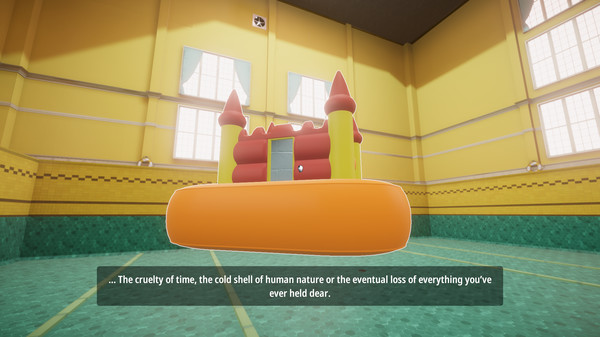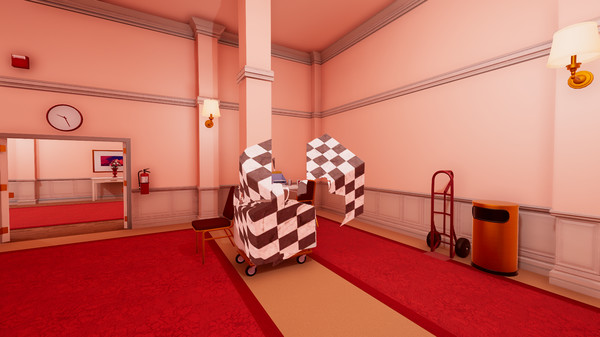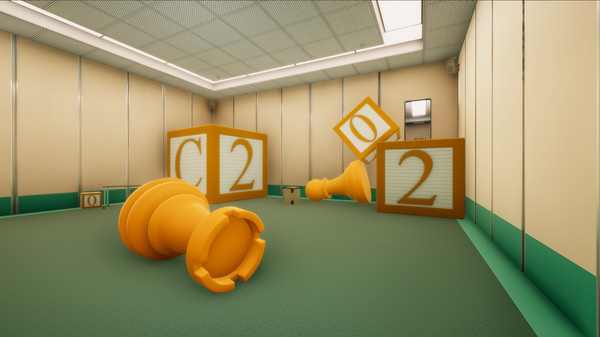 Minimum requirements
Minimum:
Requires a 64-bit processor and operating system

OS: Windows 7

Processor: 2.0GHz

Memory: 4 GB RAM

Graphics: NVidia GTX 750

DirectX: Version 10

Storage: 12 GB available space

Additional Notes: Minimum: 3GB VRAM
windows, mac, linux
Single-player, Multi-player, PvP, Online PvP, Co-op, Online Co-op, Steam Achievements, Full controller support, Steam Trading Cards, Captions available, Steam Workshop, Steam Cloud, Includes level editor, Commentary available, Remote Play on TV
Action, Adventure
5 Nov, 2020
Curator review
Very unique, perspective-manipulating first-person puzzle game. Would love to see this get the large fan following it deserves, because Superliminal could very easily be the next 'big thing'.
Full review
Superliminal is a mind-bending first-person puzzle game that challenges players to think outside the box and change their perspective. With its unique concept based on forced perspective and optical illusions, this game delivers unexpected puzzles that will keep you intrigued.
The game's premise revolves around Dr. Pierce's Somnasculpt dream therapy program, in which you become trapped within your own dreams. As you explore the dream world, everything might not be as it seems, and the environment slowly unravels around you.
One of the standout features of Superliminal is its excellent use of perception manipulation. What you see isn't always reality, and understanding this is key to solving the intricate puzzles throughout the game.
The artificial intelligence assistant, Dr. Glenn Pierce, adds an interesting dynamic to your journey home from the dreamscape. His questionable guidance combined with his assistant's conflicting plans for your existence creates a compelling narrative thread.
Additionally, Superliminal includes developer commentary that provides insights into the secrets and history behind its development - a feature appreciated by those interested in learning more about how games are made.
The speedrunning community has praised Superliminal for its challenge potential - leading to a new addition called Challenge Mode. This mode scores players per-level on metrics such as completion time, grabs made, and jumps executed; offering an extra layer of competitive gameplay for those seeking it!
To further expand creativity within Superliminal's gameplay mechanics there is also experimental workshop support available on Steam Workshop integration- allowing players to bring any 3D object into their gaming experience!
Review:
"Very unique,perspective-manipulating first-person puzzle game."
"Superliminal could very easily be the next big thing."
I completely agree with these sentiments. Superliminal is a standout title that offers players a fresh and innovative gaming experience. The puzzles are cleverly designed, forcing you to think outside conventional boundaries and challenge your perception.
The game's visuals are captivating, with its use of optical illusions creating stunning and surreal environments that keep you engaged throughout the journey. Additionally, the fully-voiced adventure adds depth to the narrative, drawing you further into the mysterious world of dreams.
I highly recommend Superliminal to anyone who enjoys puzzle games or those looking for something truly unique. With its potential for a large fan following, I believe this game has all the makings of becoming a sensation in the gaming community.