Welcome To... Chichester 2 - Part II : No Regrets For The Future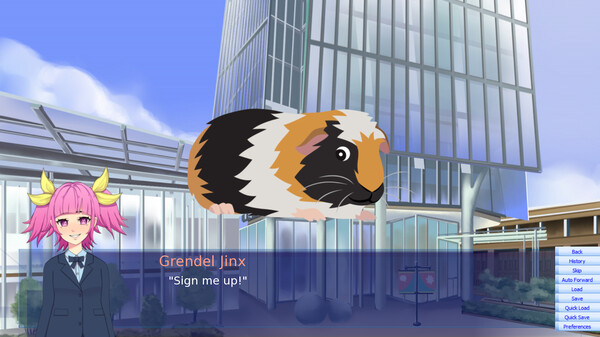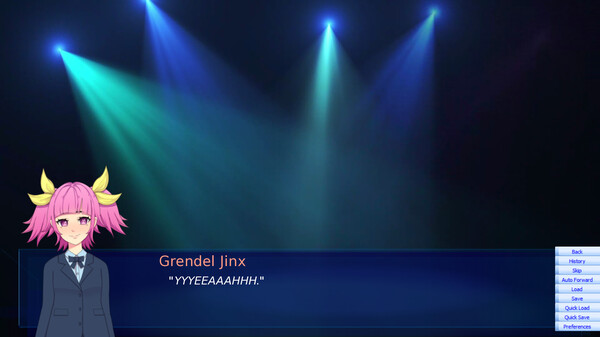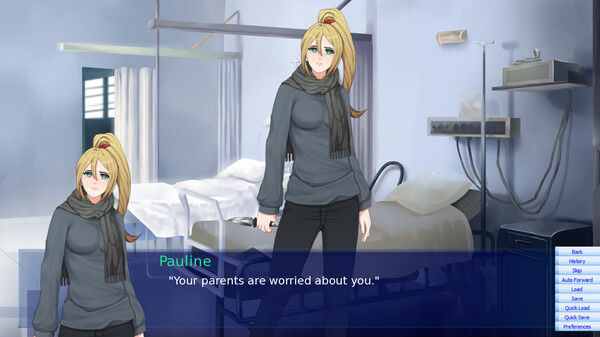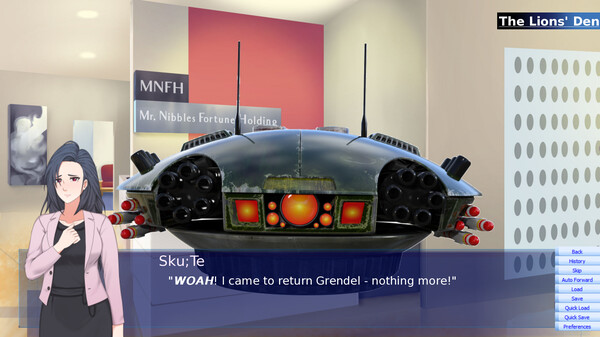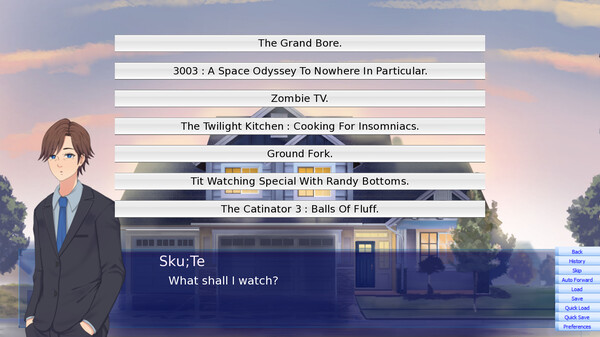 Minimum requirements
Minimum:
Requires a 64-bit processor and operating system

OS: Windows 7 upwards

Processor: Intel Core 2 Duo or better

Memory: 2 GB RAM

Graphics: OpenGL 3.0 or DirectX 11

DirectX: Version 11

Storage: 512 MB available space

Sound Card: Any Windows compatible ones
windows, mac, linux
Single-player, Steam Achievements, Captions available, Steam Cloud
Adventure, Casual, Indie
23 Jun, 2020
Curator review
After playing through most of this series I can now say I am hooked and with such a creative and in depth story line, great art work & characters you find your self getting attached to its hard not to
Full review
After playing through most of the Welcome To... Chichester series, I can confidently say that I am completely hooked. This latest installment, Welcome To... Chichester 2 - Part II, continues the captivating storyline from where Part I left off. However, even if you haven't played the previous version, there is a helpful recap available to bring you up to speed. Set on the second day of the protagonist's holiday, things take a chaotic turn when they wake up with a pounding headache and encounter their infamous "nemesis," Grendel Jinx. The banter between these two characters is both entertaining and filled with tension as they reminisce about how they first met and reflect on a crucial turning point in their complicated relationship. As events unfold, including several defeats for our protagonist followed by an unexpected attack from Grendel's bodyguards resulting in hospitalization, questions arise about what went wrong. Determined to find answers amidst suspicions of foul play within their own circle, our hero assigns their secretary to investigate. Meanwhile,Grendel receives distressing news that her bodyguards have been found dead and all evidence seems to point towards our protagonist as the culprit. Driven by revenge and fueled by anger,Grendel sets out on a mission to settle scores once and for all. This visual novel boasts an impressive array of features that keep players engrossed throughout gameplay.Exploring various paths leads to eleven possible bad endings along with three different variations of the good ending.Additionally,the game offers two intriguing epilogues.Expect plenty of extra dialogue during subsequent playthroughs as well.There are also developer notes available upon completion which provide valuable insights into behind-the-scenes creation process.And don't forget,a bonus animation awaits players who reach full completion! While fans will appreciate continuityof narrative introductions,it's worth notingthat novices or those unfamiliarwith prior games need not worry.A short storyrecap does its job of filling in any gaps. The game excels in combining both humor and drama to deliver a compelling story that delves deep into the origins of the protagonist's relationship with Grendel Jinx. With beautiful artwork and well-developed characters, Welcome To... Chichester 2 - Part II creates an immersive experience that is hard to resist. The attention to detail and thought put into each character's backstory shines through in every interaction. Moreover, fans will be pleased by the inclusion of a simple fighting routine at multiple points throughout gameplay for those seeking a more interactive experience alongside reading the story itself. Welcome To... Chichester 2 - Part II offers approximately three to four hours of gameplay with its rich 64,000+ word storyline.Additionally,it provides players with an opportunityto help Grendel solvea manga problem along their journey.Whether you're laughing out loud or onthe edgeof your seatwith anticipation,this visual novel promisesan unforgettable escapadeintoa world brimmingwith intrigueand memorable characters.Welcome To... Chichester 2 - Part II is truly an experience worth diving into.