Rise Of The Overlords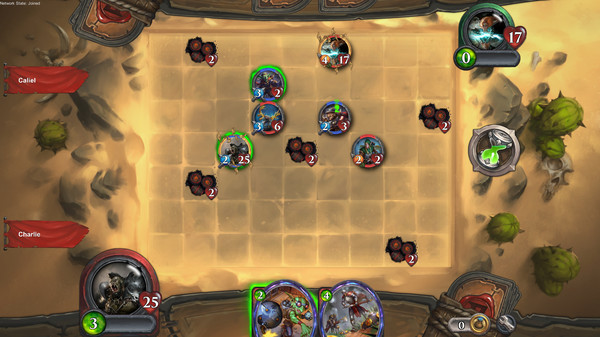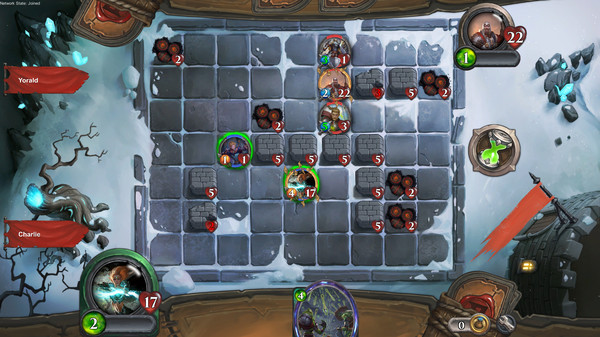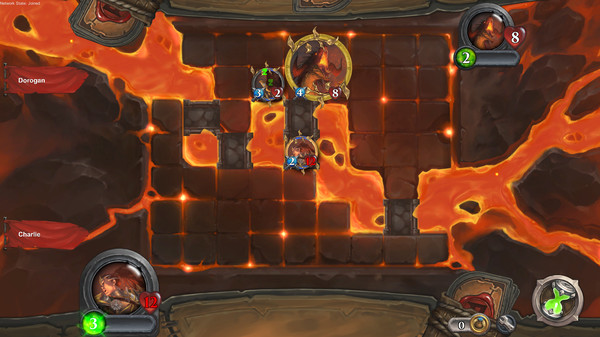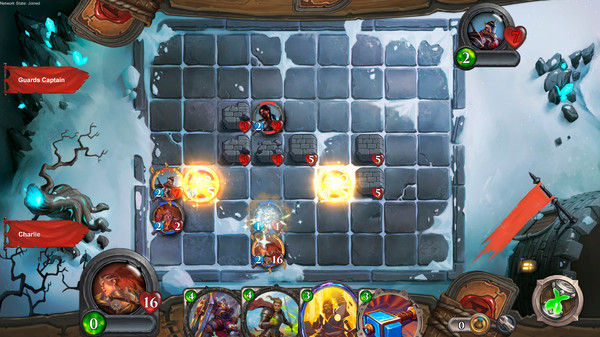 Minimum requirements
Minimum:
OS: Windows® 7 / Windows® 8 / Windows® 10

Processor: Intel® Pentium® D or AMD® Athlon™ 64 X2

Memory: 3 GB RAM

Graphics: NVIDIA® GeForce® 8600 GT or ATI™ Radeon™ HD 2600XT or better

Network: Broadband Internet connection

Storage: 2 GB available space
windows, mac
Single-player, Multi-player, PvP, Online PvP, In-App Purchases
Free to Play, Indie, Strategy
Curator review
This is an awesome combination of TCG and war board games that brings with it new depth and new strategies. If you are a fan of either genre then this is an absolute must have in your game collection.
Full review
Alfonzo's Review:
The Rise of the Overlords is an exhilarating fusion of TCG and war board games, introducing a whole new level of depth and strategy to both genres. As a fan of either genre, I can confidently say that this game is an absolute must-have in your collection.
Select Your Overlord
In this game, you have the opportunity to choose from a diverse range of Overlords, each with their own unique stats and abilities. This selection allows you to represent yourself on the battlefield with great flexibility. Customize your playstyle by wisely picking the Overlord that suits your preferences.
Unleash Powerful Spells
Casting spells plays a crucial role in dominating battles. Strategic spell usage can be the turning point between victory and defeat.
Battle Across Dynamic Battlefields
The dynamic battlefields truly bring life to every engagement in The Rise of the Overlords. Unpredictable terrains pose unique challenges and require quick thinking during combat encounters.
Explore Immersive Dungeons
Your journey doesn't limit itself solely to thrilling battles; it expands into immersive dungeons filled with epic bosses, hidden treasures, secret rooms, devious traps...and countless more surprises awaiting discovery!
Create Your Own Strategy - Choose Your Faction Wisely!
The Rise of the Overlords world consists of various races coexisting within a vast terrain. These races have united under different factions, each specializing in different strategies and tactics on the battlefield.
Currently, we have three factions available, but promises for more to join in future updates. Whether you prefer brute force and close combat, ranged combat with traps or heavily armored units with healing spells - it's entirely up to you to craft your own winning strategy and defeat your opponents!
Enhance Your Overlord & Units
Equip legendary equipment that can enhance your Overlord and units' capabilities beyond their limits. This adds another layer of complexity by allowing you to fine-tune your army's strengths according to your playstyle.
A Legendary World Full of Stories
The Rise of the Overlords not only delivers an exceptional gameplay experience; it also immerses players into a legendary world brimming with captivating stories waiting to be told. Dive deeper into this rich lore as you progress through battles and exploration.