The Adventures of Bluke Bifton: Chapter 1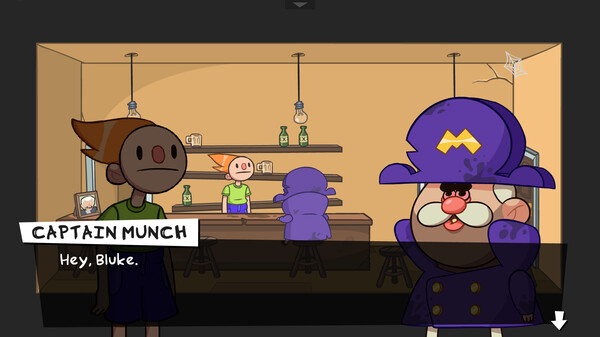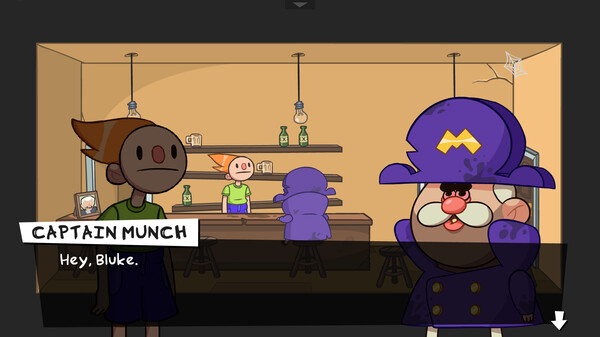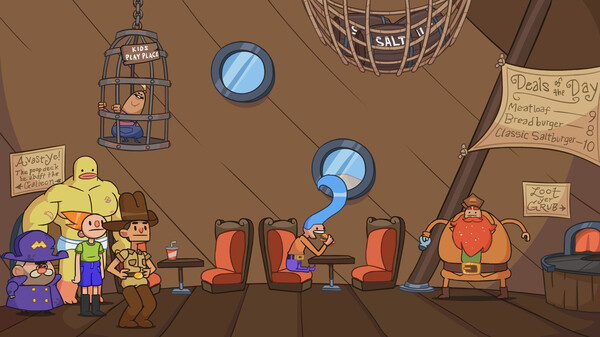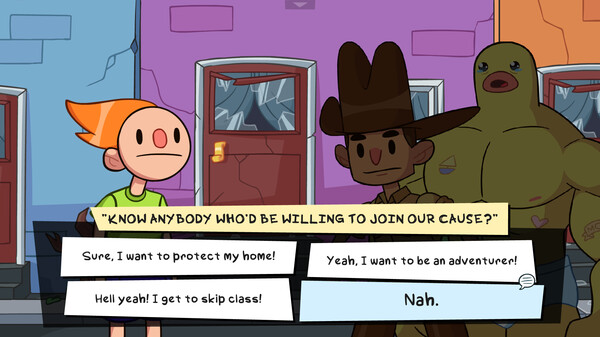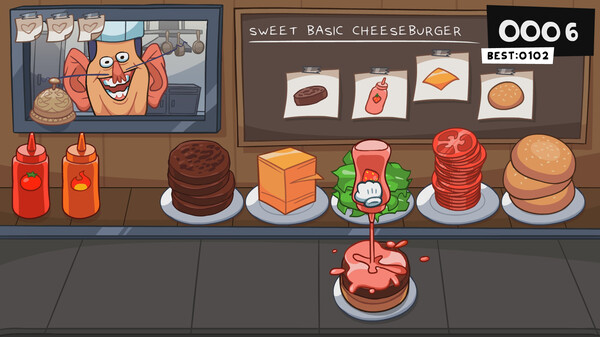 Minimum requirements
Minimum:
OS: Windows 7+

Processor: 1.5 GHz

Memory: 2 GB RAM

Graphics: 1.5GB video memory

DirectX: Version 11

Storage: 2 GB available space
windows
Single-player, Steam Achievements, Full controller support, Steam Cloud, Steam Leaderboards
Action, Adventure, Casual, Indie
20 Jul, 2023
Curator review
Embark on a ridiculously absurd adventure as Bluke Bifton! Make allies, enemies, and choices that shape your fate. Hand-drawn fun awaits!
Full review
The Adventures of Bluke Bifton is one of those games that truly stands out in the realm of adventure gaming. With its hand-drawn art style and absolute absurdity, it offers a unique and rich experience that will keep players engaged from start to finish.
The game takes place on the once-peaceful Isle of Flungo, a world filled with strange characters and unpredictable situations. As Bluke Bifton, players will have the chance to craft alliances or make enemies with these fully-voiced characters, each interaction having an impact on the journey ahead.
Exploration plays a major role in this game as well. Whether you choose to explore on foot or hop into the run-down Munchmobile, there are plenty of locations to discover and engage with. Clicking on objects or characters allows for further interaction within a side-scrolling point-and-click perspective.
But what truly sets this game apart is its emphasis on choice. How you navigate Bluke's chaotic journey is entirely up to you - be it through pacifism, violence, or simply keeping everyone alive. Each decision made leads down different paths and opens up new possibilities.
In addition to all that excitement, The Adventures of Bluke Bifton also features genre-shifting minigames throughout Bluke's quest for saving the Isle. From high-score challenges at Quinston's Arcade to rhythm game showdowns that get your heart pumping - there's never a dull moment!
All in all, if you're looking for an adventure game that pushes boundaries while offering a fun-filled experience like no other - then The Adventures of Bluke Bifton should definitely be at the top of your list! Its unique art style combined with its engaging gameplay makes for an unforgettable journey through absurdity!