Cyber Attack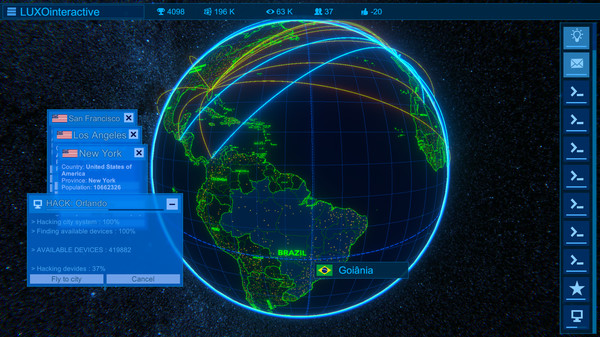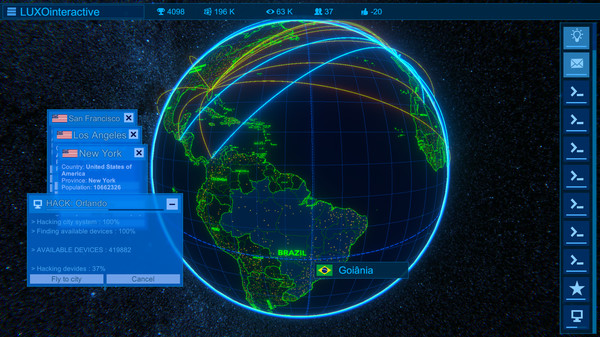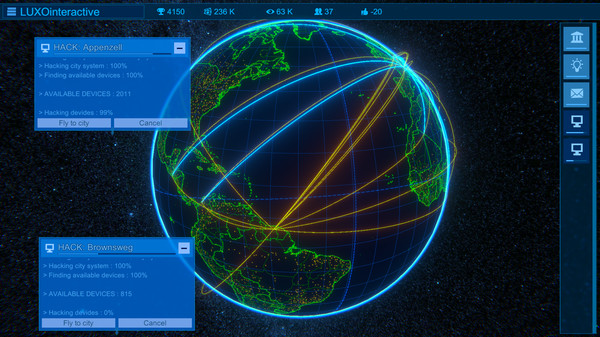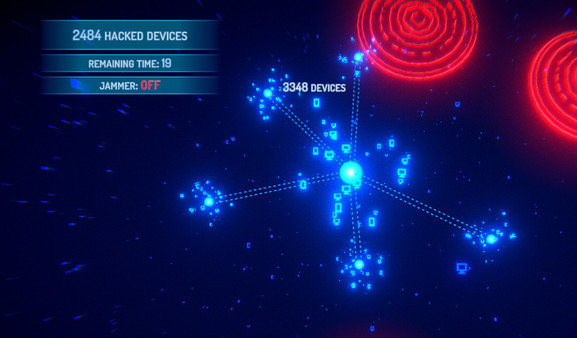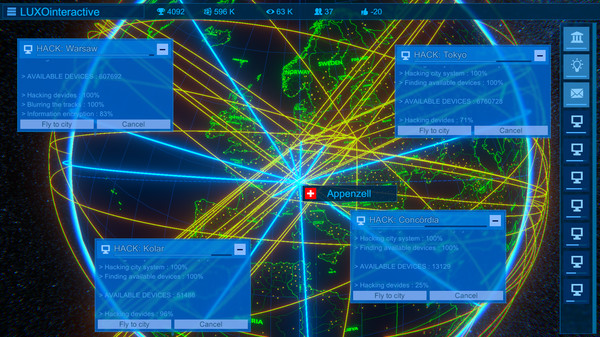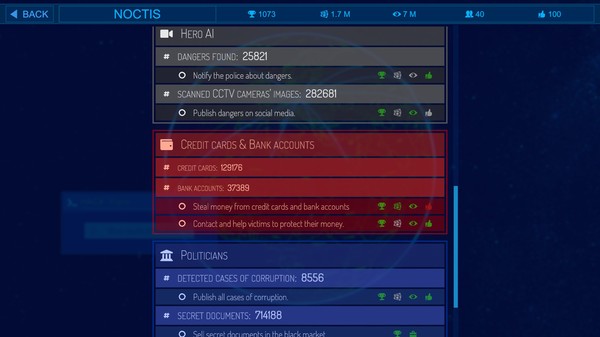 Minimum requirements
Minimum:
OS: Windows 32 bit

Processor: 2 cores 3.0 GHz

Memory: 2 GB RAM

Graphics: GT 430 or Radeon 6450

Storage: 4 GB available space
windows, mac, linux
Single-player, Steam Achievements, Steam Trading Cards, Steam Cloud
Indie, Simulation, Strategy
20 Aug, 2020
Curator review
Become the worlds most notorious hacker by stealing files, money and important details from all around the world and recruit a team of skilled hackers to help you. Very entertaining game.
Full review
Cyber Attack is an exhilarating game that thrusts players into the thrilling world of hacking and cyber espionage. As the leader of an elite global team of hackers, you are granted unprecedented access to intercept communications between corporations, governments, and criminals across the globe.
One aspect that sets Cyber Attack apart from other games in its genre is its unique blend of strategy and economics. Players have the ability to choose their path - whether it be protecting humanity by exposing private messages between dangerous individuals or exploiting corporations for personal gain. The choice is truly yours.
With over seven thousand cities available for exploration, Cyber Attack provides players with a vast playground filled with countless opportunities for adventure. However, every move you make carries consequences; attacking corporations can yield hefty profits but may also increase your group's notoriety and make you a target for rival hackers.
In this dynamic virtual landscape, you are not alone in your quest to dominate cyberspace. Corrupt politicians may hire rival hackers to expose and destroy your group, adding an intriguing element of suspense as fame becomes double-edged sword leading either towards success or shame.
Recruit a team of skilled hackers who share your vision as you strive to become the world's most notorious hacker through stealing files, money, and important details from all corners of the globe. With its entertaining gameplay mechanics combined with immersive storytelling elements,Cyber Attack provides hours upon hours of captivating gameplay guaranteed to keep players on edge at every twist and turn.