TinyShot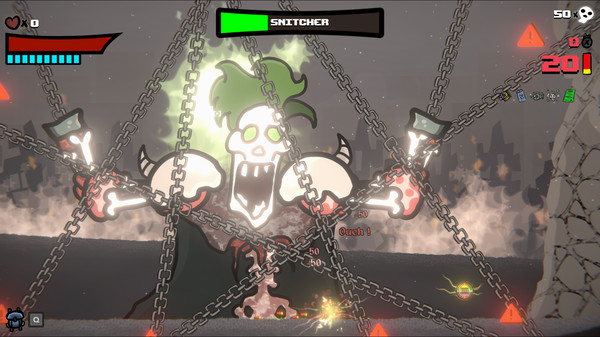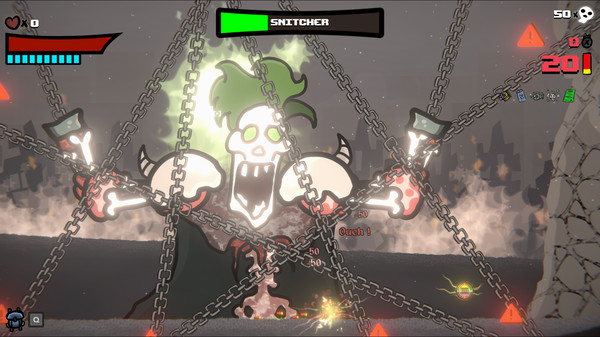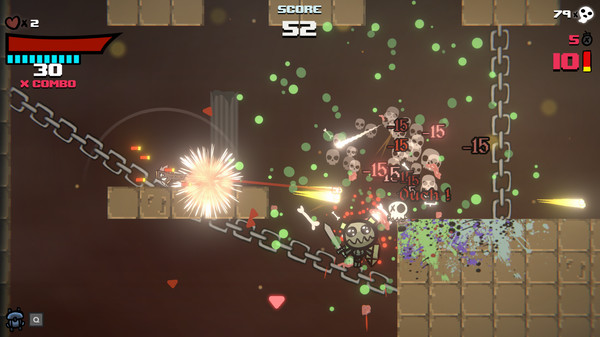 Minimum requirements
Minimum:
OS: Windows 7,8, 10

Processor: 1.6 GHz Dual Core Processor

Memory: 2 GB RAM

DirectX: Version 11

Storage: 1 GB available space
windows
Single-player, Full controller support
Action, Indie
19 Feb, 2021
Curator review
You won't find a cooler 2D arcade shooting game then this one. The story-line, gameplay, art style, soundtrack and so much more make this an amazing game. You won't regret buying this amazing game.
Full review
Review:
I recently had the opportunity to play TinyShot, and I must say, it exceeded all my expectations. This 2D arcade shooting game is a true gem in every sense of the word.
The story-line is captivating, taking you on a journey through the underworld as you help a little creature retrieve his lost horn. The developer's inspiration from Edmund McMillen's works shines through, creating an immersive and enthralling experience.
The art style of TinyShot is absolutely stunning. It effortlessly combines realistic nature elements with flash/cartoony looking creatures, giving each character its own unique charm. The attention to detail in the visuals truly enhances the overall atmosphere of the game.
"The world of TinyShot is full of these cute yet tortured creatures living in the underworld"
​
What sets this game apart from others in its genre is undoubtedly its gameplay mechanics. The smooth movement using mechanics such as grapple guns and dash abilities adds depth to your combat strategies while maintaining fluidity throughout each level.
The challenging boss battles and enemies provide an adrenaline-filled experience that keeps you on the edge of your seat. The random items scattered throughout the battlefield add an element of surprise, encouraging exploration and experimentation with different playstyles.
Lastly, let's not forget to mention the phenomenal soundtrack that accompanies your every move in TinyShot. The music perfectly complements the gameplay and intensifies the overall mood. It's a true auditory delight.
In conclusion, TinyShot is a must-play for fans of arcade shooting games or anyone who appreciates exceptional game design. From its captivating story-line to its breathtaking art style, this game offers an unforgettable journey into a unique world filled with charm and challenge. Don't hesitate to add this amazing game to your collection - I assure you that you won't regret it!