Ship Graveyard Simulator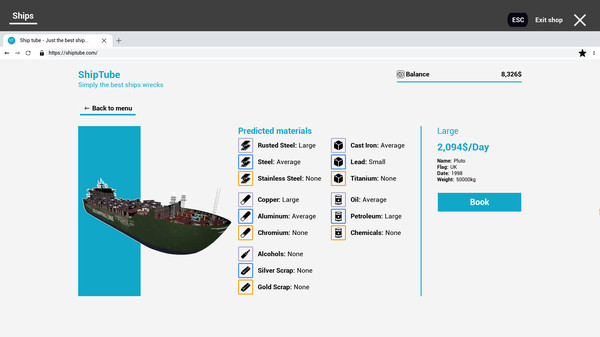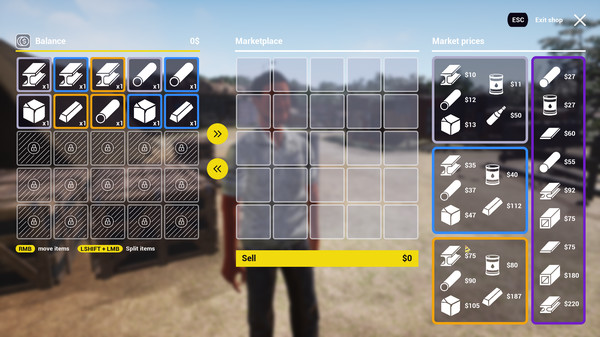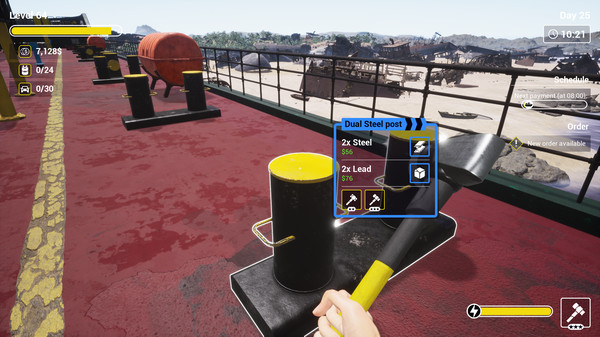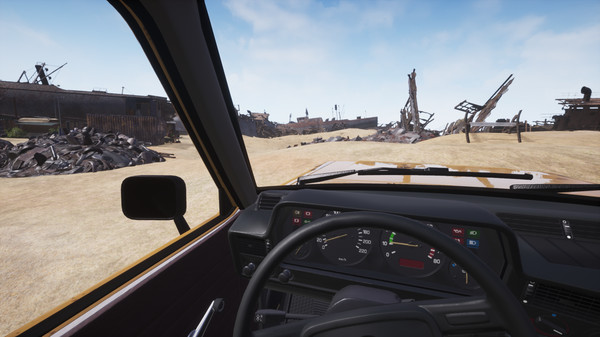 Minimum requirements
Minimum:
Requires a 64-bit processor and operating system

OS: Windows 7 64 Bit / Windows 8 64 Bit / Windows 10 64 Bit

Processor: Intel Core i3 3.0 GHz

Memory: 8 GB RAM

Graphics: NVidia GeForce GTX 780

DirectX: Version 11

Storage: 10 GB available space
windows
Single-player, Steam Achievements
Action, Adventure, Casual, Indie, Simulation, Strategy
10 Nov, 2021
Curator review
Pick a wrecked, rusty ship and then get to work dismantling, trading & trying not to blow up as you do everything you can in attempt to turn that rust bucket into the coolest ship on the sea.
Full review
If you've ever dreamt of exploring the largest ship graveyard in the world, Ship Graveyard Simulator 2 is the game for you. With kilometers of beach filled with wrecks, this game offers a unique opportunity to experience the dangerous but exciting work of dismantling ships.
As a worker in this challenging industry, your objective is clear - cut, hit, and weld your way through wrecked ships to obtain valuable materials like steel. With plenty of options available, choose the ship that catches your eye and embark on an adventure like no other.
The gameplay revolves around exploring every deck of the ship for valuable items while using basic tools at your disposal. It's not for the faint-hearted as handling oils and other substances can get messy, but if you're up for it, grab a hammer and start working.
One aspect that adds depth to Ship Graveyard Simulator 2 is the ability to sell or exchange acquired items with others. This creates an immersive economy where you can trade your way up from rust buckets to top-of-the-line vessels.
However, don't forget about safety! The job comes with serious risks such as accidents or even death at any given moment. So tread carefully as you navigate through treacherous conditions while attempting to transform dilapidated wrecks into seaworthy marvels.
All in all,Ship Graveyard Simulator 2 offers a thrilling experience amidst maritime history's remnants. Its attention to detail brings alive mysterious spaces hidden within colossal ships waiting for explorers like yourself.