A Little Shop in Squirrel Town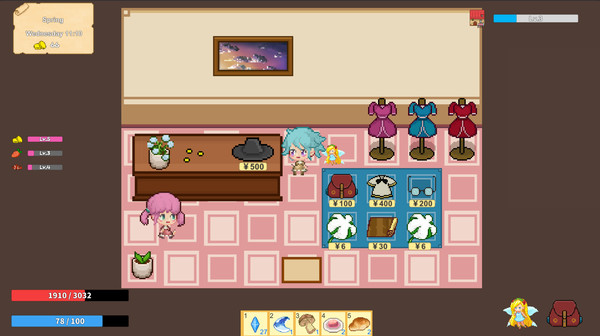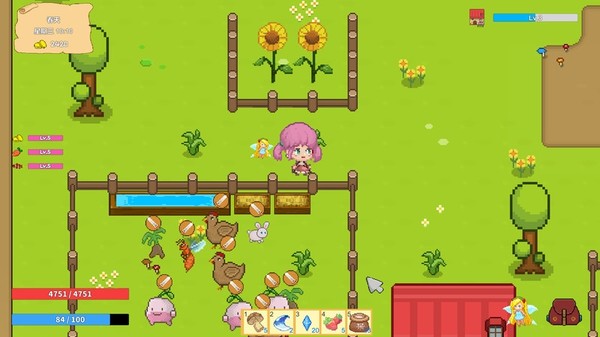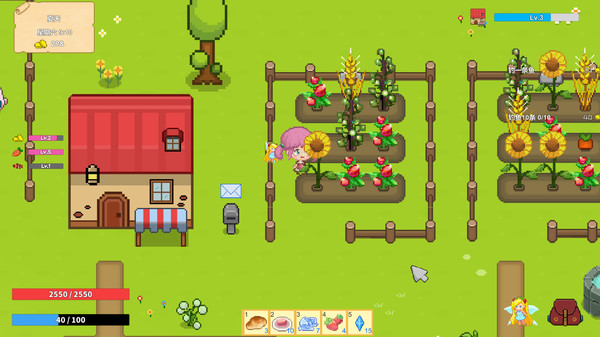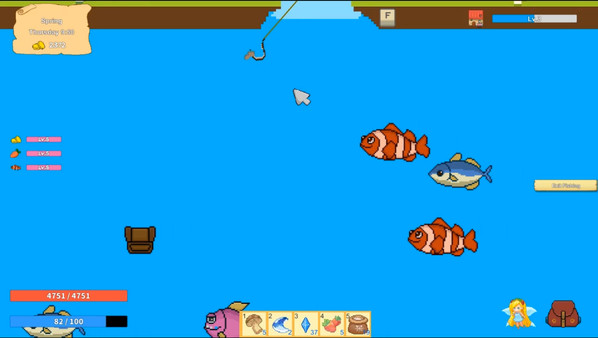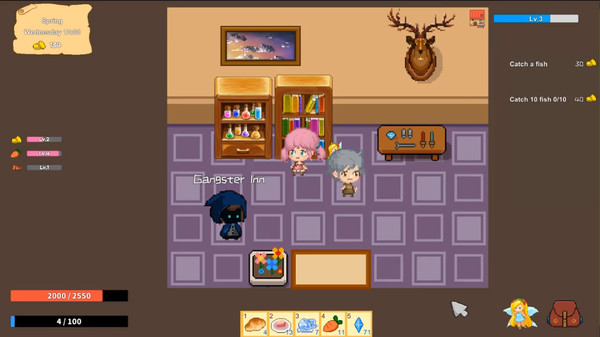 Minimum requirements
Minimum:
OS: Windows 7(SP1)/8/10 64-bit

Processor: Intel(R) Core(TM) i3

Graphics: GeForce GT 610

Storage: 242 MB available space
windows
Single-player, Steam Achievements, Steam Cloud
Adventure, Casual, Indie, RPG, Simulation, Strategy, Early Access
8 Jan, 2021
Curator review
With so many things to do like make a profit, make clothes, cook food, feed monsters and more how could you not enjoy this game. Play as a cute character managing a cute shop in a cute town.
Full review
Shop is a delightful game that offers players a charming and immersive experience. From the moment you start playing, you'll find yourself captivated by the adorable and colorful world it presents. The game revolves around running your own shop, where you can collect ingredients, cook delicious meals, sew and sell clothes, attract customers to make purchases, build furniture, and expand your shop from a small grocery store to a large one.
Pasture
In addition to managing your shop business affairs, Shop also allows you to take care of adorable cubs such as hens, rabbits, and monsters in your very own pasture. By tending to these animals daily,you will gain valuable yields that contribute further towards helping grow your thriving enterprise.
Farm
If farming is more up your alley than managing livestock or cooking meals, not only can you plant diverse crops but also purchase farmlands, cultivate lands in the shop using flower pots,and develop an automated farm. Aspiring agriculturists will surely have endless fun perfecting their green thumbs!
Adventure
No game would be complete without an element of adventure, and Shop delivers just that. Join the Adventurer Union to explore the captivating Monster Forest, collect various ingredients, capture adorable monster cubs, and utilize the materials you gather to produce outfits and weapons for yourself. This additional layer of gameplay adds excitement and depth to an already engaging experience.
Fish
In Moon Lake, you will find a bountiful stock of fish waiting for eager anglers like yourself. Depending on your luck during each fishing expedition, you may even stumble upon treasure boxes or capsule toys! Additionally, by feeding these fish to your helpful elf companion, you'll unlock unique abilities such as selling goods or battling monsters together.
In conclusion,Shop is truly a delightful game that offers players a multitude of endearing experiences.The wide varietyof activities ranging from running your own shop,taking care of cute animals,onwardsto engaging in thrilling adventureswill keep players entertained for hours on end.Playing as an adorable character managinga charming shopin a quaint townisboundto bring joyand satisfaction toyour gaming endeavors.So jump into this captivatingworld,andstartyour very own virtual enterprise today!