Superior: Vengeance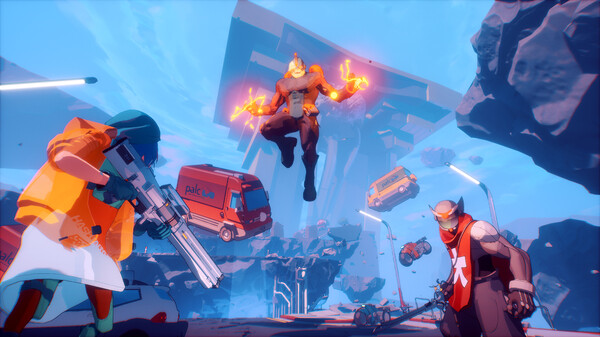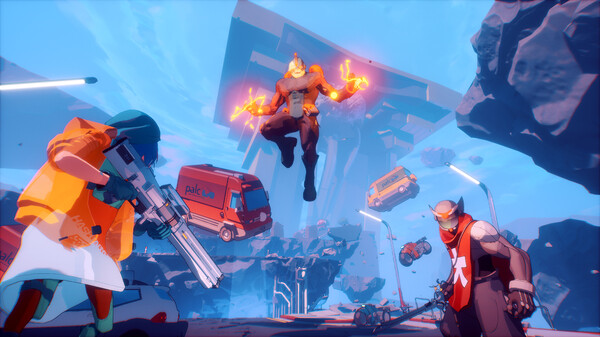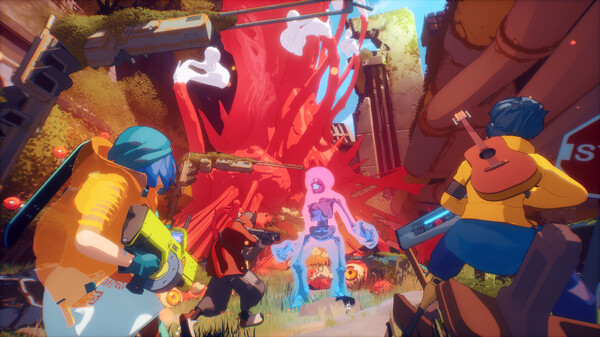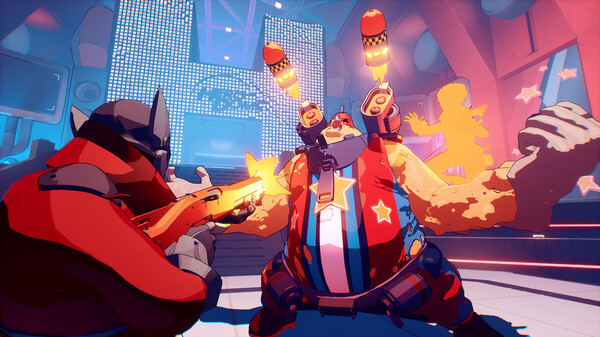 Minimum requirements
Minimum:
Requires a 64-bit processor and operating system

OS: Window 10

Processor: Intel i5-6600K or AMD equivalent

Memory: 8 GB RAM

Graphics: NVIDIA GTX 960 or AMD equivalent, and latest NVIDIA "Game Ready" Driver or AMD "Graphics" Driver

Network: Broadband Internet connection

Storage: 5 GB available space

Additional Notes: DirectX 11
windows
Single-player, Multi-player, Co-op, Online Co-op, Cross-Platform Multiplayer, Steam Achievements, Full controller support
Action
22 Aug, 2023
Curator review
Join forces with friends to save the world by hunting superheroes and stealing their powers. Customize your skills and battle bosses in a dynamic universe with endless combinations.
Full review
If you're looking to join forces with friends in an epic quest to save the world, then look no further than this thrilling game. Hunt superheroes, steal their powers, and prepare yourself for epic boss battles that will put your skills to the test.
One of the standout features of this game is its level up system. As you progress through the game, you'll have the opportunity to choose from a diverse cast of characters with unique looks and playstyles. Additionally, you'll be able to permanently customize your character's skill tree as you gain levels, allowing for strategic customization that gives you an edge in future attempts.
The dynamically configured missions add a layer of excitement and unpredictability. With each run, your mission objectives, routes, and adversaries will be reconfigured so that every playthrough feels fresh and keeps you on your toes. You never know what awaits around the next corner in this sprawling hyper-stylized superhero universe.
With millions of combinations available at any given time - featuring hundreds of different superpowers, weapons items and abilities - experimentation is key in discovering powerful synergy between various elements. The vast array of customization options ensures that each playthrough offers a unique experience filled with surprises.
However it's not all exploration and discovery; challenging boss fights serve as formidable obstacles on your path towards saving humanity from evil superheroes. Defeating these tough opponents unlocks new categories of superpowers which can enhance your future runs even further.
In conclusion:
• Join forces: Team up with friends

• Dynamic universe: Sprawling superhero universe

• Customization: Permanently modify character's skill tree

• Endless combinations: Millions of possibilities to try out

• Epic boss fights: Face off against tough evil superheroes


This game offers a unique and thrilling experience that combines action, customization, and teamwork. Grab your friends and get ready to take down evil in a world where the fate of humanity hangs by a thread.