Hell Shuffle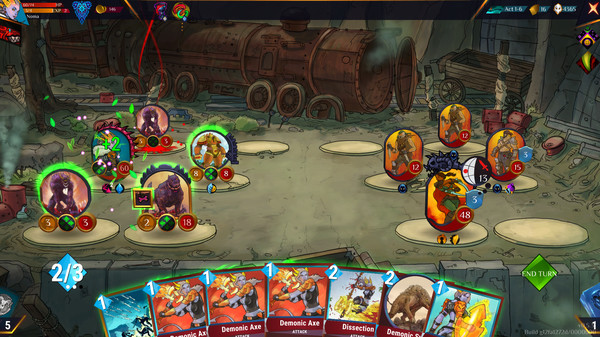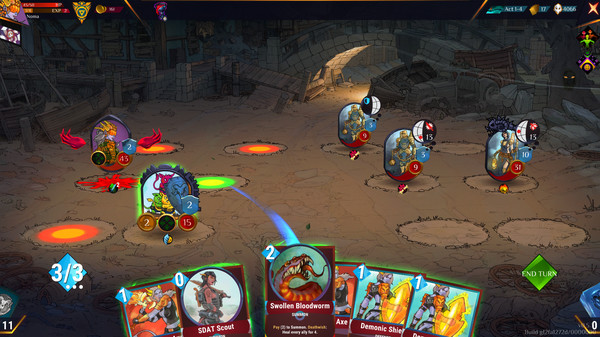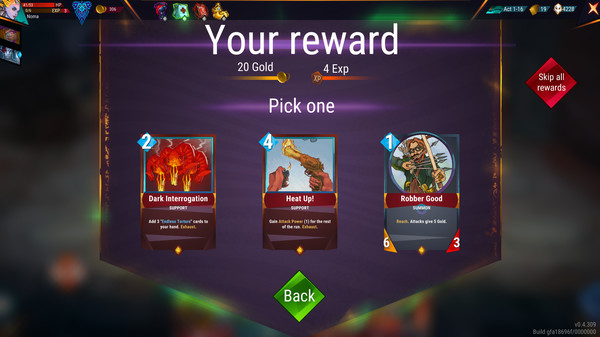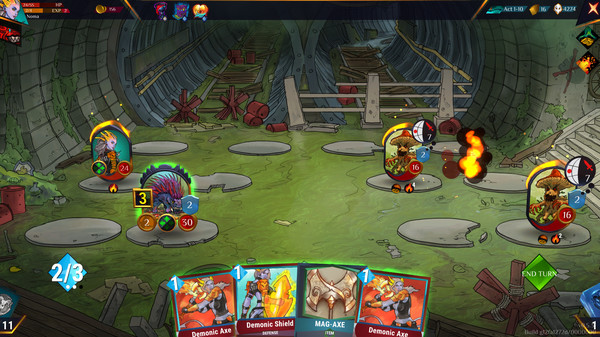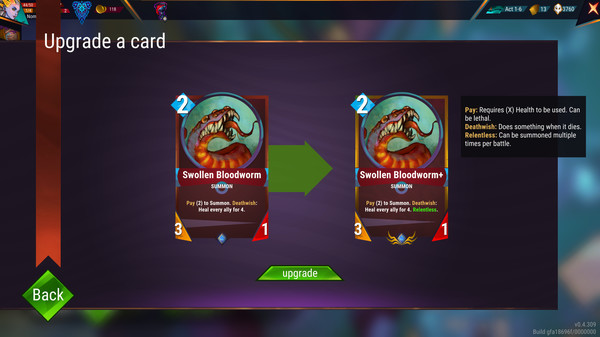 Minimum requirements
Minimum:
OS: Windows 7

Processor: Core i3

Memory: 4 GB RAM

Graphics: IGP or better

DirectX: Version 11

Storage: 1 GB available space
windows
Single-player, Steam Achievements, Steam Cloud
Adventure, Indie, RPG, Strategy, Early Access
4 Feb, 2021
Curator review
Join one of the three factions, craft a unique deck, set up a squad and then set of on your adventure to wipe out your enemies in this mix of rogue-like card deck builder & turn-based strategy games.
Full review
Hell Shuffle takes the combination of rogue-like card deck builders and turn-based strategic combat to a whole new level. With its unique blend of mechanics, engaging story, and endless combinations, this game offers a truly immersive experience for players.
One of the standout features is the dynamic deck and squad building aspect. You have the opportunity to build your deck from hundreds of cards, each with their own abilities and effects. Additionally, you can spice up your squad by adding up to two elite members from a variety of options available. This allows for endless possibilities when it comes to crafting your perfect team.
The game also emphasizes character progression as you earn experience during each run. This allows you to learn up to six devastating talents that can be used strategically in battles against the debauched angelic Protectors.
Positioning on the battlefield is crucial in Hell Shuffle as well. You must summon your units strategically on a 4x3 grid, taking into account movement, dodging attacks, hiding behind defenders or sacrificing them if needed. This adds another layer of depth and strategy to gameplay.
In terms of progression and customization options, players have three factions they can join along with perks trees that unlock new abilities and evolving skill cards after each run. The ability to mix and combine various talents, trinkets, cards, and even factions creates endless combinations for beating enemies - ensuring that every run will be unique and exciting.
Last but not least: Engaging Story! Discover what lies behind the corrupted forces of light as you help guide your hero towards claiming their rightful place (WIP).
Early access includes:
One Hero with unique set of cards,talents,and creatures (two more heroes are WIP)
3 difficulty levels with 20 unique modifiers
Over 150 cards, summons, and squad members


25+ talents and 40+ trinkets
To summarize, Hell Shuffle offers a captivating experience for fans of card deck builders and turn-based strategy games. With its extensive features, deep progression system, and engaging story,WIP the game is bound to keep players entertained for hours on end.
Please Note:This game is currently in Early Access. As such,the content available may be subject to change as the developers continue to refine and expand upon the game.