Mad Games Tycoon 2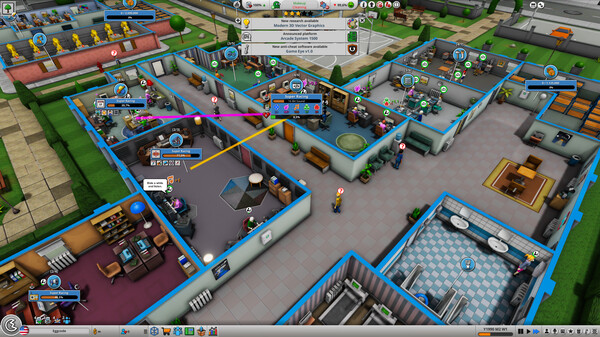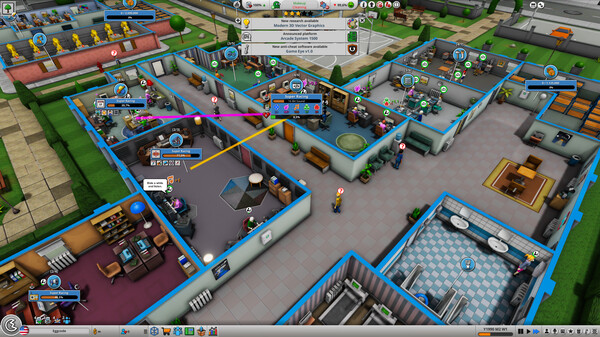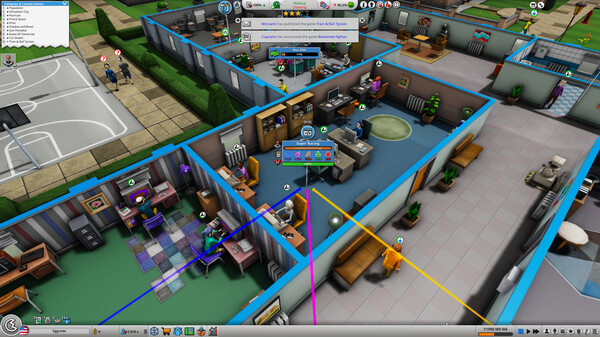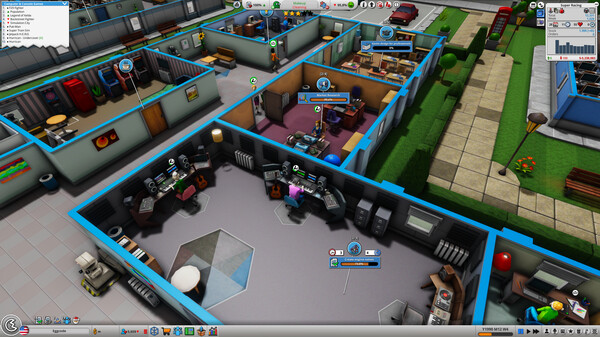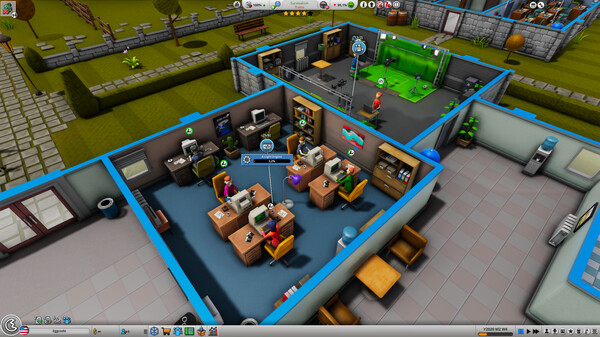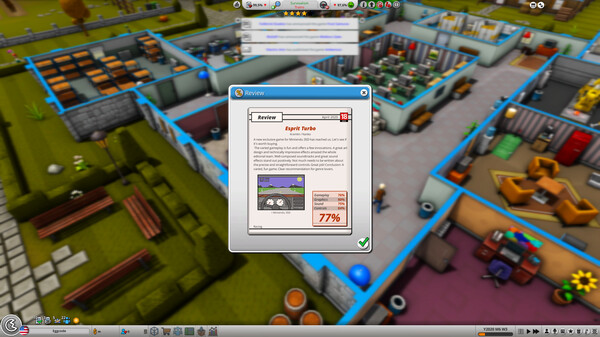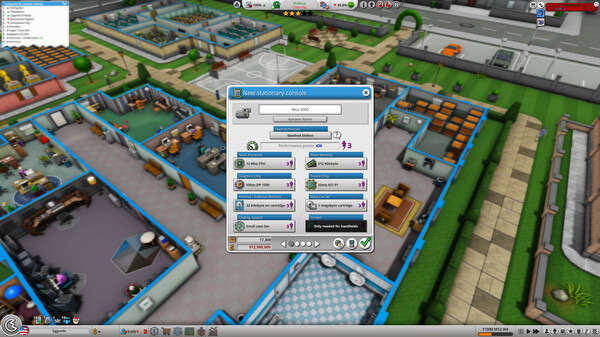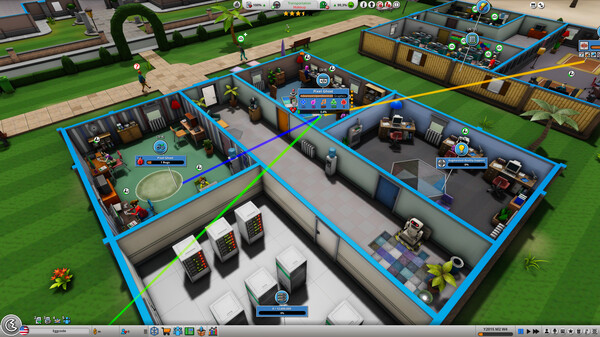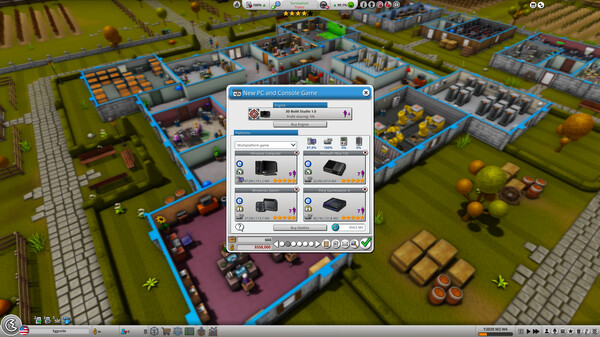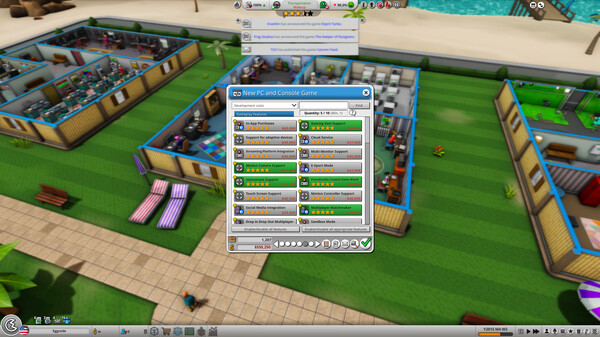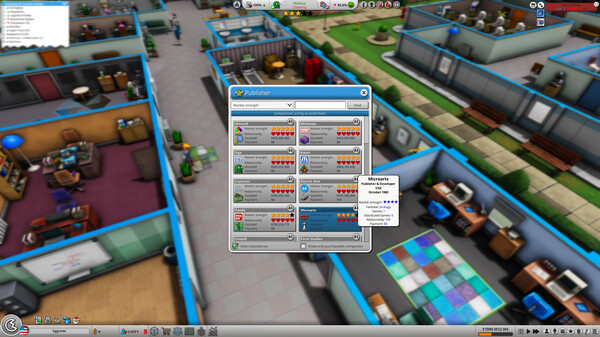 Minimum requirements
Minimum:
OS: Windows 7

Processor: Intel Core2 Duo 2.4Ghz or Higher / AMD 3Ghz or Higher

Memory: 4 GB RAM

Graphics: DirectX 10 compatible with 512 RAM or better

Storage: 2 GB available space
windows, mac
Single-player, Multi-player, PvP, Online PvP, LAN PvP, Steam Achievements, Steam Cloud
Casual, Indie, Simulation, Strategy
31 May, 2023
Curator review
If you enjoyed the first game then you are going to absolutely love the next installment of this amazing video game where you build and create your own video games. Want hours of fun? then buy this!
Full review
Making Your Game Studio Dreams Come True
Mad Games Tycoon 2 is an immersive and captivating game that allows you to build and design your very own game studio. From humble beginnings in a small garage, you'll embark on a journey through the years, navigating the ever-changing landscape of the gaming industry.
Starting as early as 1976 or as recent as 2020, you'll research new technologies and features, develop game engines, and make critical decisions to transform your studio into an industry titan. Whether you choose to focus on home consoles, handhelds, computers or even arcade machines - each platform presents unique opportunities for success.
Hiring top talent is crucial for success in Mad Games Tycoon 2. As your team grows larger, providing comfortable workspaces with lounges and amenities becomes essential for productivity. Expand your office space to accommodate more employees and watch your company flourish.
In addition to developing games independently or under contract from publishers, you can also become a publisher yourself. Take control of every aspect of the gaming market by manufacturing consoles alongside developing games. Create MMOs, mobile games or even spin-offs - versatility is key!
The game offers challenging multiplayer modes where up to four players can collaborate or compete against each other. Trade technologies with friends or sabotage their progress while striving for supremacy on all charts.
A Playground for Your Imagination
With Mad Games Tycoon 2's vast array of features at hand:
Create sequels or remasters/port older titles
Purchase licenses from books & movies
Build franchises that captivate fans worldwide
Sell dormant IPs while acquiring popular ones from rival companies
Analyze market trends and release games to maximize success
Make your own game engines or license existing ones
Distribute and produce games, determining pricing and marketing strategies
Invent custom consoles, attracting developers with incentives for exclusive releases
Track historical successes and dive into the gaming history charts anytime you desire.
If you are a fan of the original Mad Games Tycoon or just have a passion for building virtual empires, Mad Games Tycoon 2 is an absolute must-play. The game offers hours of fun as it challenges your strategic thinking skills.
Embark on this remarkable venture today and watch as your dream studio thrives amidst fierce competition. There's no limit to what you can achieve in this immersive gaming experience. Get ready to create the next video game empire!