RealRTCW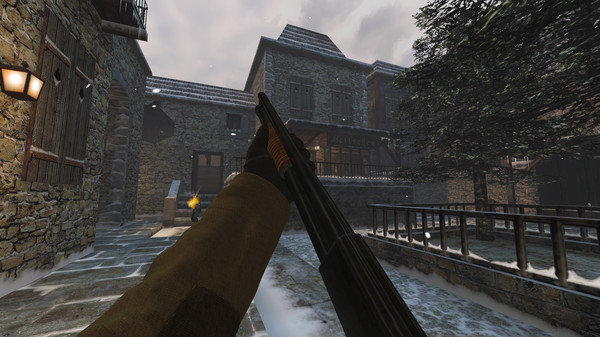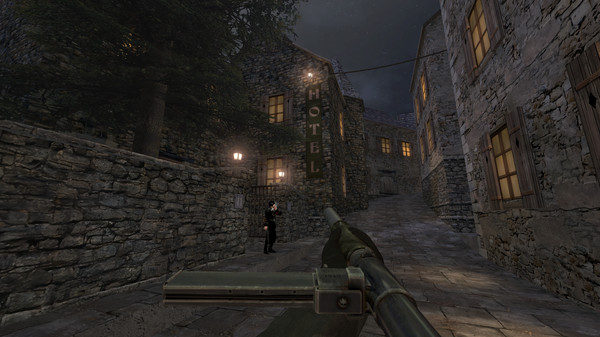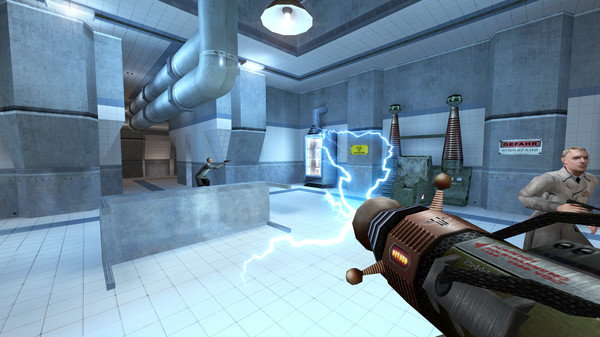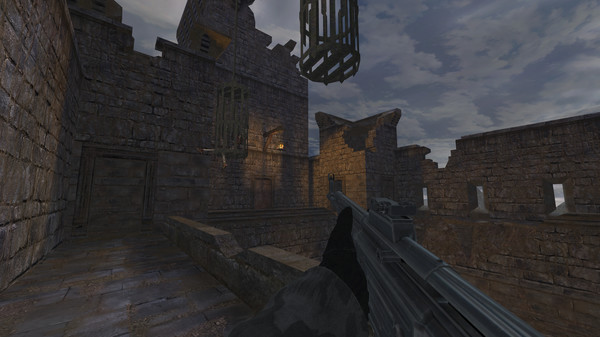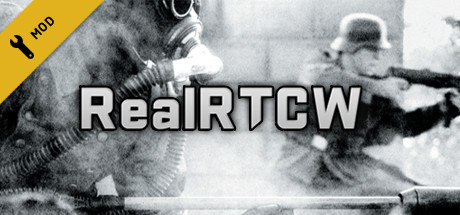 Minimum requirements
Minimum:
OS: Windows 7 or better

Processor: AMD Phenom(tm) II X4 965 Processor or better

Memory: 1024 MB RAM

Graphics: 3-D Hardware Accelerator (with 512MB VRAM with full OpenGL® support)

DirectX: Version 9.0

Storage: 3 GB available space

Additional Notes: Return to Castle Wolfenstein required to play
windows
Single-player, Multi-player, PvP, Online PvP, LAN PvP, Co-op, Online Co-op, LAN Co-op, Steam Achievements, Captions available, Steam Workshop, Steam Cloud
Action
15 Oct, 2020
Curator review
Amazing Return to Castle Wolfenstein complete overhaul mod. Much better support for modern systems, restored content, better difficulty balance, and very welcome new textures and rendering.
Full review
RealRTCW is a truly amazing overhaul mod for the classic game, Return to Castle Wolfenstein. As someone who fondly remembers playing the original, I was thrilled to discover this mod that not only improves the visuals but also adds so much more to the overall experience.
This mod takes advantage of the ioRTCW source port, which provides proper widescreen support, high-quality sound engine and compatibility with 64-bit systems. These modern improvements alone make it worth installing. The expanded arsenal and new HQ models for weapons give you a fresh feel when engaging in gunplay.
One of the standout features of RealRTCW is its attention to detail when it comes to textures and rendering. The HQ textures for both environments and characters perfectly capture the original style and atmosphere of Wolfenstein while introducing more depth and richness. Additionally, atmospheric effects like rain and snow add an extra layer of immersion.
Another great addition is the inclusion of new inventory items such as adrenaline shots and bandages, which provide increased strategic options during gameplay. Furthermore, there are brand-new enemy types that keep you on your toes as you navigate through missions.
The developers have also put effort into rebalancing various aspects of gameplay. The real recoil system helps create a more realistic shooting experience while maintaining fun gameplay mechanics. Additionally, weapons characteristics have been rebalanced alongside AI behavior improvements.
I am particularly impressed with how well this mod integrates with Steam features such as Workshop integration for custom maps/mods as well as Achievements support - perfect for those seeking additional content or challenges beyond what's offered in-game.
An exceptional aspect worth mentioning is that RealRTCW includes restored cut content from Return to Castle Wolfenstein including a training leveland unused soundtrack. It's a great treat for fans of the original game who want to experience everything it originally had to offer.
Lastly, bonus game modes add even more replay value and variety to an already fantastic mod.
All in all, RealRTCW is a must-have for any fan of Return to Castle Wolfenstein or anyone looking for a fresh take on this classic shooter. I highly recommend it!