Endless Firepower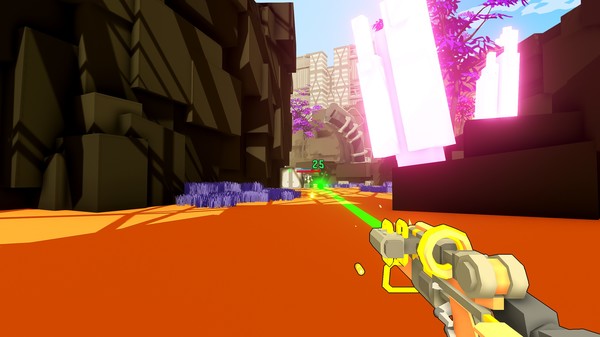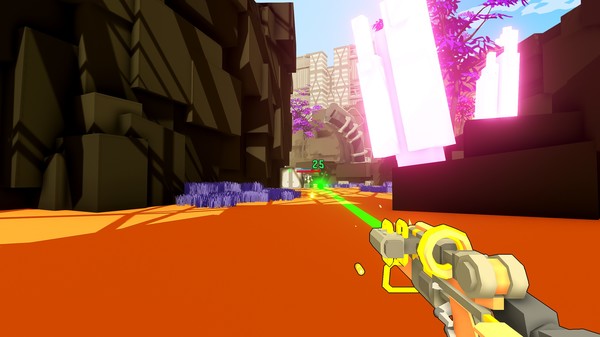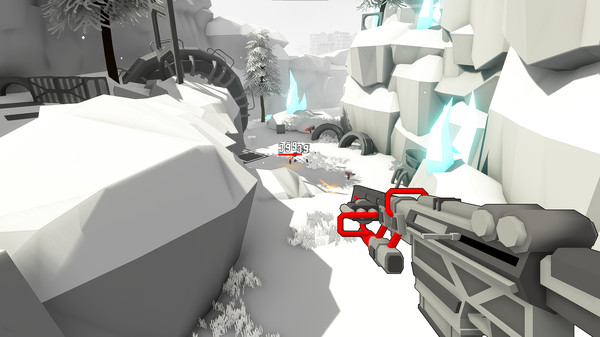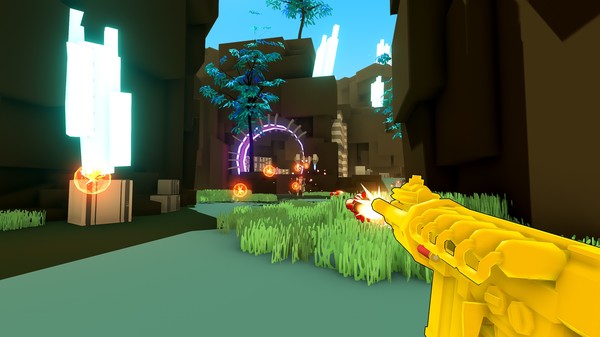 Minimum requirements
Minimum:
OS: Windows 10

Processor: AMD FX-4300 / Intel i3-2100

Memory: 4 GB RAM

Graphics: Radeon RX 460 / GTX 950

Network: Broadband Internet connection

Storage: 5 GB available space
windows
Single-player, Steam Achievements, Stats, Steam Leaderboards
Action, Adventure, Casual, Indie, Early Access
29 Oct, 2021
Curator review
With procedurally generated weapons to use on procedurally generated levels the replay value is endless. This game is a lot like the borderlands games. Well worth buying. Worth Steam achievements.
Full review
Survive the Robotic Invasion Across Different Worlds
Journey through various planets, each presenting fresh challenges and unique layouts. The thrill lies in the unknown, as every visit generates a different environment. Brace yourself for a final confrontation with a formidable boss at the end of your expedition! What's more, these planets adapt to your progress, ensuring that you'll have to stay on your toes if you wish to survive.
Millions of Weapons to Discover
The sheer number of weapons waiting to be discovered is mind-boggling. With millions of procedurally generated firearms at your disposal, each possessing various stats and abilities (nay—some may even come equipped with alternative modes of fire), you'll revel in causing absolute chaos across those planetary landscapes. Keep an eye out for enemy drops during combat as they can gift you with new arms that will aid in future battles.
Change the way you Play with Classes
Dare to adapt? Embrace a plethora of classes offering distinct abilities that not only alter how you engage in skirmishes but also influence how events unfold under your command. Leveling up these classes grants access to upgraded powers and ensures unparalleled gameplay experiences along the way too!
---
A Thrilling Adventure Awaits!
A Fresh Take on Procedural Generation
Step into a world where no adventure is quite the same! The game's procedural generation ensures that each playthrough unique, injecting an element of surprise and unpredictability into every session. From unfamiliar terrains to new boss encounters, you'll find yourself tested at every turn.
Endless Replay Value
Prepare for countless hours of thrilling action—an experience akin to the beloved Borderlands series. The combination of procedurally generated weapons and levels guarantees that no two adventures are alike. Whether you're a fan of explosive firefights or sneaky stealth tactics, there's something for everyone in this game.
A Well-Worth Investment
The abundance of content coupled with addictive gameplay makes this title worth every penny spent. In addition to the captivating gameplay loops, players can also pursue Steam achievements—a delightful challenge for completionists seeking further gratification.
Join Our Community Today!
In conclusion, immerse yourself in a thrilling planetary conquest against relentless robotic foes. With boundless replay value thanks to extensive procedural generation systems governing weapons and landscapes alike, you'll be hooked from start to finish—a must-buy proposition whether you're fond of games like Borderlands or simply crave an adrenaline-fueled adventure!