A Knight Never Yields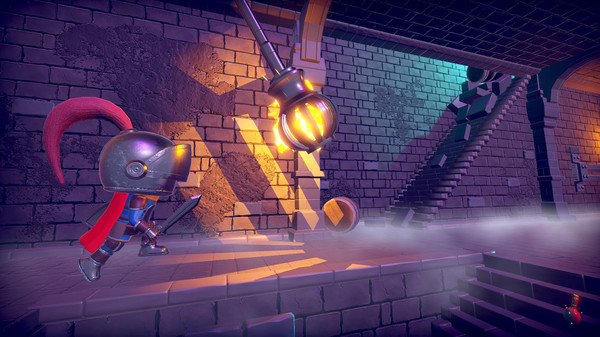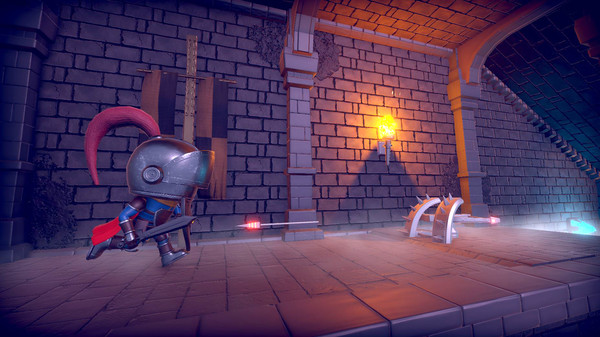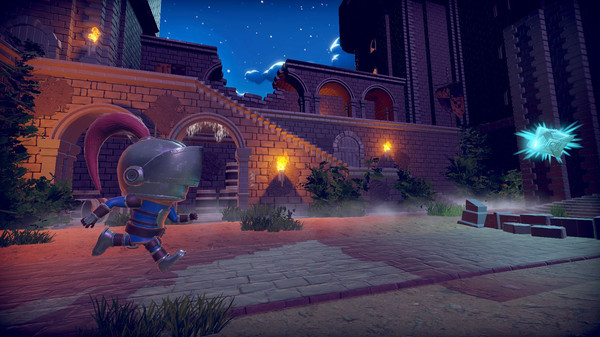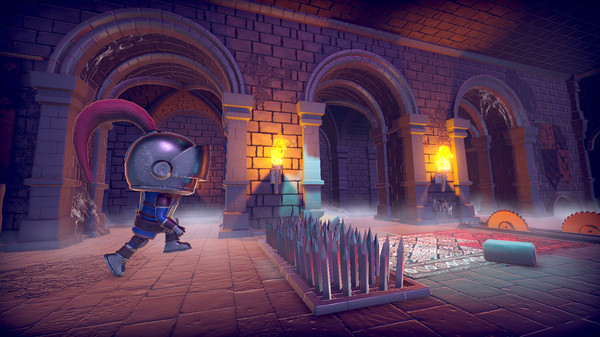 Minimum requirements
Minimum:
OS: Windows 7

Processor: Intel Core i3-2100 | AMD FX-6300

Memory: 4 GB RAM

Graphics: NVIDIA GeForce GTX 660 (2 GB) | AMD Radeon HD 7850 (2 GB)

DirectX: Version 9.0

Storage: 650 MB available space

Sound Card: DirectX Compatible
windows
Single-player, Steam Achievements
Adventure, Indie
25 Feb, 2021
Curator review
If you thought Mario was a challenge then you need to play this great little 3D game as it will have you running a course and then repeating the course BLIND! It will make you loose your mind!
Full review
A Knight Never Yields is a 3D fantasy platformer that takes a unique twist by incorporating the element of blindness into its gameplay. In this game, players must first navigate each level with their vision intact, learning the placement of traps and figuring out how to overcome them. But here's where the real challenge begins - players must then replay the same level completely blinded.
With your sense of sight taken away, you'll have to rely on your memory and hearing to progress through the game. Each level features distinct music and rhythm that not only guide you but also warn you about upcoming dangers. Listening, focusing, and being prepared for failure becomes essential as you attempt to conquer each level without your most relied-upon sense.
Key Features:
Unique gameplay that takes away your vision - finish each level blinded
Use your hearing, sense of rhythm, and memory to progress in the game
Acquire new skills to overcome deadly traps
Push through 17 handcrafted levels
Follow a personal story in a world that is not what it seems
Gain mastery and unlock achievements that reward precise playstyle
A realized vision from a single creator responsible for the whole game
The castle within which this adventure unfolds is an ancient ruin housing The Order of Blind Knights—mysterious guardians tasked with fighting against Eternal Darkness. As an apprentice known simply as The Kid, players find themselves navigating this treacherous castle filled with functioning traps perfect for training new recruits.
The difficulty lies not only in overcoming these perilous obstacles but also doing so while completely blinded. However daunting this may sound, there are several tools at your disposal: using your memory allows you to learn trap placements; listening carefully alerts you to imminent danger through the castle's music and sounds; and a pulsing metronome helps you maintain the rhythm of each level, which proves crucial for success.
As The Kid, players embark on a journey of bravery, discovery, and acceptance within this enigmatic world. Guided by a mysterious shrouded man who speaks of an Eternal Darkness, Order of Blind Knights, and an inescapable destiny calling, The Kid finds themselves unsure yet compelled to continue. Through the game's story-driven experience, secrets await those eager to uncover the truth that lies beneath this seemingly ordinary castle.
If you're up for a challenge that goes beyond what we've come to expect from Mario-style platformers or any other 3D games alike - A Knight Never Yields will put your skills—and sanity—to the test. Prepare yourself for mind-bending gameplay that will keep you hooked until every secret is revealed!