BigChick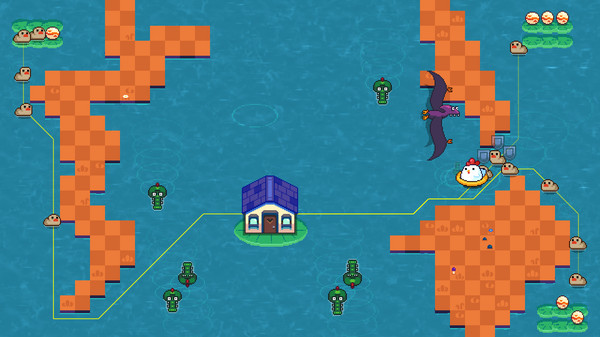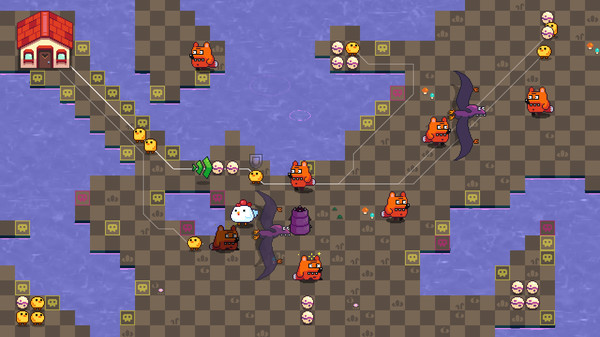 Minimum requirements
Minimum:
OS: Windows 7/Vista/8/10

Processor: 2.66 GHz Intel Core 2 Duo

Memory: 2 GB RAM

Graphics: 512MB DirectX 9 compatible video card with support for shader model 3.0

Storage: 500 MB available space
windows
Single-player, Steam Achievements, Full controller support, Steam Cloud
Action, Casual
4 Mar, 2021
Curator review
You will not find a cuter puzzle game then this. You play the role of a mother chicken who must find a way to get all her baby chickens home. A great little puzzle game for the whole family to enjoy.
Full review
Big Chick: A Charming Puzzle Adventure
If you're in search of a delightful and adorable puzzle game that the whole family can enjoy, look no further than Big Chick. This charming game takes you on an adventure through sinking islands, where a brave mother chicken named Big Chick must save her baby chickens from the clutches of cunning fox bandits.
A Unique Premise with Poultry Magic
The premise of Big Chick is both quirky and heartwarming. As the islands sink beneath them, the chickenfolk find themselves in peril. Unable to swim, they rely on their unlikely hero, Big Chick. Armed with poultry magic powers, she has just one goal – to protect her little ones and guide them safely to the sacred Big Barn.
Frantic Gameplay with Doomsday Atmosphere
This frantic puzzle adventure will challenge your micromanagement skills as you summon new patches of land from the ocean depths to create safe paths for your chicks. The gameplay is fast-paced and exhilarating as time runs out while the islands continue their descent into watery oblivion.
The doomsday atmosphere adds an intriguing layer to this cute world. With relentless foxes eager to gobble up any wandering chickens in sight, every move counts as you strive to outsmart these predators against all odds.
Cute Characters Stealing Hearts Left and Right
Cute and Adorable Chickens – Prepare to be charmed by these fluffy and endearing little chickens. With their round bodies, tiny wings, and innocent expressions, they will surely steal your heart from the very first moment.
Nasty (but Cute Anyway) Foxes and Other Predators – While the fox bandits may be cunning adversaries, they are irresistibly cute in their own mischievous way. Watch out for their sly tactics as you navigate through each level!
A Puzzle Game Fun for All Ages
If you're seeking a puzzle game that appeals to players of all ages, Big Chick is a fantastic choice. Its simple yet challenging mechanics make it accessible to young children while still offering engaging gameplay elements that adults can appreciate.
In conclusion, Big Chick is an irresistible puzzle adventure brimming with charm and excitement. Its combination of adorable characters, frantic gameplay moments, and unique premise makes it a standout title that deserves a spot on everyone's gaming wishlist.