Mage World - The Wizard's Stone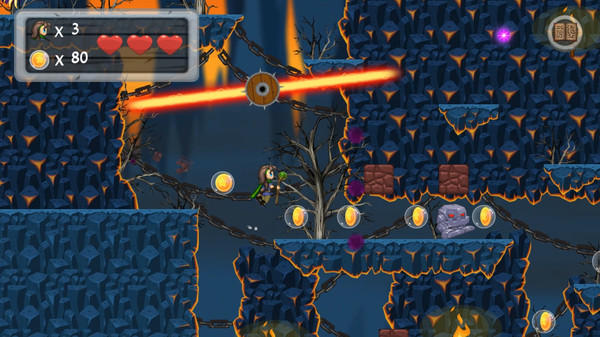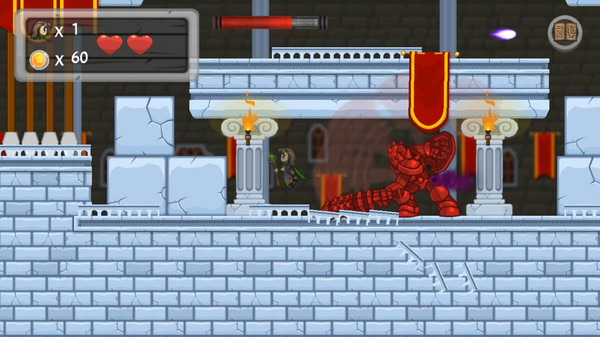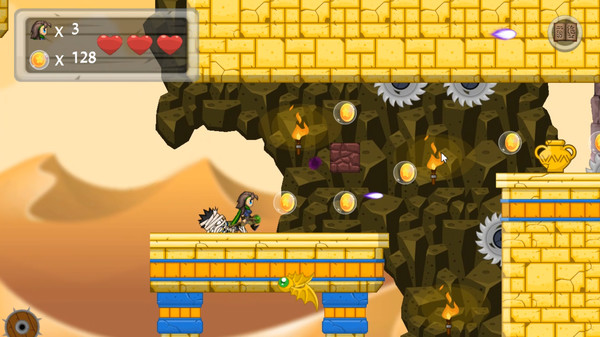 Minimum requirements
Minimum:
OS: Win 7

Processor: Intel Pentium 4 2.00GHz

Memory: 4000 MB RAM

Graphics: Onboard

Storage: 100 MB available space
windows
Single-player
Action, Adventure, Casual, Indie, Early Access
28 Oct, 2020
Curator review
This is what breeding Mario, Commander Keen and Price of Persia gets you. A platformer offering hours of fun
Full review
Mage World - The Wizard's Stone: A Retro Platformer Adventure
Mage World - The Wizard's Stone is a delightful throwback to classic side-scrolling platformers. With its charming retro graphics and addictive gameplay, this game offers hours of nostalgic fun.
Key Features:
Classic Adventure jump and run platformer gameplay.
Fight epic bosses and unlock new spells.
Explore nine amazing game worlds with unique themes.
A total of 79+ levels filled with action and challenges.
Unlock mystical worlds by collecting coins. An original epic soundtrack that enhances the gaming experience.

In Mage World - The Wizard's Stone, you assume the role of Trisha, a brave mage on a mission to rescue the stolen Wizard Stone from an evil sorcerer. Your task is not easy as you journey through various magical worlds facing dangerous traps, enemies, and hazards along the way. It will require precise timing and quick reflexes to navigate these treacherous terrains.
The gameplay mechanics in this platformer are truly impressive. As you progress through each level, the difficulty steadily increases while providing addictive challenges that keep you engaged throughout your adventure. The addition of mighty bosses adds an extra layer of thrill as defeating them rewards you with new powerful magic spells. These spells can be switched at any time using your spell book, as long as you have mastered their usage! Achieving mastery becomes increasingly important as no two obstacles are alike; only by utilizing various magic spells efficiently will Trisha overcome all trials thrown her way!
To complement its engaging gameplay,MageWorld _-_The_Wizard's_Stone showcases stunning graphics that skillfully combine the nostalgic vibe of the c64 and Amiga era with modern 2D visuals. The result is a delightful feast for the eyes that immerses players in an enchanting world brimming with charm.
Like any good old-school platformer, collecting coins is a crucial aspect. Gather 200 coins to gain an extra life and ensure that you are well-prepared to face any surprises!
If you have a nostalgic yearning for thrilling adventures akin to Mario, Commander Keen, or Prince of Persia,Mage World - The Wizard's Stone should be on your must-play list. Embark on Trisha's quest today as she strives to become the greatest heroine in JacPete's outstanding platformer!
So don't hesitate! Join Trisha on this epic journey filled with magic and danger; embrace your inner gaming hero, defeat all bosses, master unique spells, and save the kingdom. The fate of Mage World rests in your hands!