Hero by Chance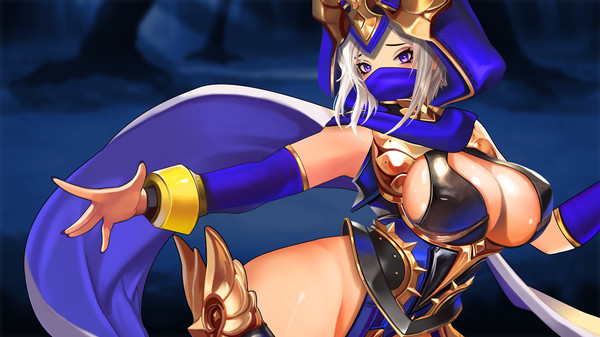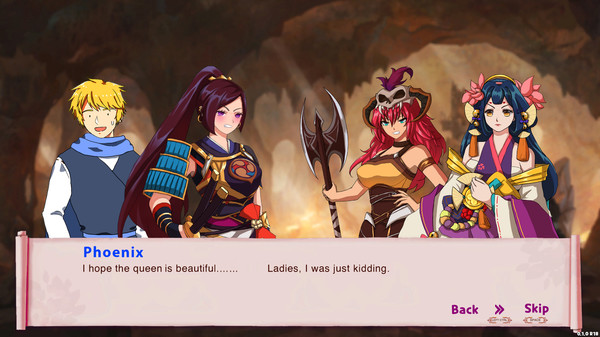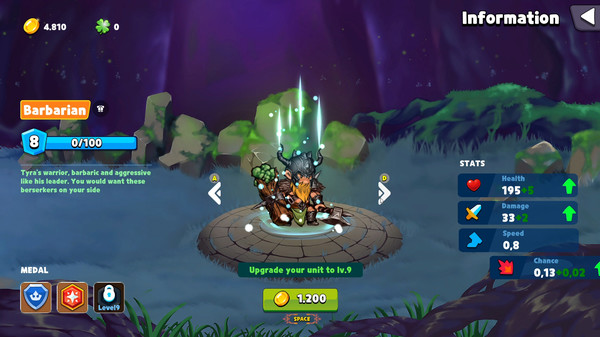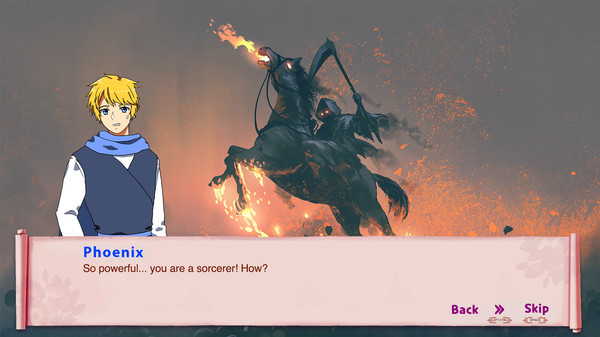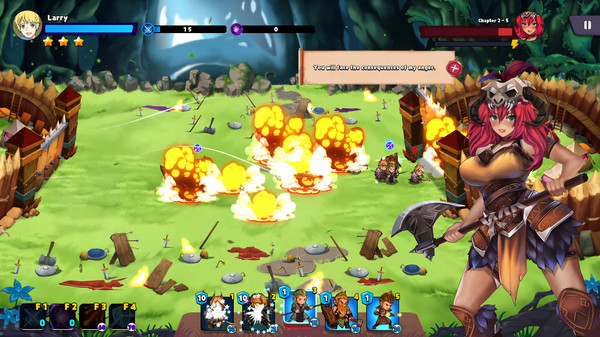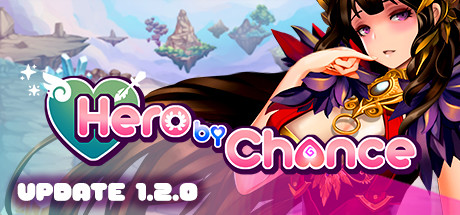 Minimum requirements
Minimum:
OS: windows 7

Processor: Intel Core 2 Dual or AMD Equivalent

Memory: 4 GB RAM

Graphics: HD Intel Graphics

DirectX: Version 9.0

Storage: 2 GB available space
windows
Single-player, Steam Achievements, Steam Trading Cards, Steam Cloud
Casual, RPG, Simulation, Strategy
8 Jan, 2021
Curator review
Charge into battle in attempt to win the hearts of your beautiful battle companions. Unlock new fighters and upgrade your army to win the war. Beautifully designed game with an amazing soundtrack.
Full review
A Heroic Love Story Unfolds on the Battlefield
In this captivating game, players are drawn into a simple life that takes an unexpected turn. Suddenly transformed into a hero, it's up to you to protect your homeland against all odds and fulfill your destiny. Prepare yourself for intense battles and embark on a journey through the deepest secrets of Enderion.
Your Destiny is Calling
Fight through challenging battles and uncover the hidden truths of Enderion.
Unlock new units and upgrade your army to gain an advantage in this war!
Forge deep bonds with beautiful battle companions who grant you special combat benefits.
Immerse Yourself in Beautiful Characters
This game features five stunning girls, each with their own unique personalities and roles in battle. You'll be captivated by professionally done full Japanese voice-overs as well as high-quality Live2D animations that bring these characters to life. Your heart will surely go doki-doki!
High-quality Live2D animations for all the girl's that will make your heart go doki-doki
A Journey Filled with Battles h4 >
Experience over twenty intense battles with high replayability, ensuring each playthrough is fresh and exciting. li > ul > Meet the Extraordinary Companions

The characters in this game are not just beautiful; they also possess unique stories and abilities.

The Grand Marshal

A young girl who has become the commander-in-chief of the Ishan army. Fierce and cunning, she dominates any battlefield she sets foot on. Can you tame her?

The Empire's Commander

This formidable tactician worked her way up from a humble soldier to earn the prestigious rank of Commander. Will you win her devotion?

The Barbarian Queen

Rumored to be a brutish savage, this wild beauty values honor above all else. Will she become your ferocious nemesis or passionate lover? Only time will tell.




Short Review: Charge into battle in an attempt to win the hearts of your beautiful battle companions. Unlock new fighters and upgrade your army to emerge victorious in this epic war. With its stunning design, captivating storyline, and an amazing soundtrack, this game guarantees an immersive experience for all players.