The Farm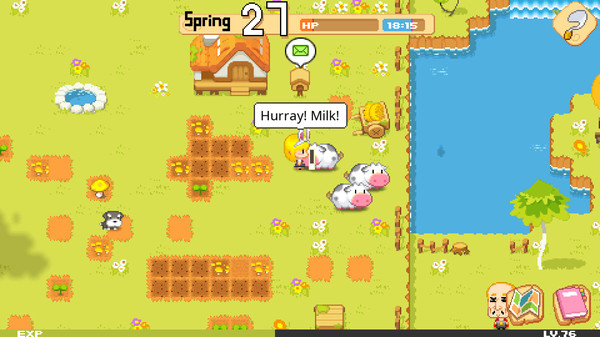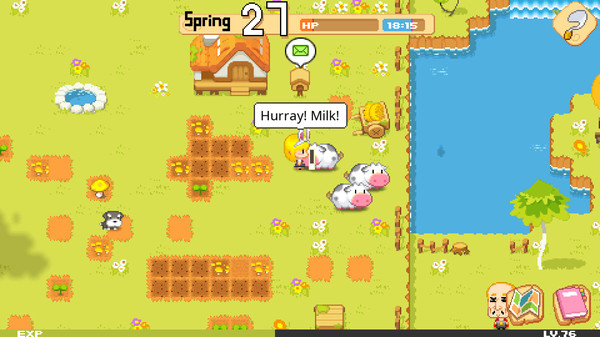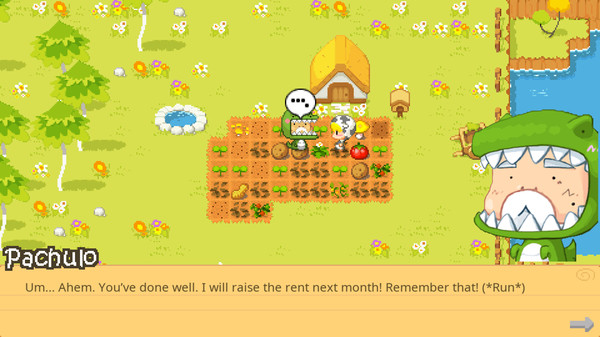 Minimum requirements
Minimum:
OS: Windows 7 64bit or newer

Processor: 2Ghz

Memory: 2 GB RAM

Graphics: 256MB VRAM Graphic Card

DirectX: Version 9.0c

Storage: 200 MB available space
windows
Single-player, Partial Controller Support, Steam Cloud, Remote Play on Phone
Casual, Indie, RPG
16 Feb, 2021
Curator review
This is a purely amazing game and truly fun experience. You take on the role of a little princess that must now become a farmer over night. The story-line, the graphics, the gameplay are beautiful.
Full review
The Farm: A Delightful Farm Management Game
Embark on a charming adventure in The Farm, a farm management game where you step into the shoes of a little princess turned farmer. This delightful game offers an enchanting experience with its captivating storyline, beautiful graphics, and engaging gameplay.
The Farm puts you in charge of managing your very own farm. Experience the ups and downs of running a farm as the story unfolds through various episodes. With adorable 2D graphics that bring the world to life, this game offers an immersive visual experience that is sure to melt your heart.
One of the highlights of The Farm is its simplicity in both design and controls. The gameplay is intuitive and easy to grasp, making it accessible for players of all ages. Whether you're new to farming games or have played similar titles before, you'll find yourself quickly engrossed in managing crops and taking care of your animals.
This PC version has been expertly ported from its mobile counterpart with several improvements tailored for computer gamers. Notably, it now supports controllers commonly used on PCs for more comfortable gameplay sessions. Additionally, graphic settings have been optimized specifically for PC screens to ensure crisp visuals throughout your journey on the farm.
While Indonesian language support isn't initially available within the game's settings menu,The developers have provided a workaround by allowing players to change their language settings within the game itself. This thoughtful inclusion ensures that players who prefer Indonesian can still enjoy this delightful farming adventure without any language barriers hindering their experience.
In conclusion,The Farm truly stands out as an amazing gaming experience filled with charm and fun-filled moments.
If you're looking for a delightful farm management game with a captivating story, stunning visuals, and accessible gameplay, then look no further than The Farm. It's simply an experience you don't want to miss!