Trump VS Covid: Save The World Clicker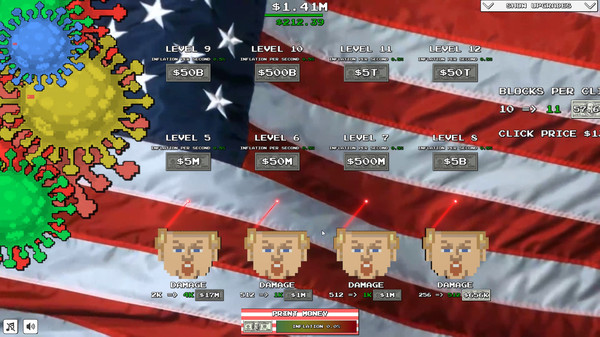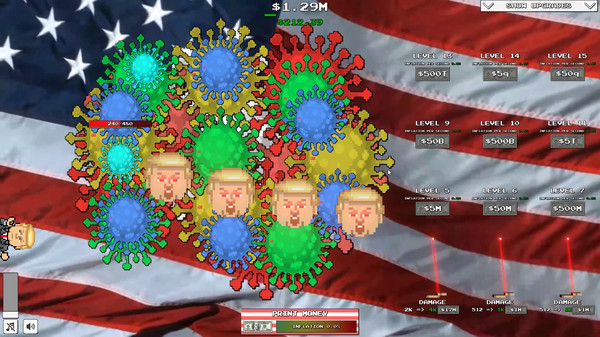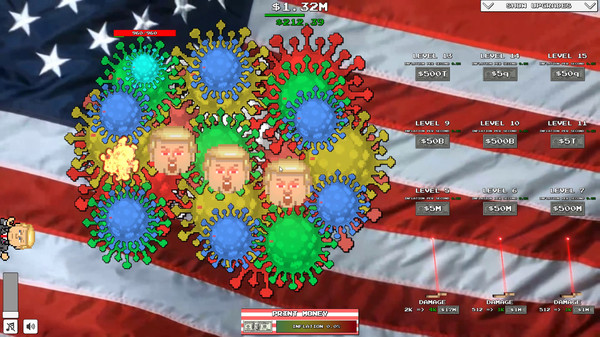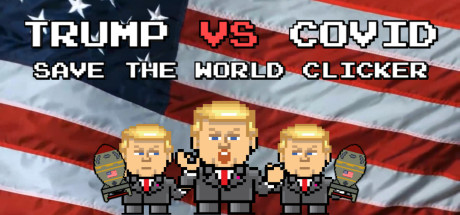 Minimum requirements
Minimum:
OS: Windows 7

Processor: 2.0 GHz+, 32-bit

Memory: 1 GB RAM

Graphics: ATI Radeon X1300/NVIDIA GeForce 6600 GT/Intel HD 3000 or better

Storage: 150 MB available space

Sound Card: Intel High Definition Audio
windows
Single-player, Steam Achievements, Stats
Indie, Simulation, Strategy
5 Jan, 2021
Curator review
If you love "cookie clicker" type games then you are going to absolutely love this. It has so many "clicker" parts to the game that your going to need ice for your sure to be sore thumb.
Full review
Challenging and Addictive Clicker Game
If you're a fan of "cookie clicker" type games, then look no further because this game is perfect for you. With its unique twist on the genre and humor-filled storyline, it will keep you entertained for hours.
Not Just Your Average Clicker
This game goes beyond just mindless clicking. You'll have to build nukes, manage the economy, and strategically plan your moves to defeat coronavirus once and for all. It adds an extra layer of complexity that keeps things interesting.
A Perfect Balance of Gameplay Elements
The developers have done an excellent job in creating a balanced gameplay experience. You won't find yourself waiting endlessly for income or feeling stuck without any progress. There's always something new to build or upgrade.
An Engaging Plot with Satirical Humor
In this game, Donald Trump himself calls upon your help to bomb COVID-19 with nuclear weapons – a humorous take on tackling the pandemic crisis. As you progress through the game, you'll uncover how such drastic measures affect the USA economy.
Upgrades Galore!
You'll be pleased to discover a wide array of upgrades that offer infinite improvements. From enhancing your nukes to boosting your profits, each upgrade brings you closer to victory.
Achievements Worth Unlocking
Challenge yourself with 100 unique achievements waiting to be unlocked. It may seem like a daunting task, but with determination and strategic gameplay, you're more than capable of conquering them all.
Impressive Graphics and Sound
The graphics in the game are well-crafted – even the pixelated representation of Trump is sure to bring a smile to your face. The sound design adds an extra layer of immersion, making every click feel satisfying.
The Ultimate Challenge Awaits!
If you're ready for an addictive clicking adventure that combines humor, strategic thinking, and engaging gameplay elements, then load up your nukes because it's time for you to save the world from COVID-19!