Adventure Bit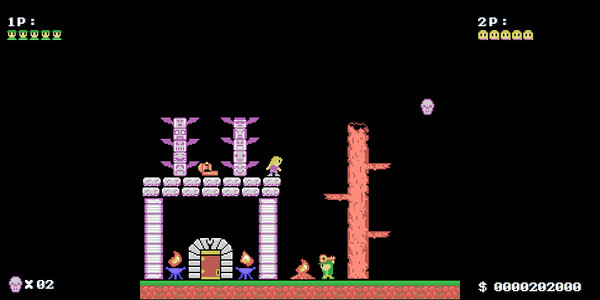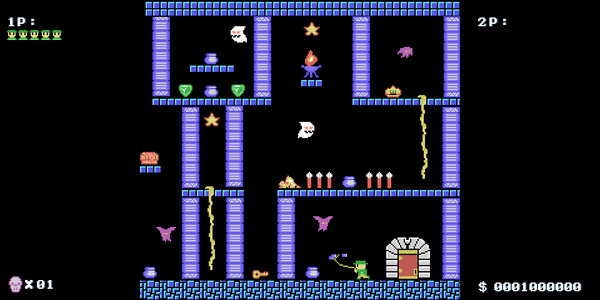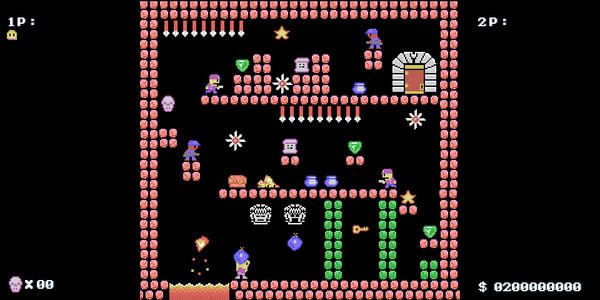 Minimum requirements
Minimum:
OS: XP, Vista, Windows 7, Windows 8.1, Windows 10

Processor: 1.6 Ghz

Graphics: 256 MB

Storage: 160 MB available space
windows
Single-player, Multi-player, Co-op, Shared/Split Screen Co-op, Shared/Split Screen, Steam Achievements, Partial Controller Support, Remote Play Together
Action, Adventure, Indie
10 Jan, 2021
Curator review
Did someone say Adventure? Did someone say danger? Did someone say treasure? Count me in! This game has it all, Adventure, danger & treasure. What more can you want? 8-bit soundtrack? It has that too!
Full review
Adventure Bit is a delightful throwback to the MSX era, capturing the nostalgic essence of 80s gaming. As soon as you start playing, you are transported back in time, surrounded by a palette and sound that pay homage to the glorious MSX.
The game takes you on an exciting journey through a jungle and an Aztec temple filled with traps and treasures. Whether you prefer going solo or embarking on this adventure with a friend, Adventure Bit offers both single-player and two-player co-op modes for endless enjoyment.
One of the standout features of Adventure Bit is its authentic 80s charm. From the pixelated graphics to the chiptune soundtrack, every detail has been carefully crafted to recreate that golden age feeling. It's like stepping into an arcade from decades ago.
With two playable characters at your disposal, each with their own unique abilities, there's plenty of variety in gameplay. You can choose your preferred difficulty level from six different options - whether you're seeking a casual experience or crave intense challenges.
In addition to embarking on this thrilling adventure, players also have the opportunity to strive for high scores. Record all your best scores and compete against friends or previous attempts while hunting for coveted crystal skulls scattered throughout 90 levels!
The game's easy-to-learn mechanics make it accessible for players of all skill levels; however winning is far from guaranteed! Adventure Bit strikes that perfect balance between approachability and difficulty - providing satisfaction when conquering challenging obstacles.
If you're longing for nostalgia-inducing gameplay coupled with modern achievements system keeping track of your progress along the way then look no further than Adventure Bit! It's an experience that captures everything we love about adventure games: danger-filled exploration combined with rewarding treasure discoveries!