Amazing Pyramids: Rebirth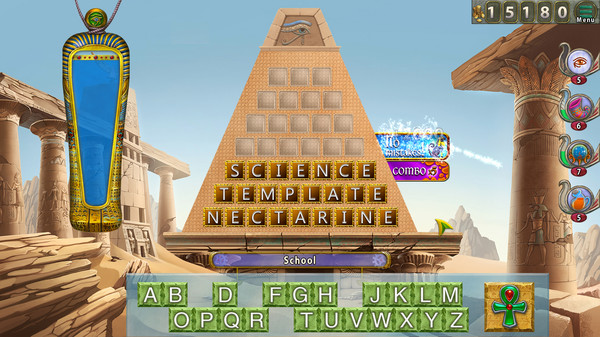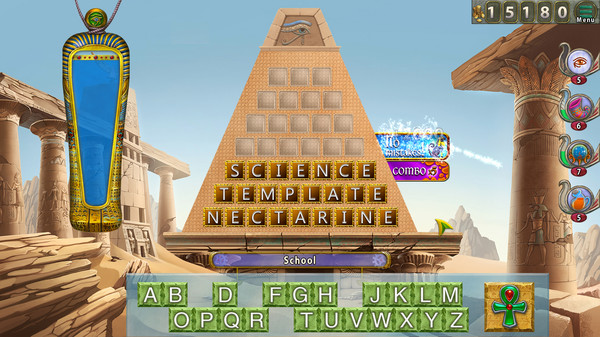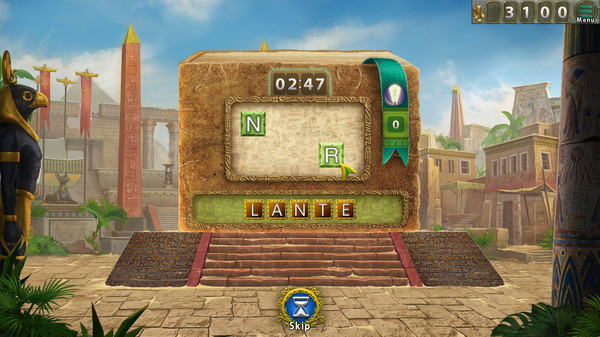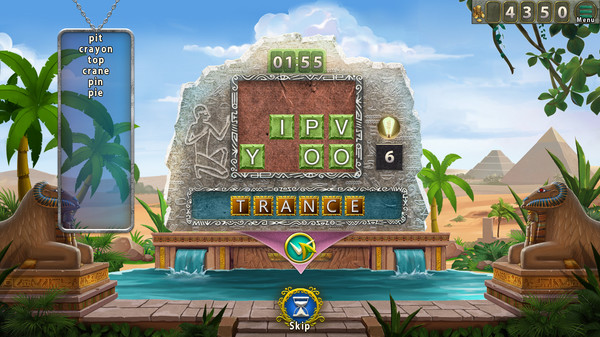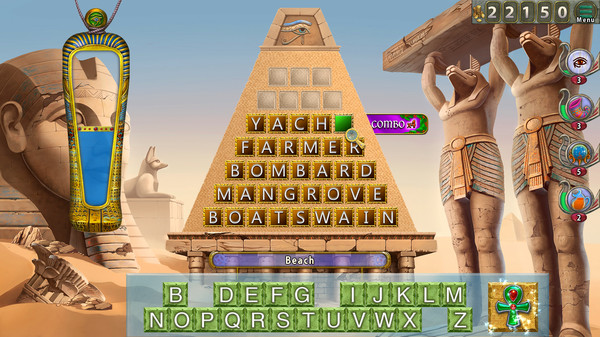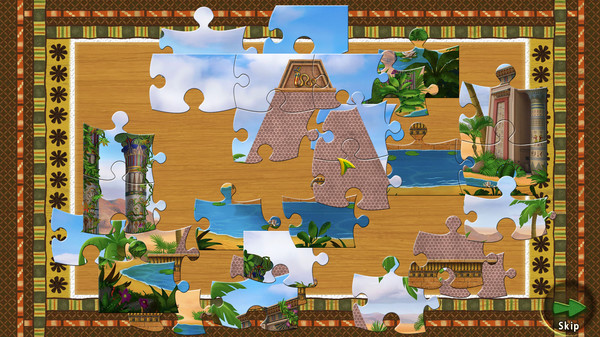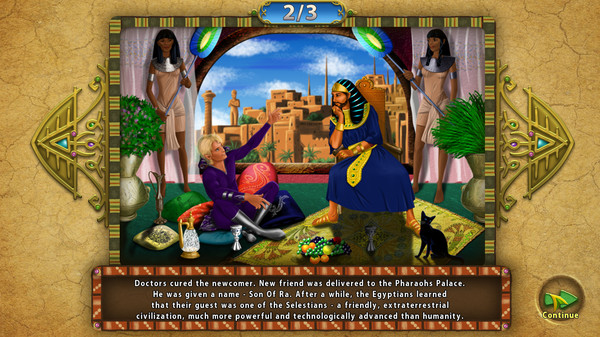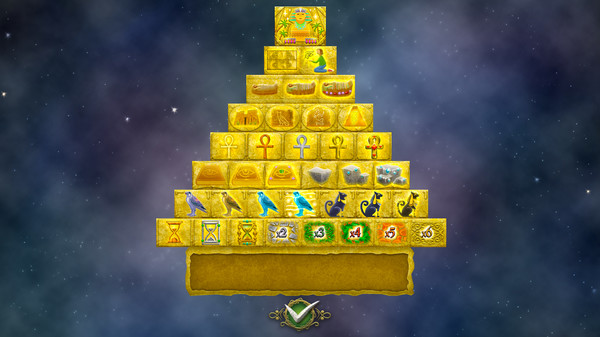 Minimum requirements
Minimum:
OS: Windows 7 or newer

Processor: 1.6 GHz

Memory: 1024 MB RAM

DirectX: Version 8.0

Storage: 150 MB available space
windows
Single-player, Steam Achievements, Steam Cloud, Steam Leaderboards
Casual, Indie, Strategy
14 Jan, 2021
Curator review
This is an interestingly designed word game with a beautiful soundtrack. Hours of fun and entertainment for the whole family. A must have for any puzzle fan.
Full review
Amazing Pyramids: Rebirth is more than just a word game - it's an immersive journey through the ancient cities of Egypt. The game, originally released in 2010, has now been reimagined with stunning high-resolution graphics and captivating sound effects that transport players to the mesmerizing world of hot sands and hidden mysteries.
The gameplay itself is unique and addictive, keeping players engaged for hours on end. With over 120 categories of words in its solid dictionary, Amazing Pyramids: Rebirth offers a vast array of challenges that will test your vocabulary skills to their limit. What's even more impressive is that the game ensures non-repeating category-word combinations for as long as possible, keeping every round fresh and exciting.
But it's not just about solving word puzzles - there are additional game modes such as Manuscript, Shard, and Blitz that add variety to the gameplay experience. Each mode presents its own set of challenges and rewards for those who dare partake in them.
The developers have paid great attention to detail when crafting this game. From the beautiful Egyptian music playing in the background to the meticulously designed visuals complete with colorful special effects; every element feels cohesive and contributes to creating an immersive atmosphere.
One aspect I particularly enjoyed was unraveling an intriguing storyline set across four exotic locations within Egypt. This adds depth to each puzzle-solving session while also acting as a motivating factor throughout gameplay.
In between rounds of word puzzles are perplexing jigsaw mini-games which provide a delightful break from testing your linguistics skills. These mini-games are crafted beautifully with intricate details depicting ancient Egyptian artifacts waiting to be discovered piece by piece.
I must commend Amazing Pyramids: Rebirth for providing shiny rewards for completing extra quests along your journey through Egypt's majestic past! These incentives offer further motivation while adding replayability to the game.
The voice acting by professional actors further elevates the gameplay experience, making it feel like you're embarking on this adventurous quest with a team of fellow explorers.
In conclusion, Amazing Pyramids: Rebirth is not just a word game; it's an immersive experience that takes players on a thrilling journey through ancient Egypt. With its unique gameplay mechanics, captivating visuals and sound effects, intriguing storyline, and rewarding quests, this is a must-have for any puzzle fan. Whether you want to challenge your vocabulary skills or simply immerse yourself in an enchanting world full of mysteries waiting to be unraveled - Amazing Pyramids: Rebirth has something for everyone.