Two Die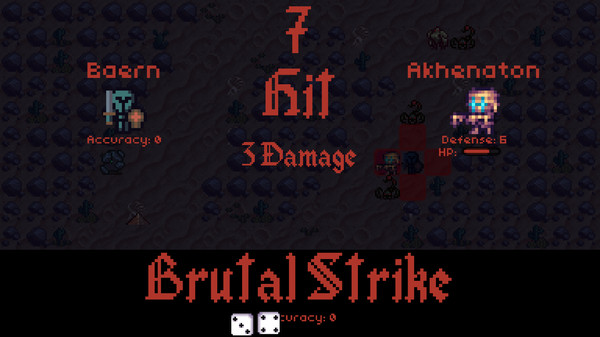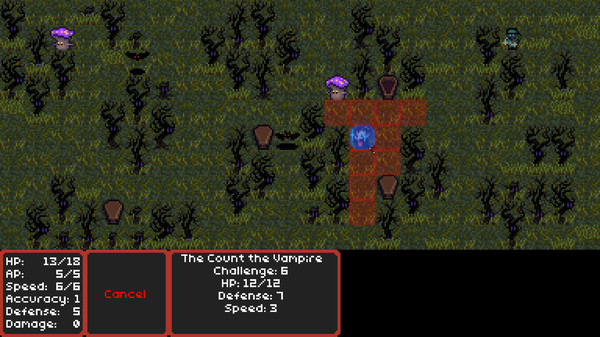 Minimum requirements
Minimum:
OS: Windows XP / Vista / 7 / 10

Processor: 2 GHz

Memory: 256 MB RAM

Graphics: Integrated Graphics

Storage: 150 MB available space

Sound Card: Standard Audio
windows
Single-player
Action, Adventure, Indie, RPG, Strategy
6 Jan, 2021
Curator review
Roll dice to defeat your enemies in this turn skill based RPG, 3 hero's to level up and master as you take on 25 enemies on 26 maps. After your first role of the die... you will be hooked. Great game.
Full review
Roll of the Die: A Gripping and Skillful RPG Experience
Roll of the Die is an incredibly engaging turn-based tactical RPG that will keep you hooked from the moment you take your first roll. With its unique dice mechanics and immersive gameplay, this game offers a truly thrilling adventure.
An Unforgettable Adventure
In Roll of the Die, you embark on a quest to rediscover your forgotten past while battling against enemies in various captivating environments such as forests, deserts, grasslands, caves, and dungeons. Each new battle brings a fresh experience as you explore different maps filled with exciting challenges.
Choose Your Path Wisely
After vanquishing your foes, you must choose which power to pursue. Will you become a nimble rogue or a formidable magic-wielding knight? The decisions you make here will shape your character and determine how they tackle future challenges.
Uncover the Mysteries of Your Past
As you triumph over enemies on each map for the first time, hidden journal entries are revealed, offering insights into your forgotten past. This captivating narrative element adds depth to the game and fuels your desire to uncover the truth behind why do wander and why do you kill.
Compete and Achieve Greatness
Roll of the Die provides ample opportunities for players to test their limits. Unlock a variety of Steam Achievements as you conquer each challenge, striving for mastery on every level. Compare your scores with others on the leaderboard and aim high!
A Gripping Experience from Start to Finish
"Roll dice to defeat your enemies in this turn-based skill-based RPG. With three diverse heroes awaiting mastery, 26 unique maps teeming with 25 challenging adversaries, take control of fate as soon as that initial roll is made."



Diverse Classes & Customization Options Await You
In Roll of The Die, you can choose from three primary classes - each offering a distinct playstyle and strategies to master. With 48 upgrades available, customize your hero's build according to your preferences and bolster your chances of success.
Thrilling Battles Across 26 Unique Maps
Battle against 27 formidable enemies across 26 meticulously designed maps. Each encounter presents new obstacles, requiring careful planning and execution. The diverse environments add an extra layer of immersion to the gameplay experience.