Cafe Owner Simulator: Prologue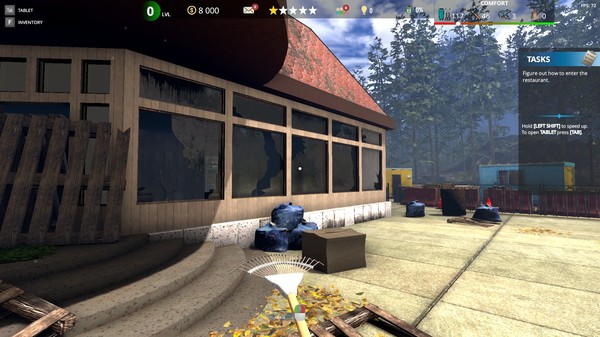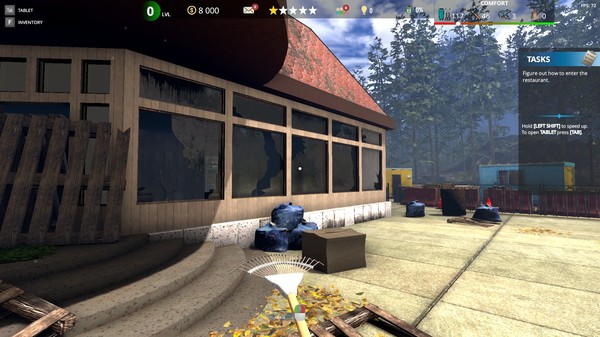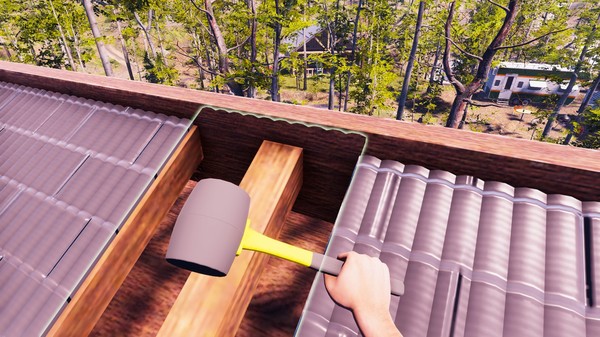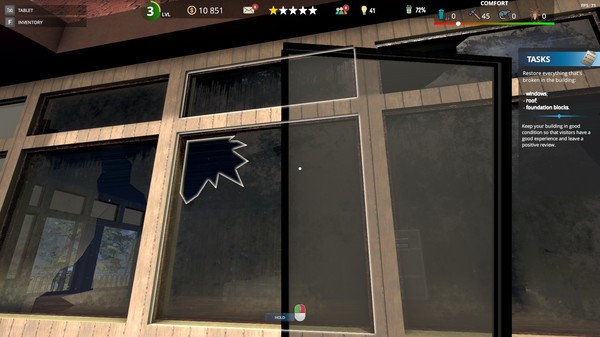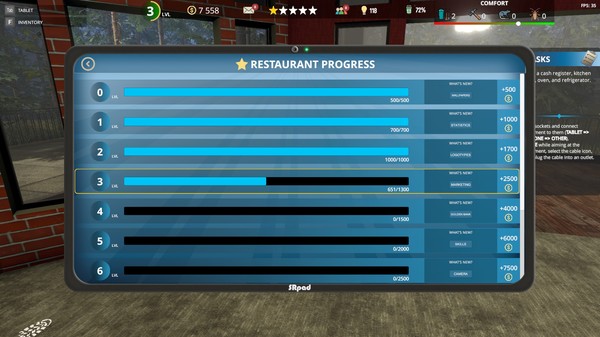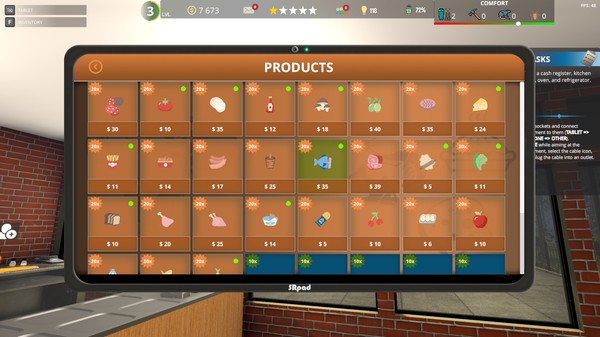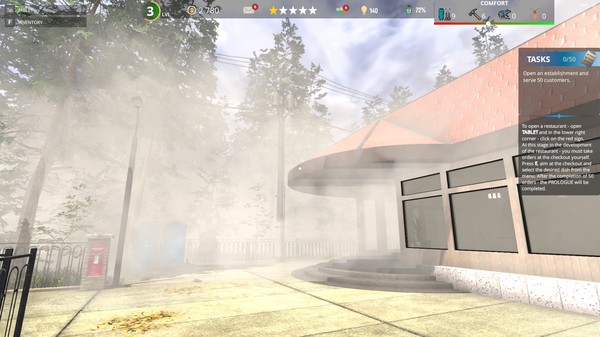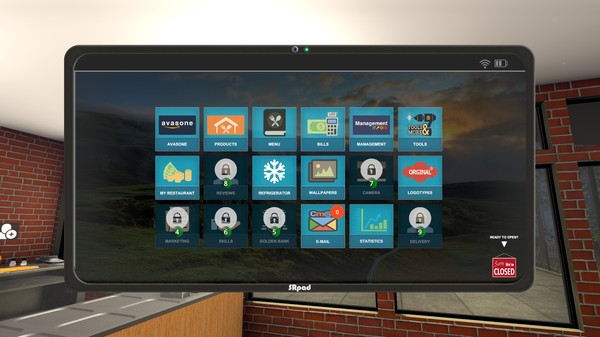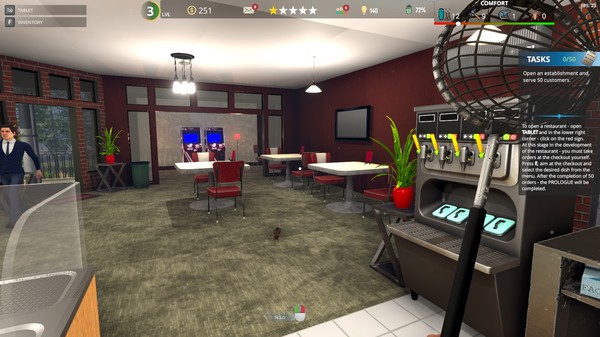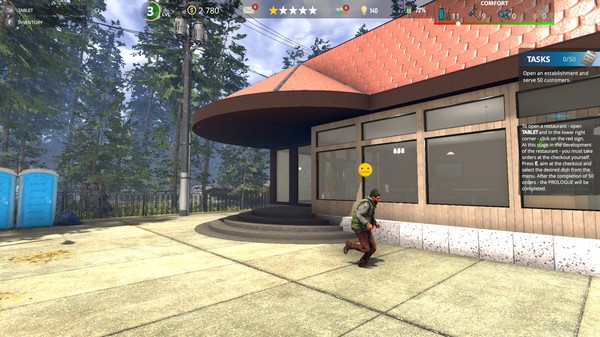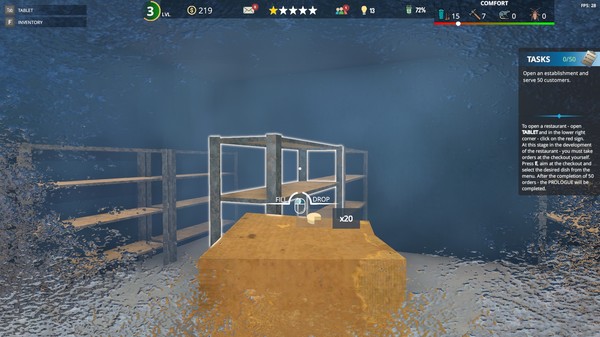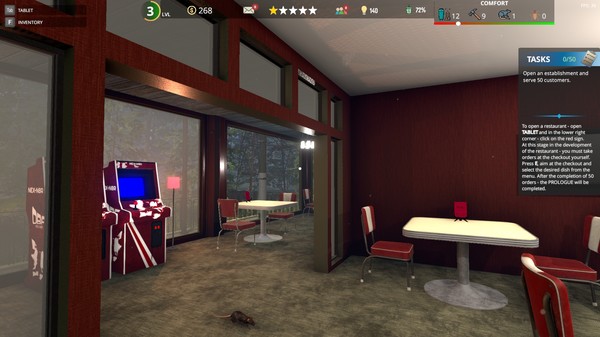 Minimum requirements
Minimum:
Requires a 64-bit processor and operating system

OS: Windows 7 or newer

Processor: Intel Core i3 3,20GHz / AMD Phenom II X4 955 3,2 GHz

DirectX: Version 11

Storage: 7 GB available space

Sound Card: DirectX®-compatible
windows
Single-player, Steam Achievements
Free to Play, Indie, Simulation
21 Jun, 2022
Curator review
Why get messy from all the cooking, stressed about the business & risk going broke when you could just play this amazing and realistic game that is so fun its almost better then the real thing.
Full review
Who wouldn't want to run their own dream restaurant? In Cafe Owner Simulator, you have the chance to do just that! This sandbox and simulation game allows players to unleash their creativity and build their very own successful restaurant business.
One of the first tasks in the game is cleaning and restoration. You'll need to roll up your sleeves, free your chosen space from trash, and make major repairs. It may not be an easy task, but there's something satisfying about transforming a dilapidated room into a promising culinary haven.
The design aspect of the game is where your creativity truly shines. After cleaning up, it's time to choose wallpaper, carpets, or coverings that reflect your unique vision for the restaurant's aesthetics. The ability to design every nook and cranny truly makes this game immersive.
Of course, no restaurant can function properly without kitchen equipment. In Cafe Owner Simulator, you'll have access to various types of equipment based on what kind of establishment you want to run. Setting up everything requires attention to detail - don't forget about connecting everything properly!
The highlight of any good eatery is its menu. To open your place for business in this game, you must add at least five dishes on the menu. But creating mouthwatering culinary delights takes more than just adding names; you'll also need ingredients which can be purchased at a nearby grocery store.
No successful restaurateur can handle everything alone - hiring employees is crucial for growth! Use the job market feature in-game where headhunters will find suitable individuals with specific characteristics related to each position available.
To keep things interesting as you progress through levels by earning experience points through gameplay actions like serving customers or managing staff effectively - new opportunities arise! Unlock new furniture options or additional equipment upgrades simultaneously with unlocking fresh delicacies for diners' enjoyment. You can also expand your restaurant, build a hotel nearby, or create an entertainment area for visitors' leisure.
Being a restaurant owner isn't just about designing and managing though - there are numerous daily tasks to handle. Paying bills, ordering supplies, repairing equipment, dealing with pests, or even manning the cash register until you hire staff members; it's all part of the experience! Keep in mind that inspections from fire officials need to be passed and advertising/marketing should be considered.
Cafe Owner Simulator provides an immersive and realistic insight into the challenges faced by real-life restaurateurs without any of the actual stress. If you've ever dreamt of running your own restaurant but prefer to keep things virtual (and potentially better), this game is perfect for unleashing your inner culinary entrepreneur!