Andromeda 2 Zombies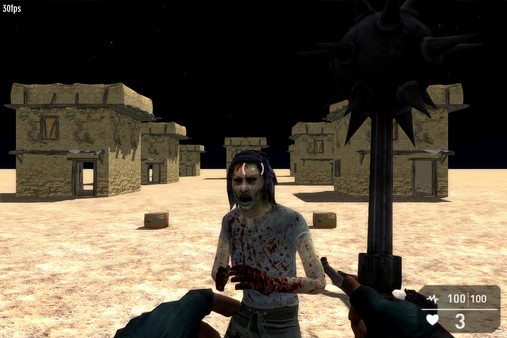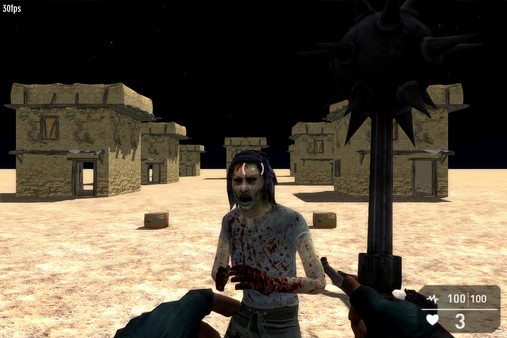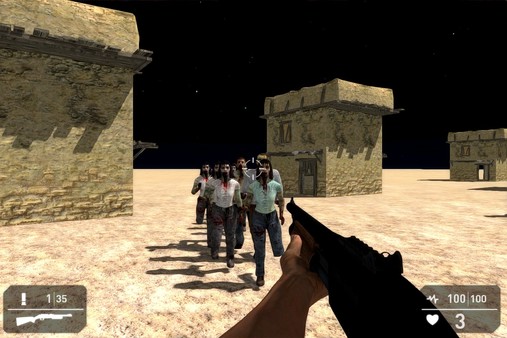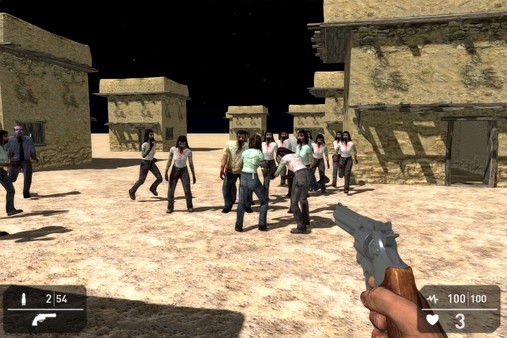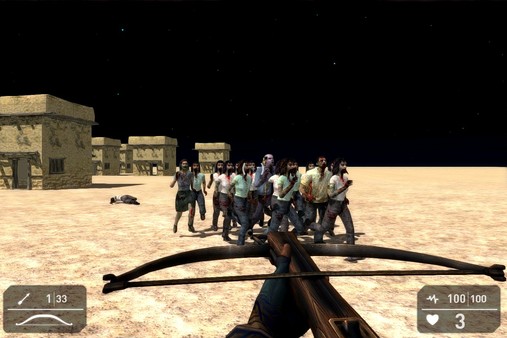 Minimum requirements
Minimum:
Requires a 64-bit processor and operating system

OS: Windows: 7, 8, 10

Processor: Intel Quad-Core (i5 2300) or AMD Octo-Core (FX 8150)

Memory: 4 GB RAM

Graphics: NVIDIA GeForce 660Ti or greater, AMD Radeon HD 7950 or greater, 2GB Video Card (Minimum Shader Model 5.0)

DirectX: Version 11

Storage: 650 MB available space
windows
Single-player
Action, Free to Play, RPG
13 Jan, 2021
Curator review
If you enjoy killing zombies with lots of different weapons then this is the game for you. From bows to guns to a mace there is a weapon for everyone. Dayz of zombie killing fun right here. DOUBLE TAP
Full review
Survive the Zombie Apocalypse in Andromeda 2 Zombies
Prepare yourself for an adrenaline-fueled journey into the depths of the Andromeda galaxy in Andromeda 2 Zombies. As a brave hero amidst a ravaged world overrun by flesh-hungry zombies, your mission is to restore order and eradicate the undead menace. This first-person survival shooter will keep you on edge as you fight off wave after wave of relentless zombies.
The game takes place in a futuristic setting where space exploration has become a reality. However, an infectious virus has transformed innocent civilians into bloodthirsty monsters. With chaos reigning supreme, your military training becomes essential to surviving this nightmarish ordeal.
In Andromeda 2 Zombies, you'll navigate five treacherous maps filled with hordes of undead creatures hungry for your flesh. Each map presents its own unique challenges and objectives that will test your skills and resourcefulness. The final map offers an intense one-on-one battle against fifty relentless zombies – only those with nerves of steel need apply.
A Multitude of Approaches
This game doesn't limit you to just one way to tackle battles; it encourages creativity by offering multiple approaches to each encounter. Whether it's utilizing stealth tactics or going guns blazing, every scenario grants players the freedom to choose their preferred strategy.
The Walking Dead: Evolved
Andromeda 2 Zombies features eight distinct zombie models, including four male and four female variants. Each design exudes spine-chilling realism, drawing players deeper into this apocalyptic world where fear lurks around every corner.
An Arsenal at Your Disposal
No two fights are ever the same, thanks to a vast array of weapons scattered throughout the game. From deadly melee weapons designed for up-close and personal encounters to ranged firearms that can tear through multiple zombies with ease, Andromeda 2 Zombies caters to every playstyle.
If you've ever dreamt of dispensing justice upon hordes of walking corpses, Andromeda 2 Zombies is an exhilarating experience that will leave you craving more. So lock and load your preferred weapon and prepare for hours of heart-pounding, zombie-slaying action.