Space Dance Harmony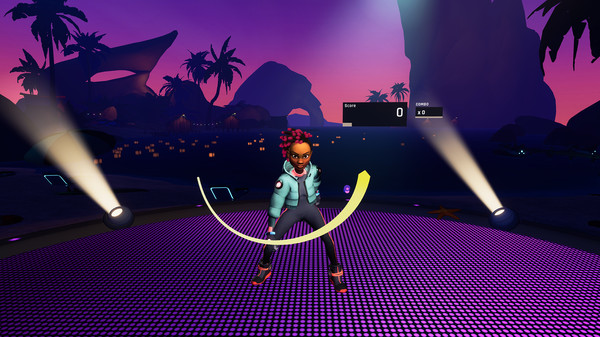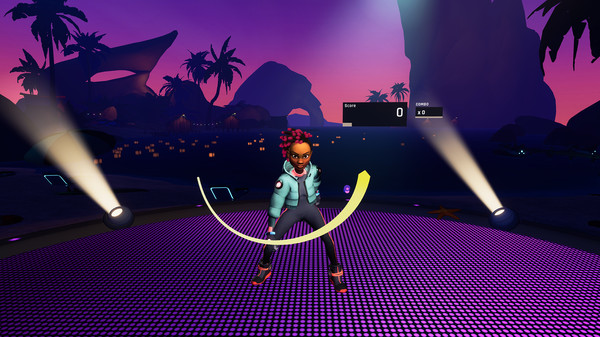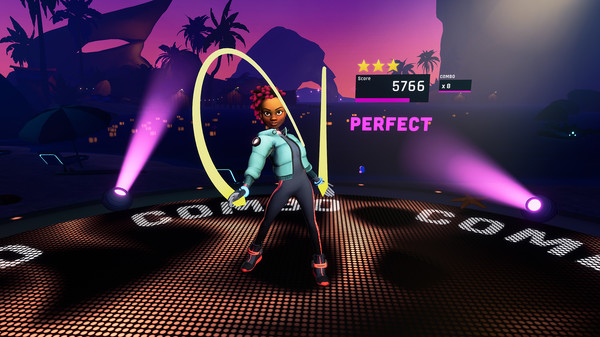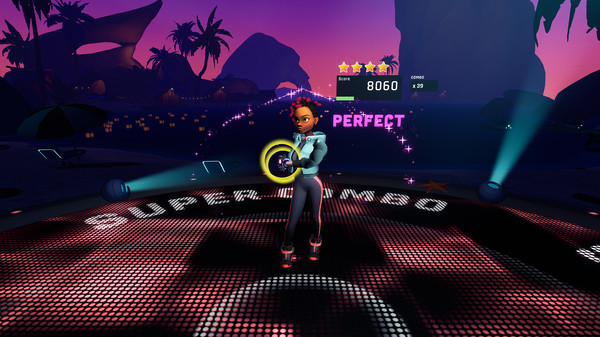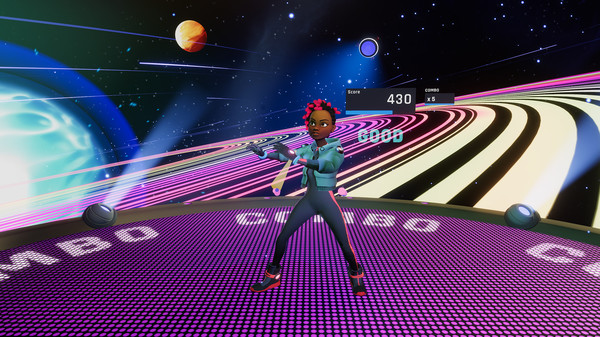 Minimum requirements
Minimum:
OS: windows 10 (64bit)

Processor: Intel Core i5-4590 / AMD FX 8350

Memory: 4 GB RAM

Graphics: NVIDIA GTX 970 / AMD Radeon R9 290

DirectX: Version 11

Storage: 2 GB available space

VR Support: SteamVR or OpenXR. Room Scale 2m by 2m area required
windows
Single-player, Tracked Controller Support, VR Only
Casual, Indie, Sports, Early Access
18 Feb, 2021
Curator review
Do you think all video games are played with a controller while sitting down? Then this game will throw that out the window as you use your body as a controller to play this amazing 3D dance game.
Full review
If you're tired of the traditional video game experience where you sit down and use a controller, then Space Dance Harmony is just what you need to break free from the norm. This VR motion-based dancing game takes gameplay to a whole new level by immersing players in a vibrant virtual world filled with their favorite musical styles.
One of the standout features of this game is that it allows players to use their body as a controller, making every move and gesture count. With intuitive visual indications guiding your steps, you'll be able to learn and mirror dance routines performed by professional dancers. By accurately following each choreography, not only will you improve your skills but also climb up the leaderboard and earn points.
The developers have spared no effort in creating an immersive environment that captivates players from start to finish. The breathtaking world of Space Dance Harmony offers various immersive environments for dancers to explore and express themselves freely without any shyness or reservations.
Features - Learn to Dance: Whether you're a beginner or an advanced dancer, Space Dance Harmony caters to all skill levels. From learning moves and skills to mastering full routines set against popular music tracks. - Real Choreographies: The dance routines in this game are carefully crafted by professional dancers and instructors who bring authenticity into every move. - Breathtaking World: Choose from multiple immersive environments that transport dancers into unique settings perfectly synchronized with different musical styles. - Leaderboard: Compete against friends across Steam playerbase by comparing scores on the global leaderboard. See how you stack up against the best dancers from around the world. - LIV: For those who want to share their dance moves with the world, Space Dance Harmony allows players to broadcast their VR experience using LIV, a top-of-the-line VR capture and live streaming app. - House Party (Coming Soon): In a future update, players will be able to enjoy a turn-based game mode that enables them to dance alongside friends and family at-home while keeping track of scores. Early Access
In its current version, Space Dance Harmony is already an enjoyable dance game with core gameplay mechanics in place. However, this is just the beginning as there are plans to continually expand and improve upon what's already available.
The development team aims to add more songs, dances routines along with additional avatars and accessories for customization. They also plan on introducing new environments for dancers to showcase their moves in fresh settings. Player feedback will play an important role in shaping the final version of the game.
The objective is for Space Dance Harmony's early access period not exceed one year so that it can be officially released in 2021 as a fully polished and feature-rich experience.