Survival Draw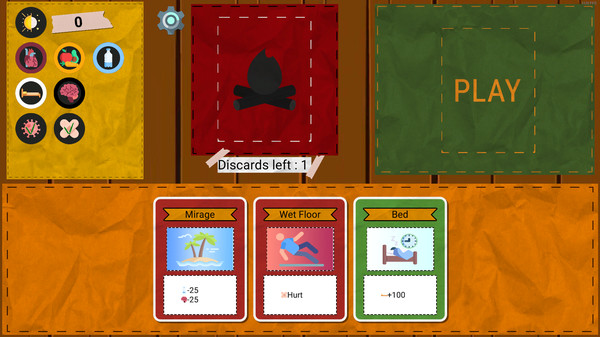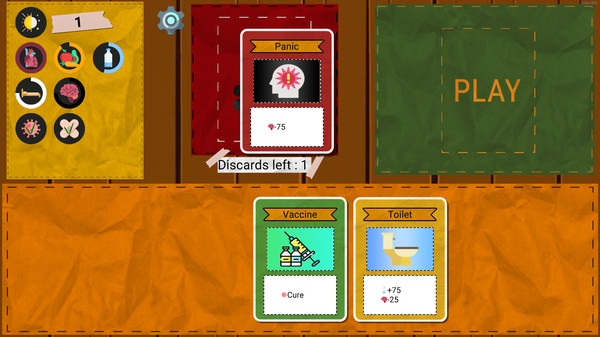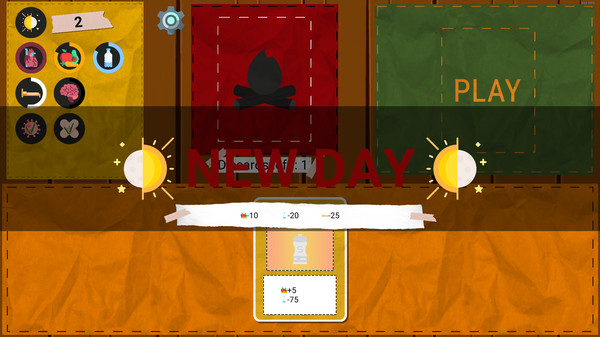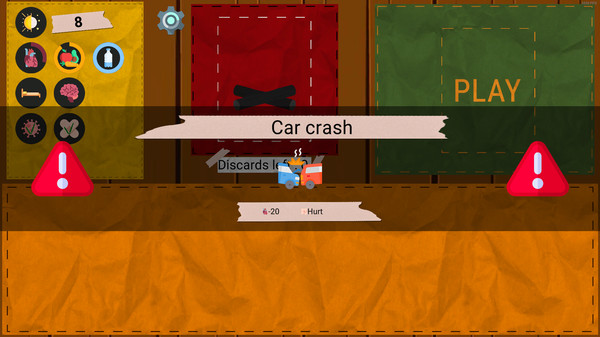 Minimum requirements
Minimum:
OS: Windows 7 or greater

Processor: 2 Ghz or greater

Memory: 1 GB RAM

Graphics: Intel graphics or greater

DirectX: Version 9.0

Storage: 200 MB available space
windows
Single-player, Steam Achievements, Steam Leaderboards
Casual, Indie, Strategy, Early Access
14 Jan, 2021
Curator review
This creative and one of a kind life simulator has you making all of your life decisions by the draw of the cards. How will the luck of the cards decide your life. This game has an catchy soundtrack.
Full review
Survival Draw: Review
Survival Draw is a captivating and innovative life simulation game that puts the fate of your life in the hands of luck, with each decision determined by drawing cards. The concept alone sets it apart from traditional games in this genre, offering players a unique and thrilling experience.
The game revolves around simple rules - at the start of each day, you draw cards that will dictate your choices and actions throughout the day. It's crucial to carefully consider every card because you are obliged to play all of them before reaching day's end.
The excitement lies in navigating through various situations presented by more than 140 cards, each with its own distinct effects on your stats. Whether the card enhances or hinders your progress, it adds an element of unpredictability that keeps gameplay fresh and engaging.
In addition to the cards themselves, Survival Draw introduces 15 randomly occurring events during specific days. These events inject unexpected twists into gameplay progression as they impact decision-making in unforeseen ways. Adaptability becomes key as you strive to survive for as long as possible under ever-changing circumstances.
The developers have gone above and beyond with their attention to detail - from the stunning visuals depicted in enticing images available within the game's description, such as this one, demonstrating a sense of immersive gameplay potential. The gripping soundtrack adds another layer of depth by complementing intense moments or building anticipation during critical decisions.
To further enhance replay value and challenge experienced players, Survival Draw rewards successful survival streaks with unlocking additional difficulties once certain milestones are reached. This feature ensures continued engagement while incentivizing players' perseverance. So if you're seeking a game that breaks the mold and challenges your decision-making skills in an innovative and exciting way, Survival Draw is an excellent choice. Harness the power of the cards, test your luck, and try to outlast all obstacles thrown your way!
Good luck on your journey!