The Chronicles of Hercules: The 12 Labours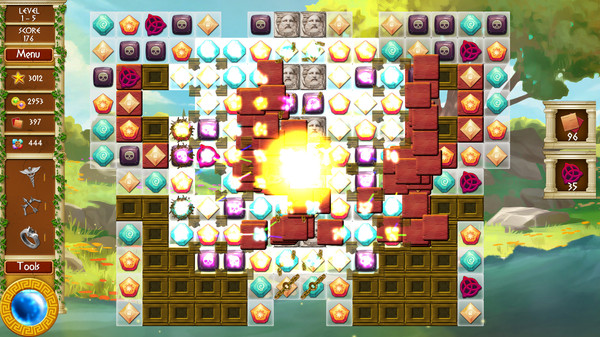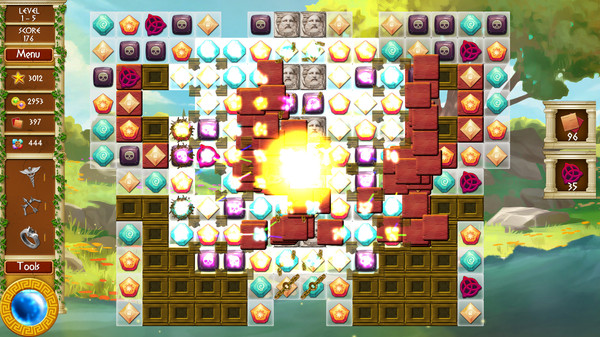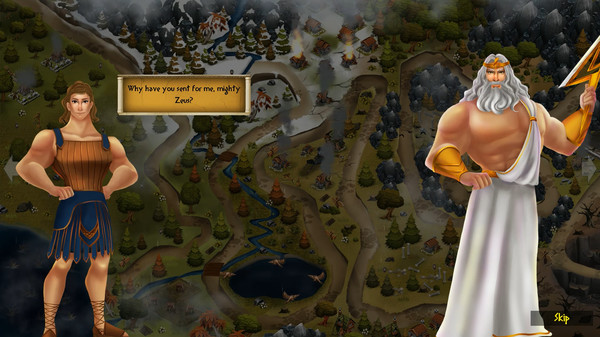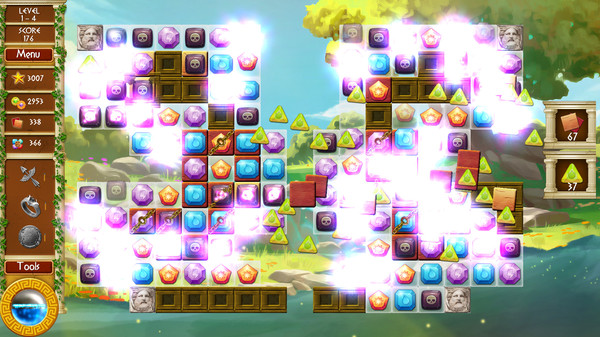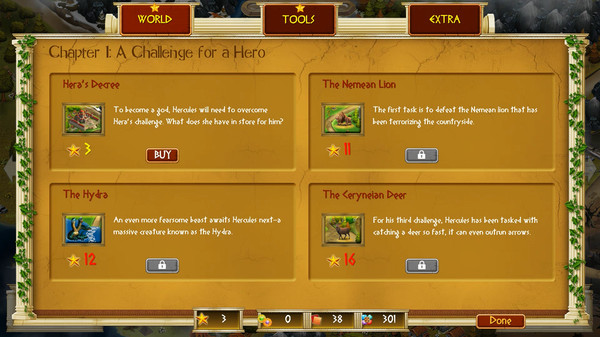 Minimum requirements
Minimum:
OS: Windows 7 / 8 / 10

Processor: 2.0 GHz or higher

Memory: 256 MB RAM

Graphics: 256

DirectX: Version 9.0

Storage: 400 MB available space

Sound Card: DirectX compatible sound card
windows
Single-player
Casual
24 Feb, 2021
Curator review
A fun and addictive match-3 genre game with a mythological theme. Fun and pleasing colors, catchy music, easy and straight forward gameplay and more... this game has it all. Great game for all ages.
Full review
Be prepared for an epic adventure with Hercules, the infamous hero of Greek mythology. Accompanied by his trusty sidekick Iolaus, you will embark on a thrilling journey to complete twelve challenging tasks and conquer unstoppable beasts. Your ultimate goal? To secure a coveted place among the gods on Mount Olympus.
Hercules offers a fresh take on the match-3 genre, captivating players with its engaging storytelling and addictive gameplay. As you progress through each chapter, you'll encounter fun and captivating puzzles that require strategic thinking to solve. With every successful match, you'll inch closer to fulfilling Hercules' destiny.
The game's vibrant visuals are truly eye-catching - vivid hues and stunning designs bring ancient Greece to life right before your eyes. Combined with a catchy soundtrack that sets the mood for each quest, Hercules creates an immersive gaming experience that is sure to captivate players of all ages.
As you progress through the game's five chapters, be prepared for surprises along the way. Unlocking twenty exciting upgrades adds another layer of excitement as it allows you to enhance your abilities and tackle challenges head-on with newfound power.
In addition to our beloved hero Hercules himself, this game brings forth other iconic figures from Greek mythology who assist or challenge him in his endeavors. Whether it's heroes or fearsome beasts standing in your way - every encounter reveals more about this fantastical world steeped in legends
.
Hercules is not just another match-3 game; it's an extraordinary journey into Greek mythology packed with creativity and charm that will keep players hooked from start to finish!