Kakele Online - MMORPG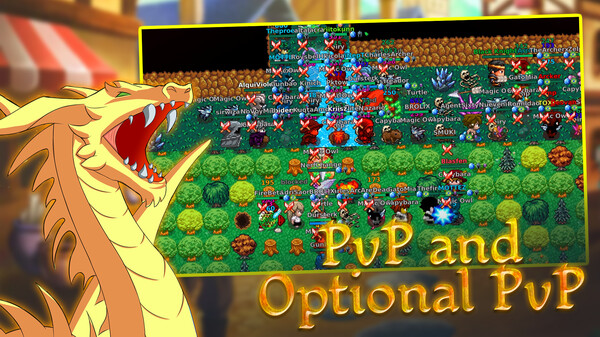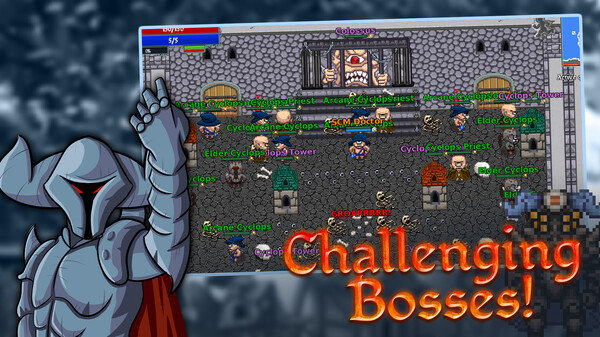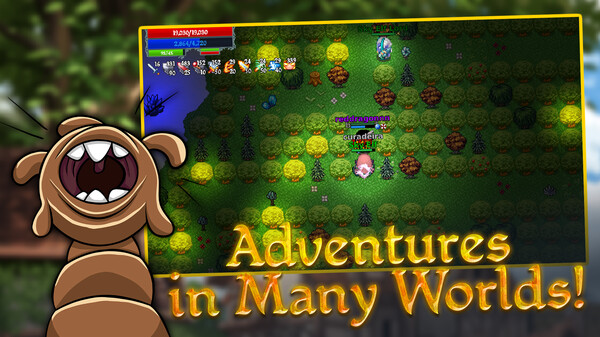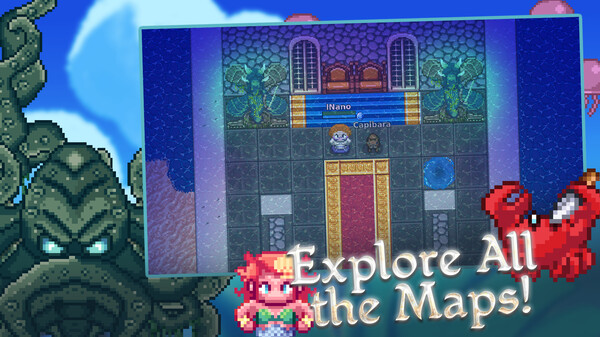 Minimum requirements
Minimum:
Requires a 64-bit processor and operating system

OS: 7

Memory: 1 GB RAM

Graphics: Hardware Accelerated

Network: Broadband Internet connection

Additional Notes: OpenGL 2 and Java 8 must be supported/installed
windows, mac, linux
Multi-player, MMO, PvP, Online PvP, Co-op, Online Co-op, Cross-Platform Multiplayer, In-App Purchases
Indie, Massively Multiplayer, RPG
15 Apr, 2021
Curator review
Kakele is a fun, free, and nostalgic 2D MMORPG with unique attributes, weapons, and spells. Join players from all over the world for many adventures!
Full review
Kakele Online is a hidden gem in the vast ocean of MMORPGs. This 2D pixel game will take you on a nostalgic journey, reminding you of the good old days when games were simple yet captivating.
One of the standout features of Kakele is its uniqueness. With five different vocations to choose from, each with their own set of attributes, weapons, and spells, you can truly customize your gameplay experience. Whether you prefer to be a fierce warrior or a cunning mage, there's something for everyone.
What sets Kakele apart from other games in its genre is its commitment to fairness. There are no pay-to-win elements or annoying ads that disrupt your immersion. You can play for free and actually earn rewards through your hard work and dedication.
The developers behind Kakele are constantly working on improving the game with regular updates every month or two. Soon, we can expect redesigned pixel art graphics that will elevate our gaming experience to new heights.
If customization is what tickles your fancy, then look no further than Kakele! You have the freedom to customize your outfit and even build your own house. Upgrade your equipment as you progress through the game and become an unstoppable force.
In this vast open world MMORPG adventure awaits at every corner - monsters lurking in caves waiting to be vanquished; tasks and quests begging for completion; items longing to be collected. But fear not! You're not alone in this journey as players from all over the world join forces against mighty bosses who threaten our peace.
With over 200 quests and tasks at hand along with more than 100 unique NPCs scattered across an expansive map consisting of over 100000 tiles; boredom has no place here!
Kudos must also be given to Kakele's PvP system. With both Open PvP and Optional PvP modes available, you can choose to either engage in thrilling battles with other players or focus solely on PvE. Join guilds and participate in epic PvP Wars for a taste of the ultimate challenge.
As you venture deeper into Kakele, you will encounter over 20 challenging bosses and face off against more than 100 different monsters. The thrill of defeating these formidable foes is unparalleled!
Prepare yourself for an extensive collection system where you can acquire over 30 different outfits, along with a staggering selection of weaponry, equipment, potions, and various other items that will aid you on your journey.
In conclusion, Kakele Online is a delightful MMORPG experience that showcases everything we love about the genre - nostalgia-inducing graphics combined with unique attributes and customization options. The world of Kakele awaits your exploration as players from around the globe come together to create unforgettable memories!