DotStrike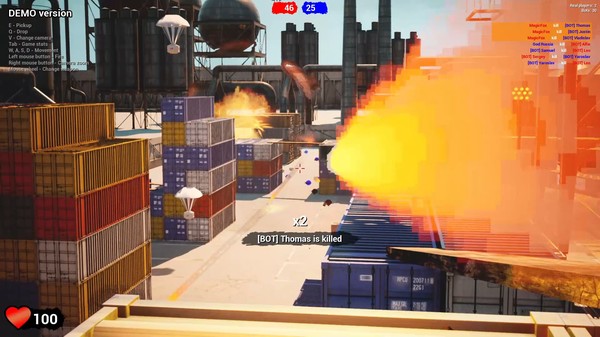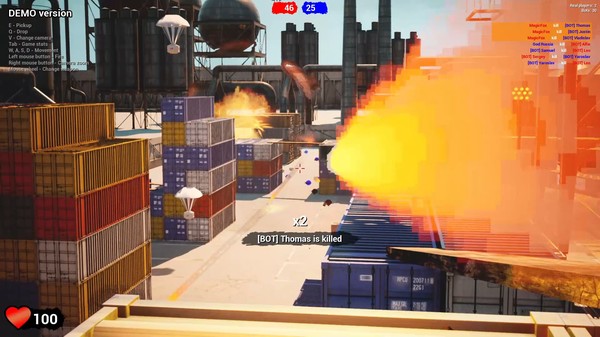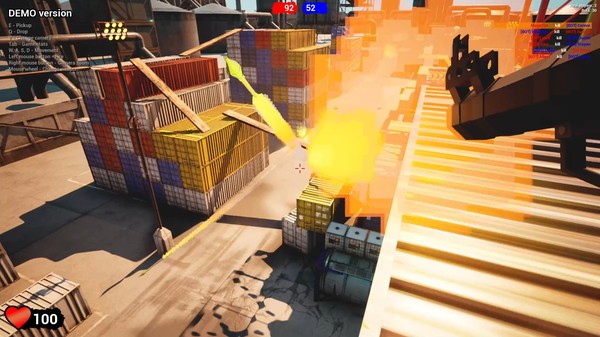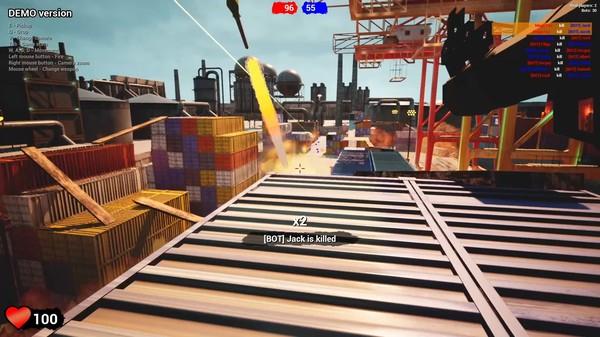 Minimum requirements
Minimum:
Requires a 64-bit processor and operating system

OS: Windows 7 or later (64-Bit)

Processor: Intel Core 2 Duo

Memory: 4 GB RAM

Graphics: Dedicated graphics card, GTX 770 2GB

Network: Broadband Internet connection

Storage: 1500 MB available space

VR Support: SteamVR, Oculus PC, or OpenXR

Additional Notes: Internet connection required for multiplayer. The game is in early access and minimum requirements may change.
windows, linux
Single-player, Multi-player, PvP, Online PvP, LAN PvP, Co-op, Online Co-op, LAN Co-op, Steam Achievements, Tracked Controller Support, Partial Controller Support
Action, Indie, Massively Multiplayer, Early Access
23 Apr, 2022
Curator review
Grab some friends or challenge your enemies to a game to the death in this fun pvp fps game. Or if you want to just challenge your self and see how long you can survive then jump into zombies mode.
Full review
DotStrike is an exhilarating 3D online shooter that takes place in a vibrant seaport, where alien invaders in the form of colored spheres battle each other. With two fully implemented game modes, "Team Confrontation" and "Confrontation," players have plenty of options for intense multiplayer combat.
In "Team Confrontation" mode, players are divided into red and blue teams, competing to score points faster than their opponents. This encourages teamwork and strategic coordination as you work together to outplay the opposing team.
If you prefer a free-for-all experience, then the "Confrontation" mode is perfect for you. In this mode, it's every player for themselves as they vie to become the strongest alien in the fight. It's a thrilling test of skill and endurance.
The game boasts infinite ammo thanks to advanced technology from aliens - instant cartridge fabrication ensures your weapons never run dry! Launching rockets or firing bullets becomes an endless flurry of action!
The battles aren't just limited to extraterrestrial forces; there is also The Unknown Power faction consisting of humans who have joined forces against these invaders. Expect surprise attacks from bombers dropping bombs on warring aliens or cataclysmic events like rising magma or destructive tornadoes that add another layer of chaos and excitement.
If PvP isn't your cup of tea, DotStrike also offers a challenging zombies mode where solo players can test their survival skills against hordes of undead enemies. How long can you last when faced with relentless waves?
Looking ahead, developers plan on introducing new game modes such as "2122," "Serious Ball," and "Zombies." Exciting additions like alien weaponry further enhance gameplay variety
So gather your friends or challenge your enemies because DotStrike delivers adrenaline-pumping action that will keep you engaged for hours on end. Get ready for an explosive and unforgettable gaming experience!