Stinky feet: The adventure of BigFoot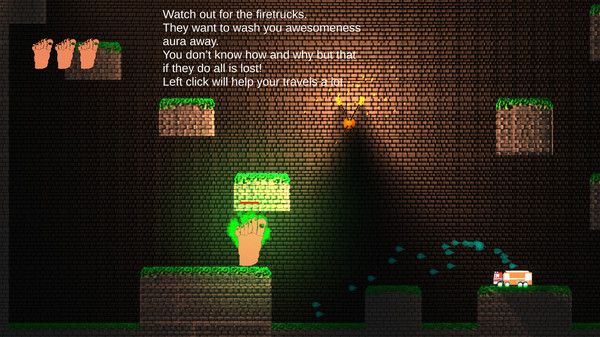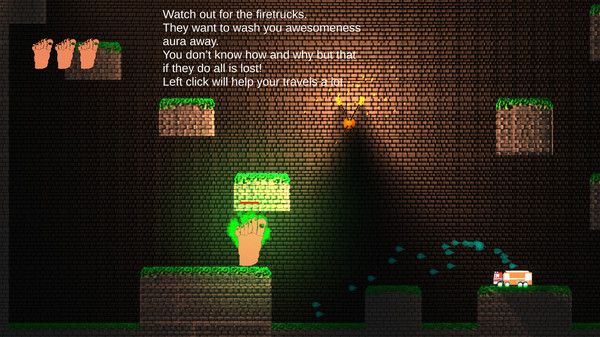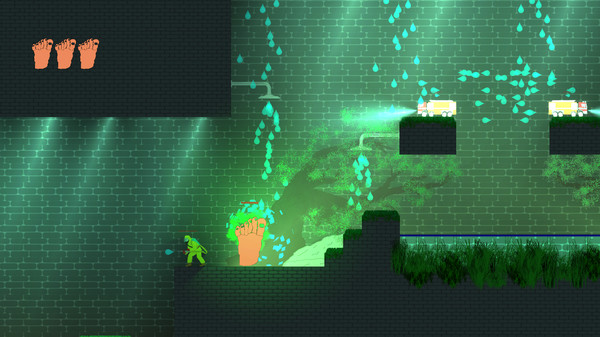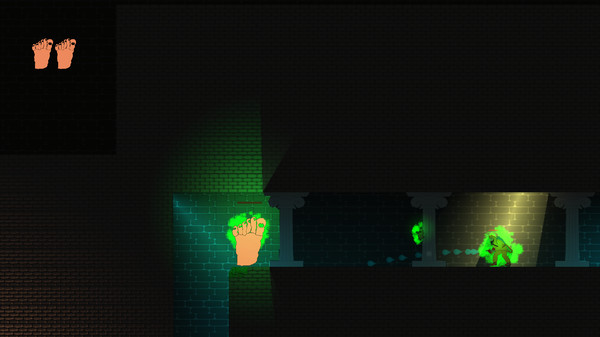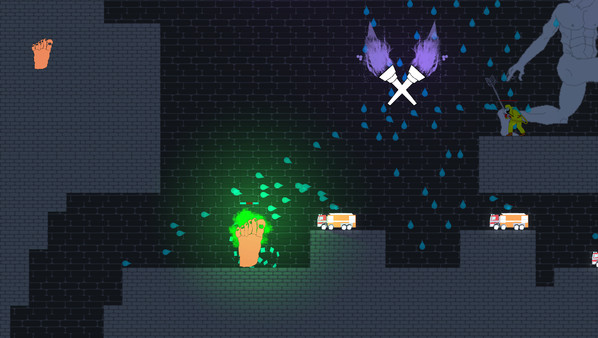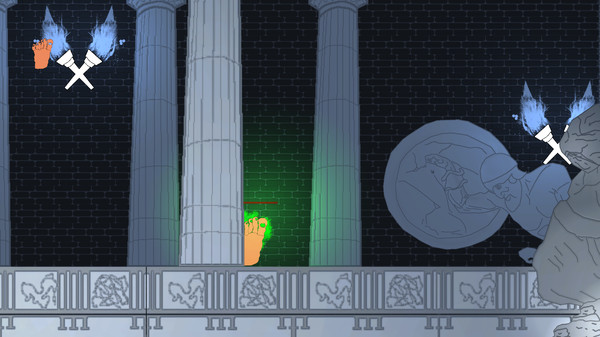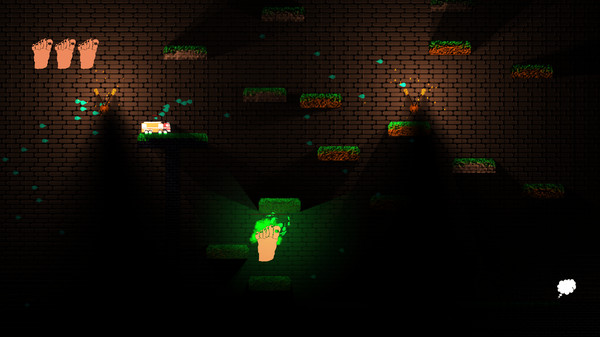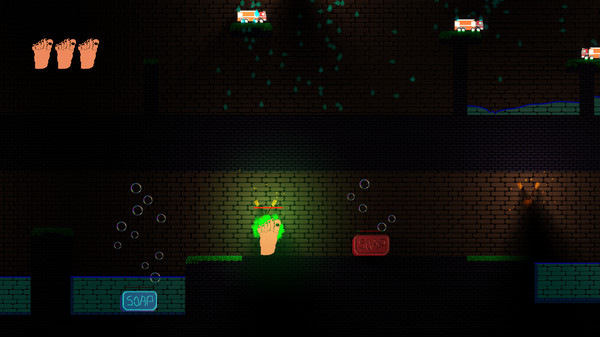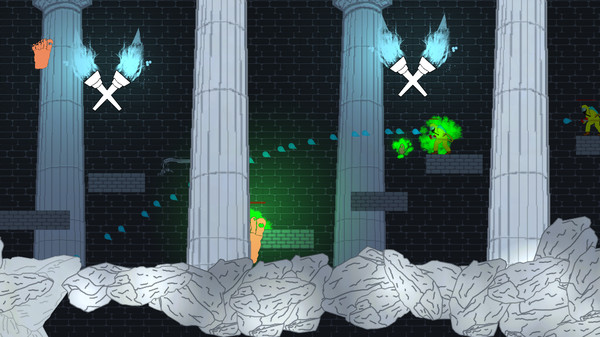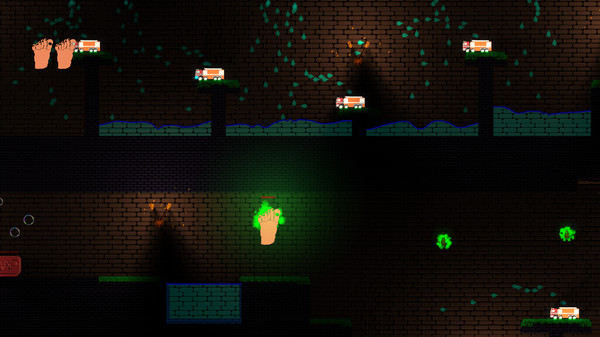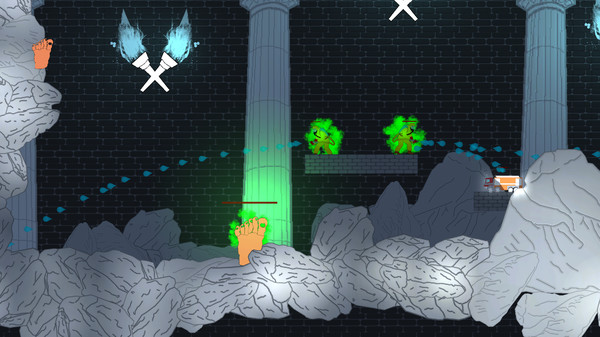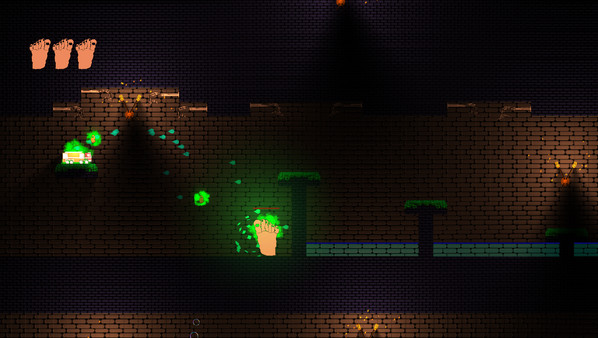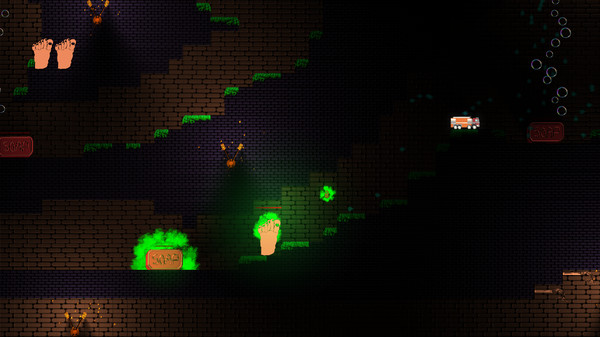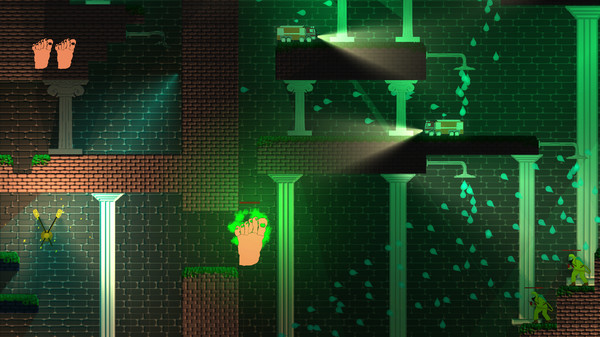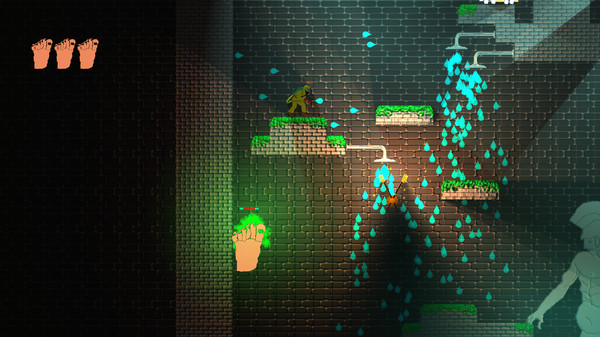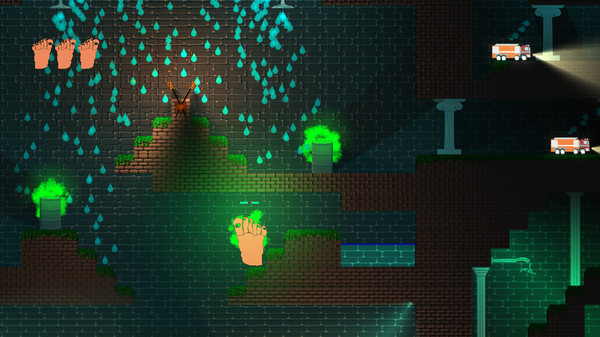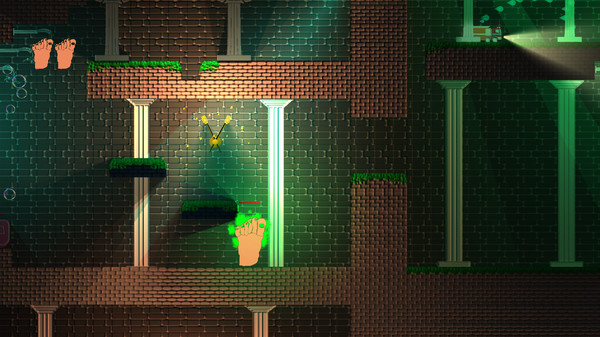 Minimum requirements
Minimum:
Requires a 64-bit processor and operating system

OS: Windows 10 64-bit

Processor: Intel i5 4th gen

Memory: 4 GB RAM

DirectX: Version 10

Storage: 500 MB available space

Sound Card: Any sound card
windows, linux
Single-player
Adventure, Indie
17 Dec, 2021
Curator review
Are you sick of your usual platformer games and want something a bit more weird and quirky? then this is the game for you. A great time killer game. Great for some easy Steam achievements.
Full review
Let me start by saying that this game is like no other platformer I have ever played. From the moment you wake up in a strange place, you are transported into a world that is both weird and captivating.
The gameplay itself is truly unique. As a six-toed foot, your mission is to find your way out of this surreal landscape. Along the way, you'll encounter water spewing monsters and even go head-to-head with firefighters and firetrucks - all because they want to wash away your awesomeness! But fear not, my friend, for you have an extra toe to shoot gunk at them and defend yourself.
The mechanics of wall jumping combined with frantic shooting make for an exhilarating experience as you fight your way out of each level. Just be careful not to get into any jiggly water pools or let the soap get to you! Remember: getting washed is definitely not what we want here.
What really sets this game apart from others in its genre is its captivating story. As you progress through the levels, there's always a sense of mystery surrounding why you are there and how exactly to escape this bizarre world. It keeps you engaged throughout the entire journey.
As for the audio department, the soundtrack accompanying your travels perfectly complements the overall atmosphere of strangeness in which this game resides. The sound effects also contribute greatly to creating an immersive environment like no other.
If I were looking for something different from my usual platformer games – something weird yet highly entertaining – then "Weird Foot Escape" would be right up my alley. It's one helluva time killer that provides plenty of fun moments while also offering some easy Steam achievements along the way. So if quirky adventures appeal t