Papertris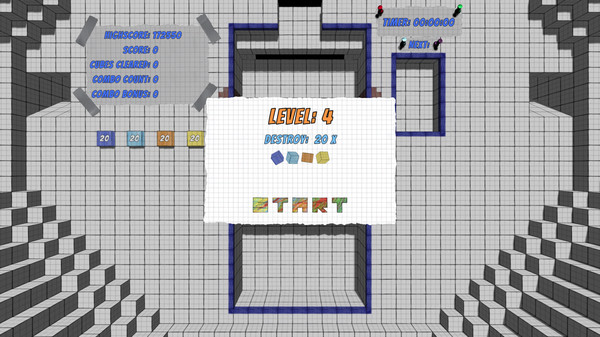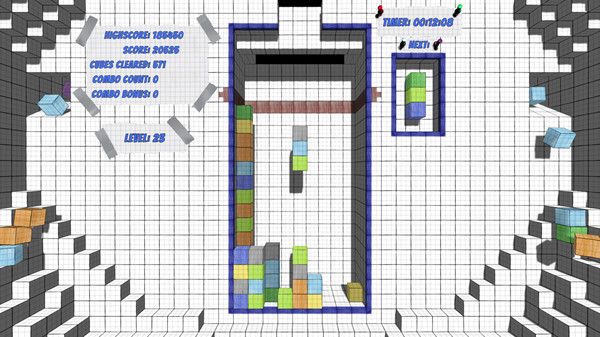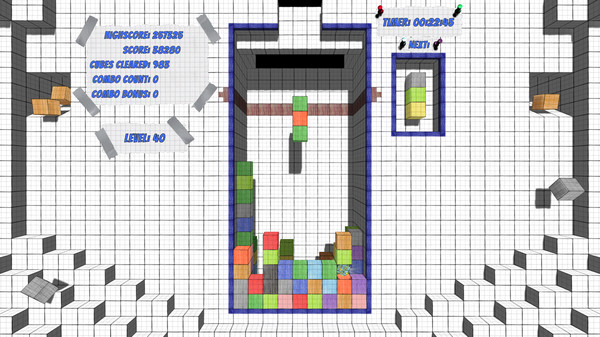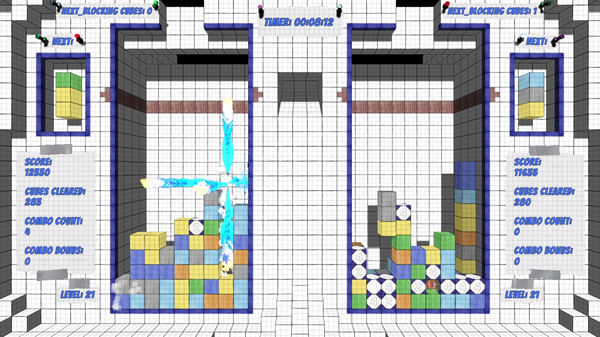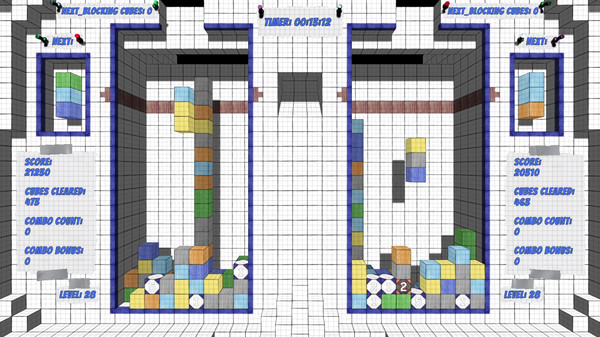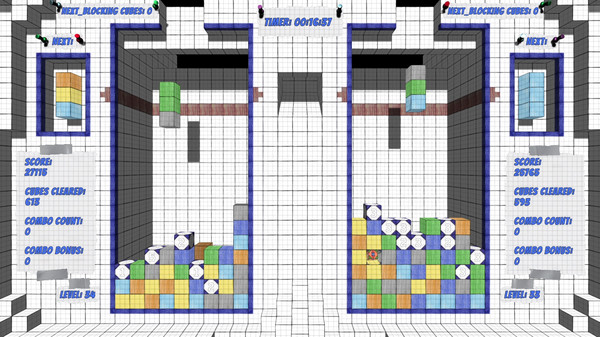 Minimum requirements
Minimum:
Requires a 64-bit processor and operating system

OS: Windows 64 Bit

Processor: Dual Core CPU or better

Memory: 2 GB RAM

Graphics: Intel HD-Graphics 6000 or better

DirectX: Version 10

Storage: 314 MB available space

Sound Card: DirectX compatible sound card with latest drivers

Additional Notes: 1 or 2 Controller needed for local multiplayer
windows
Single-player, Multi-player, PvP, Shared/Split Screen PvP, Shared/Split Screen, Steam Achievements, Full controller support, Remote Play Together
Casual, Indie
1 Mar, 2022
Curator review
Just like the name suggests this is tetris with a paper theme. Great game if you are looking for something simple and easy to play to kill some time with. Great family friendly game.
Full review
I recently came across a game called Papertris and was pleasantly surprised by how enjoyable it is. As the name suggests, this game takes the classic Tetris concept and gives it a charming paper theme. It's a perfect choice if you're looking for something simple and easy to play to pass the time.
One of the highlights of Papertris is its variety of game modes. The Challenge mode provides players with various tasks that progressively become more difficult as you level up. This mode demands strategic thinking in order to solve these tasks efficiently.
In contrast, Endless mode offers an adrenaline-filled experience as the game speeds up over time, providing an exciting challenge for those who aim to achieve high scores. It's incredibly satisfying trying to beat your personal best while battling against increasing difficulty.
One standout feature is definitely the 2-player VS mode, which adds another layer of tactical gameplay. Players can utilize combos to send blocking cubes towards their opponent's board, hindering their progress and creating intense competition between rivals.
The gameplay itself revolves around placing colored cubes strategically in all six directions as they dissolve away when matches are made. With power cubes and numerous possible combinations available, there's always room for creativity in your approach.
Papertris also includes atmospheric music that enhances the overall gaming experience by immersing you further into its endearing world filled with hand-painted visuals created by developers' own kids - giving it that extra touch of authenticity!
If you have visual impairments or prefer different color schemes, fear not! The game offers an icon option specifically designed for color-blind individuals alongside a dark mode option if preferred.

Lastly but importantly: full controller support ensures smooth gameplay mechanics regardless of your preferred input method.
In conclusion, Papertris is a fantastic family-friendly game that both children and adults can enjoy. Its simple yet addictive gameplay, charming paper theme, and variety of game modes make it a delightful choice for anyone looking to unwind or have fun with friends and family. Give it a try - I'm sure you won't be disappointed! =======
In summary, Papertris is not just any ordinary Tetris clone; it's an enjoyable arcade puzzle game with its own unique twist. Whether you're in the mood to solve challenging tasks, test your endurance in the fast-paced Endless mode, or compete against friends in 2-player VS mode, there's something for everyone here.
Papertris manages to strike a balance between simplicity and entertainment without sacrificing the core gameplay mechanics that made Tetris so beloved. Its appealing hand-painted visuals add an extra layer of charm to what is already a great gaming experience.
If you're looking for a casual game that brings joy to both young and old players alike while providing hours of amusement, then look no further than Papertris. So go ahead - grab your controller or sit back with your keyboard/mouse combo - either way</strong>, prepare yourself for countless hours of fun!