Sweet Dream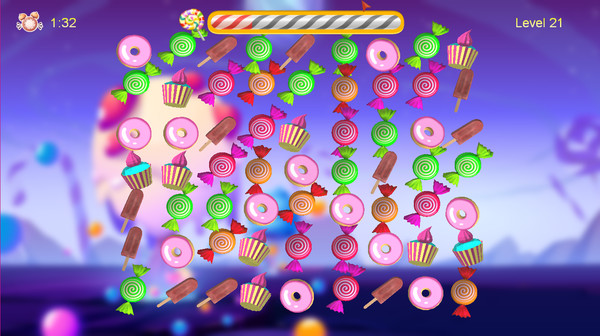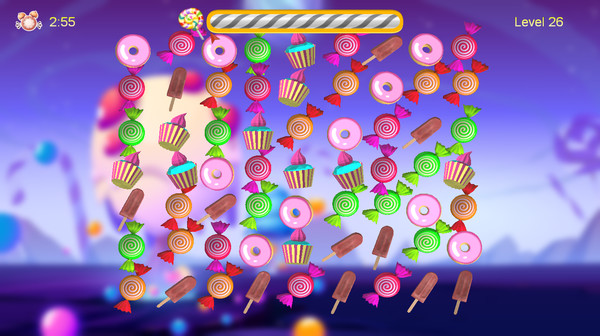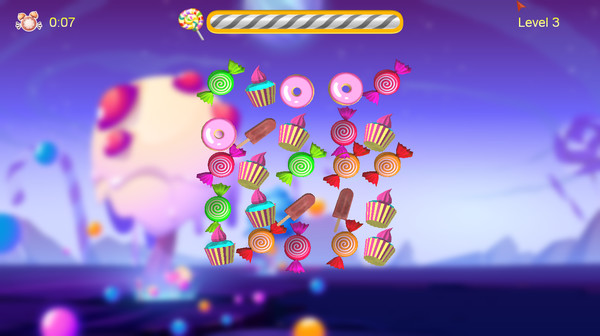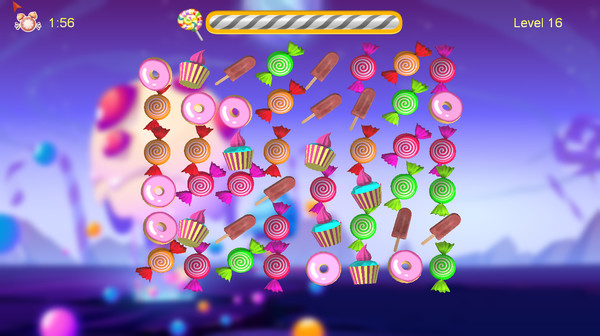 Minimum requirements
Minimum:
OS: Windows 7

Processor: Intel(R) Celeron(R) CPU G530 @2.40 GHz

Memory: 2 GB RAM

Graphics: NVIDIA GeForce 9600 GSO 512

DirectX: Version 9.0
windows
Single-player
Casual, Indie
31 May, 2021
Curator review
A fun match-3 genre puzzle game that has beautiful 3D graphics paired with a peaceful and calm soundtrack. You & your family will loose track of the time as hours past by while you are match candy.
Full review
The arcano game "Sweet Dream" is a delightful addition to the ever-popular match-3 genre. With 30 levels of varying difficulty, this game offers a challenge for everyone from beginners to experienced gamers.
One of the standout features of "Sweet Dream" is its captivating 3D graphics. The visuals are incredibly beautiful and will surely transport you into a world filled with delectable sweets and mesmerizing colors. Each candy comes to life on the screen, making it even more satisfying when you match them in successful combinations.
But it's not just about the visuals in "Sweet Dream." The developers have also paid close attention to creating an enjoyable auditory experience. With its pleasant and calming soundtrack, you'll find yourself lost in a state of relaxation as you immerse yourself within this candy-filled adventure.
This game is perfect for those who love order and have a sweet tooth. The combination of strategic thinking required by the match-3 gameplay mechanics along with the tantalizing array of colorful candies will keep players engaged for hours on end.
Whether playing solitaire or competing against friends or family members, "Sweet Dream" guarantees an immersive gaming experience that transcends time constraints. You'll be so engrossed in matching candies that hours will feel like mere minutes!
If you're looking for an enchanting puzzle game that combines stunning visuals with addictive gameplay, then look no further than "Sweet Dream." Get ready to adjust your attention and embark on an unforgettable journey towards victory!