Sphere Arena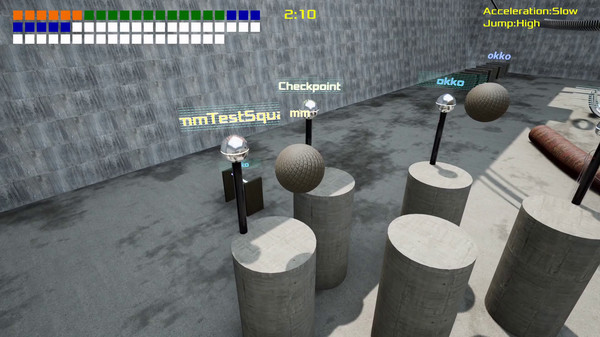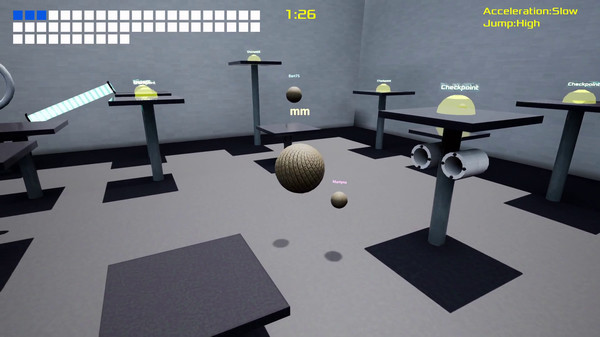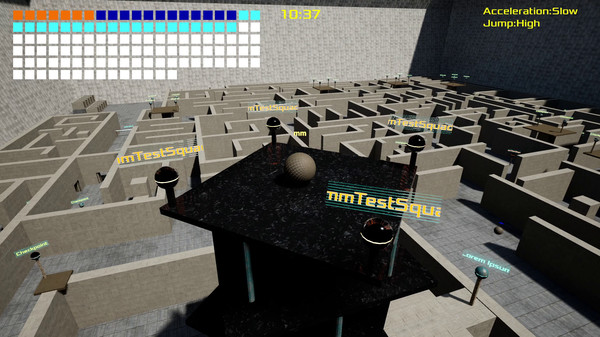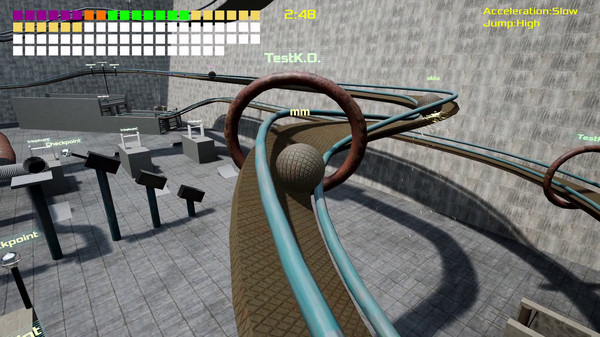 Minimum requirements
Minimum:
Requires a 64-bit processor and operating system

OS: Windows 10 (64-bit)

Processor: Intel Core i5-5200

Memory: 4 GB RAM

Graphics: NVIDIA GeForce GTX 860M

Network: Broadband Internet connection

Storage: 6 GB available space

Additional Notes: Network connection is required for multiplayer game.
windows
Single-player, Multi-player, PvP, Online PvP, Co-op, Online Co-op, Full controller support
Action, Casual, Indie, Racing, Early Access
17 Aug, 2021
Curator review
A fun and challenging puzzle game with unique gameplay and puzzles that you will have never faced or solved before. A great family friendly game that is sure to provide hours of play time.
Full review
Sphere Arena is a fantastic puzzle game that offers a unique and exhilarating gameplay experience. With its non-linear levels, players are encouraged to find the best path that suits their playstyle. This adds an extra layer of challenge as you navigate through industrial settings, searching for checkpoints scattered across the maps.
One of the standout features of Sphere Arena is its physics-based jumping mechanics. Once you're mid-air, you can't alter your velocity, forcing you to plan ahead and think strategically about your movements. It's a refreshing take on platforming games and adds an element of skill and precision to each level.
The game also introduces different materials with surfaces that affect movement, such as friction or bounciness. This variation keeps the gameplay dynamic and ensures that each level presents new challenges for players to overcome.
If single-player mode is more your style, Sphere Arena delivers in this aspect too. Completing levels as quickly as possible will put your skills to the test and offer plenty of replay value as you strive for perfection.
In addition to single-player mode, multiplayer mode allows players to compete against others or form teams for more tactical gameplay. Whether playing with strangers or inviting friends into private servers, there's always excitement in trying out different strategies while vying for victory.
Sphere Arena also caters to customization by offering various game modes where rules can be adjusted according to player preferences. From limited vs unlimited time options to deciding whether checkpoints may be overtaken by other players - these choices ensure a tailor-made gaming experience
.
All in all,Sphere Arena is not only fun but also challenging; it offers unique gameplay mechanics coupled with intricate puzzles that will keep players engaged for hours on end. With its family-friendly nature,this puzzle game is perfect for players of all ages. So, if you're looking for a game that provides a fresh take on puzzle-solving and guarantees endless hours of enjoyment,Sphere Arena is the way to go!