Chromancy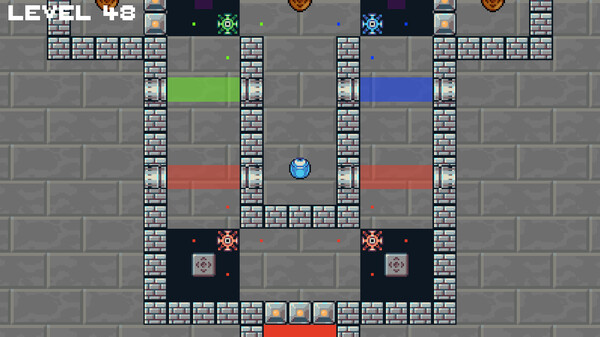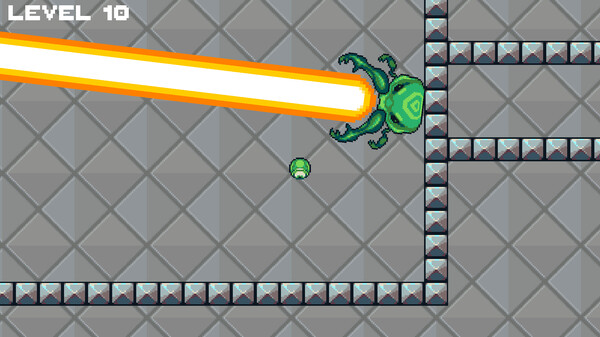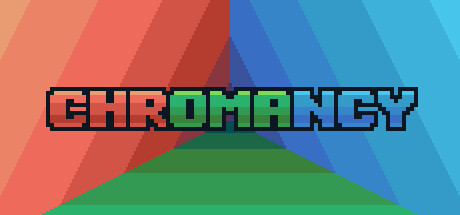 Minimum requirements
Minimum:
OS: Windows 7+

Processor: 2 GHz

Memory: 2 GB RAM

Graphics: DX10, DX11, DX12

DirectX: Version 10

Storage: 110 MB available space
windows, mac
Single-player, Steam Achievements, Steam Cloud
Action, Casual, Free to Play, Indie
7 Aug, 2021
Curator review
A 2D shooter game that puts your wits and reflexes to the test as you switch between 3 different colors to solve the puzzles and complete each level. A great time killer game.
Full review
Chromancy is a captivating 2D shooter game that combines clever puzzles and fast-paced action to create an immersive gaming experience. With its unique color-changing mechanics, this game will challenge your wits and reflexes as you navigate through over 50 levels of increasing difficulty.
The concept of changing colors to solve puzzles and defeat enemies adds a refreshing twist to the traditional shoot 'em up genre. Each color represents different abilities, allowing you to shoot bullets, absorb projectiles, or bypass obstacles accordingly. This mechanic not only tests your ability to think on your feet but also requires strategic decision-making as you adapt to ever-changing situations.
The level design in Chromancy is top-notch, featuring a variety of challenging obstacles such as spikes and lasers that will test even the most skilled players. Additionally, there are five formidable bosses throughout the game that serve as ultimate tests of your abilities. Be prepared for intense battles against these powerful opponents!
One aspect that sets Chromancy apart from other games is its quick play sessions. It's perfect for those who have limited time but still crave an adrenaline-filled gaming experience. Whether you have just a few minutes or hours on hand, this addictive game offers casual gameplay sessions tailored for busy gamers.
In conclusion,
Chromancy offers over 50 levels filled with challenges
The color-changing mechanic keeps gameplay fresh and engaging
Clever level design with various obstacles adds excitement
Boss battles provide epic showdowns
Quick play sessions make it suitable for busy gamers
If you're looking for a visually stunning shoot 'em up game that will put both your wits and reflexes to the test while offering an addicting gaming experience – look no further than Chromancy! Prepare yourself for countless hours of thrilling gameplay and be prepared to push your gaming skills to the absolute limit.