Stacky Desktop Edition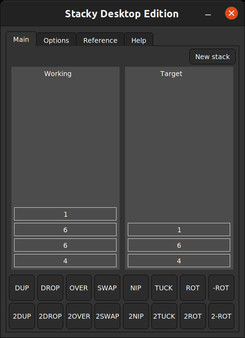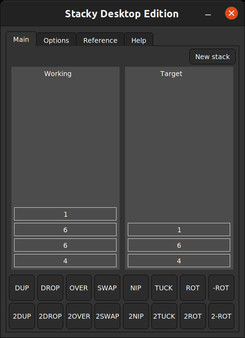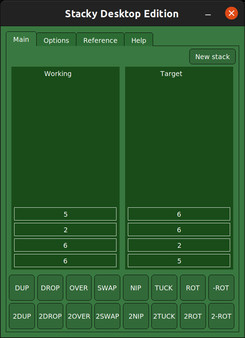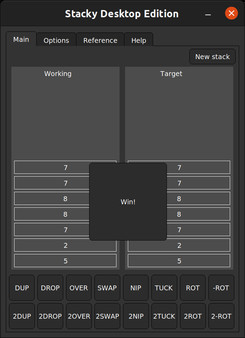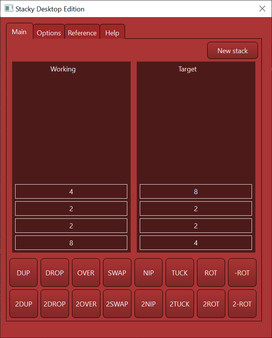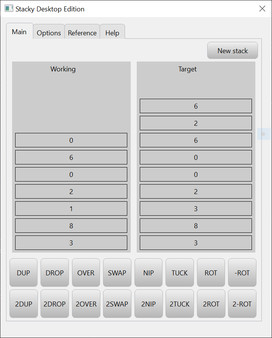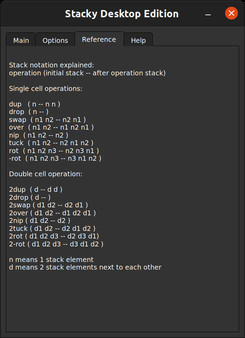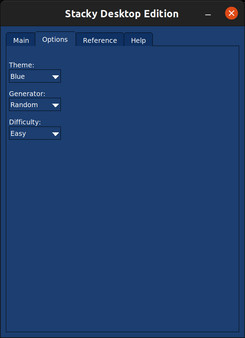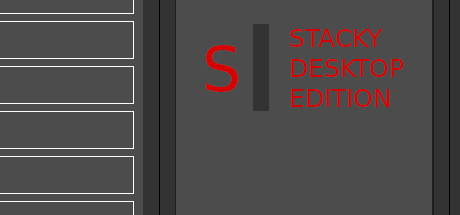 Minimum requirements
Minimum:
Requires a 64-bit processor and operating system

OS: Windows 10

Processor: Any x64

Graphics: On board graphics or up
windows, mac, linux
Single-player
Casual, Indie
13 Aug, 2021
Curator review
A unique and one of a kind puzzle game about stacks. Test and grow your puzzle solving skills in this great puzzle game that the whole family can enjoy for hours and hours.
Full review
Stacky Desktop Edition is a truly unique and one-of-a-kind puzzle game that will put your puzzle-solving skills to the test. With its focus on stacks, this game offers a refreshing twist to the traditional puzzle genre.
The concept of the game is simple yet challenging. You are presented with two panels, each containing a stack. The left stack, which you can modify, is referred to as the "working" stack, while the right stack remains untouched and serves as your target arrangement. Your objective is to recreate the arrangement of the right stack using various operations available for manipulating the left stack.
What sets Stacky Desktop Edition apart from other puzzle games is its emphasis on logical thinking and strategic planning. Every move you make has consequences, so careful consideration is required in order to successfully solve each puzzle. This makes for an engaging gameplay experience that will keep you hooked for hours on end.
One of the standout features of Stacky Desktop Edition lies in its wide variety of puzzles generators catering to different difficulty levels. Whether you're just starting out or consider yourself an expert puzzler, there's always a challenge awaiting you in this game. With countless puzzles at your disposal, there's no chance of running out anytime soon!
In addition to its captivating gameplay mechanics and diverse range of puzzles, Stacky Desktop Edition also boasts stunning visuals and immersive sound effects that further enhance your gaming experience.
In conclusion, Stacky Desktop Edition is not just another run-of-the-mill puzzle game – it's an addictive brain-teaser that offers hours upon hours of entertainment for players young and old alike. So gather up your family or friends and prepare yourselves for some mind-bending fun!