2030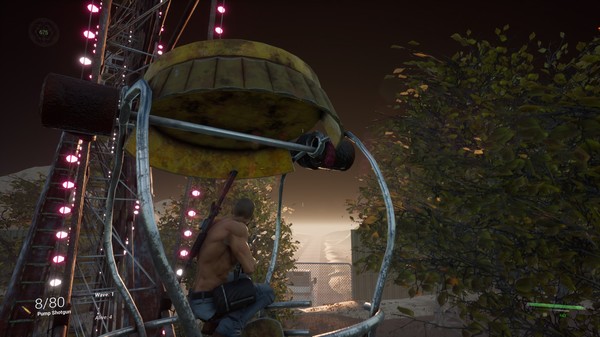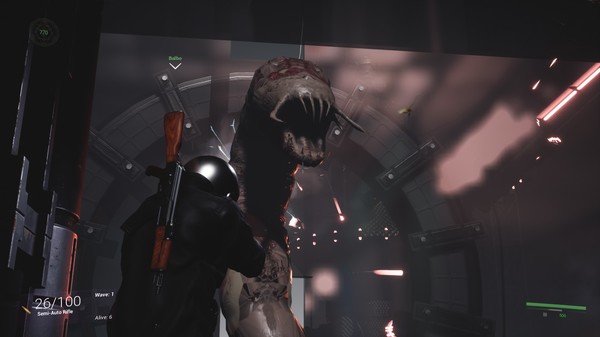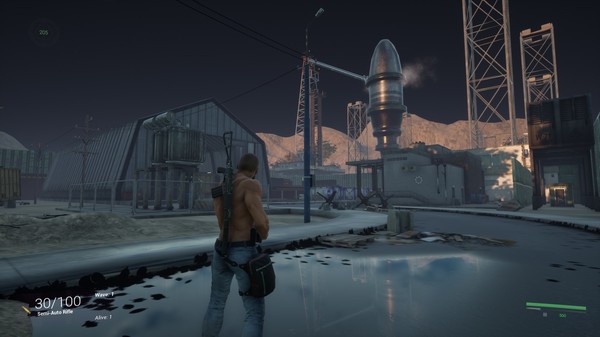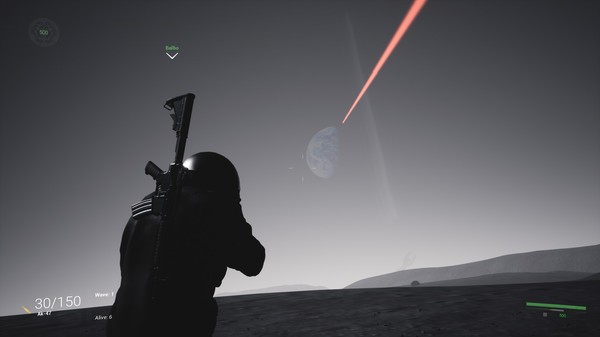 Minimum requirements
Minimum:
Requires a 64-bit processor and operating system

OS: WINDOWS 10

Processor: i3

Memory: 8 GB RAM

Graphics: 2GB

Network: Broadband Internet connection

Storage: 7 GB available space
windows
Single-player, Multi-player, PvP, Online PvP, LAN PvP, Partial Controller Support, Remote Play Together
Action, Indie, Massively Multiplayer, Simulation
21 Feb, 2022
Curator review
Survive the Venusian invasion in a multiplayer TPS sci-fi game. Clear areas from deadly hordes and make body parts fly with military weapons.
Full review
2030 is an action-packed TPS survival game set in a dystopian future where beings from planet Venus have declared war on humanity. They have invaded the human colonies on the Moon and unleashed a deadly virus that reanimates dead bodies with a thirst for living flesh.
In this game, you can team up with friends and play multiplayer battles or take on the hordes solo. Armed with high-tech military weapons that feature autocombust ammo, you'll need to clear areas from these deadly hordes and make body parts fly in satisfyingly explosive fashion.
With three unique maps to choose from - JunkYard, Secret Base, and Moon Colony - you'll embark on thrilling missions to drive across the moon surface, destroy formidable enemies like giant worms and alien machines, while earning points by eliminating zombies to unlock secret doors.
The game offers an immersive experience with its atmospheric graphics and original music. You can choose between eight different characters, each bringing their own distinct looks and weaponry options.
If you love zombie games combined with futuristic sci-fi elements, 2030 is definitely a must-have addition to your Steam library. The multiplayer system allows for cooperative gameplay with up to four players but be cautious of friendly fire as it adds an extra layer of challenge. Additionally, there's even a rescue mode included!
With realistic military weapons offering satisfying effects like dismemberment alongside high-quality graphics throughout menus and control settings; 2030 delivers a truly engaging experience for fans of action-packed shooters.
Main Features:
Earn points by clearing areas from hordes
Choose between 8 characters across 3 maps
Multiplayer system hosting games & playing with friends (4 players)
Detailed multiplayer stats tracking kills deans & points
Realistic military weapons and effects
"Unleash Hell" power on the Venusians' machine
High-quality graphics throughout
Dismember bodies for extra satisfaction
Utilize traps and more to survive the invasion effectively
In conclusion, 2030 is an adrenaline-fueled TPS survival game that offers a unique blend of sci-fi action, intense multiplayer battles, and gruesome zombie dismemberment. Whether you're exploring the moon's surface or fighting off hordes with your friends, this game is sure to provide hours of thrilling gameplay. Get ready to combat the Venusian invasion!