Hero King Quest: Peacemaker Prologue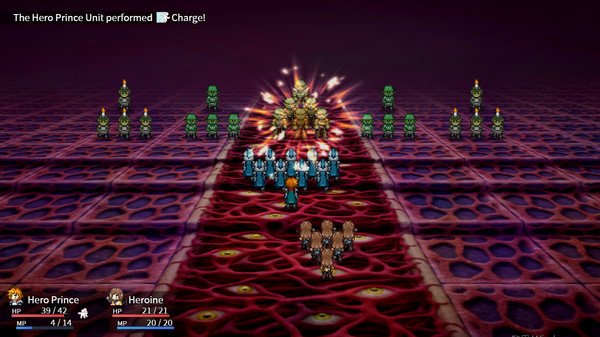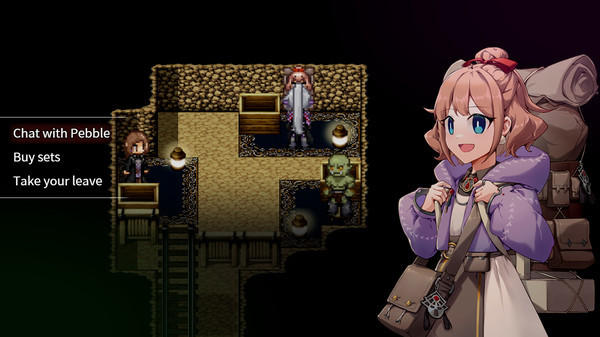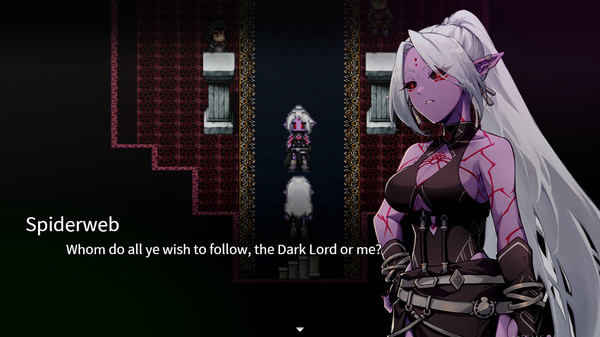 Minimum requirements
Minimum:
Requires a 64-bit processor and operating system

OS: Windows® 8.1/10/11 (64bit)

Storage: 512 MB available space

Additional Notes: 1280x720 or better Display
windows
Single-player, Steam Achievements, Steam Cloud
Adventure, Casual, Indie, RPG
13 May, 2022
Curator review
A classic, traditional style RPG game where you play the role of the Dark Lord's sister that must slay the hero and take the first step in taking over mankind. This is a great & fun RPG game.
Full review
Peacemaker Series is a collection of short yet solid JRPGs that can be enjoyed individually or as one big story. The series features morally gray characters and thought-provoking themes, making it a unique experience in the genre.
In the first game, Hero King Quest: Peacemaker Prologue, players take on the role of the Dark Lord's sister. This twist on the typical hero versus dark lord story allows players to see the fantasy world from a new perspective and experience how a dark lord is born. It's an interesting departure from traditional RPG narratives.
One of the standout features of Peacemaker Series is its difficulty options. Whether you prefer to simply enjoy the story or challenge mighty foes, this game caters to different playing styles with its range of difficulty modes. From Combat-free Mode for a more relaxed experience to Extreme Mode for those seeking greater challenges, there's something for everyone.
Combat in Peacemaker Series is turn-based but doesn't rely on mindless grinding or item farming. Victory depends on strategic thinking and utilizing your allies' strengths while exploiting enemy weaknesses. This adds depth and engagement to battles, keeping gameplay fresh and exciting throughout.
This series serves as both a reboot and expansion of Dark Lord: Peacemaker while retaining its original atmosphere. It reintroduces players into an intriguing world with deep lore and captivating storytelling elements.
All in all, if you're looking for a classic RPG with an interesting twist that delves into morally gray areas then look no further than Peacemaker Series. Its strong characterization, engaging gameplay mechanics, and thought-provoking themes make it an excellent choice for any fan of JRPGs.