DESTRUCTURE: Among Debris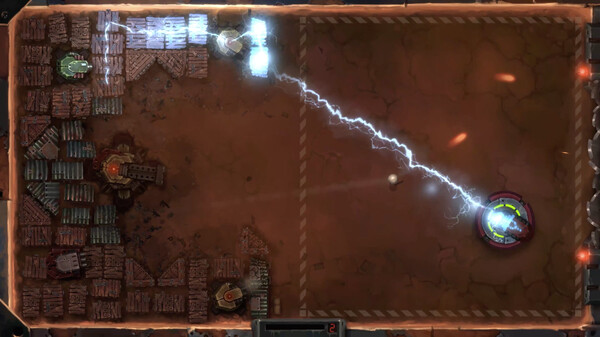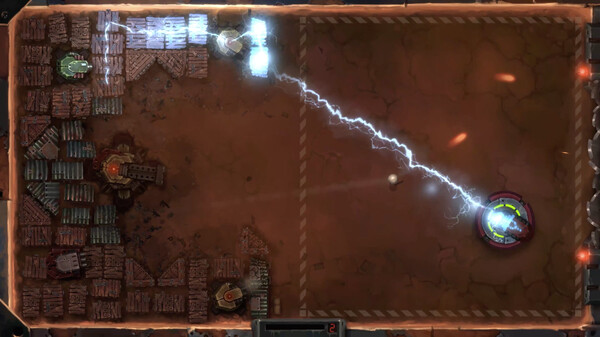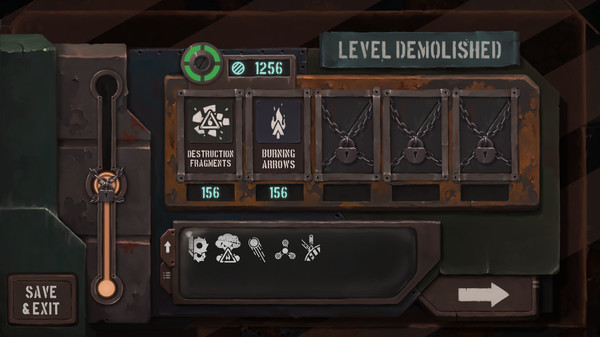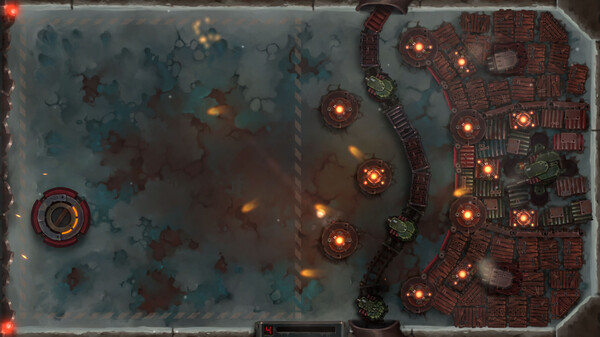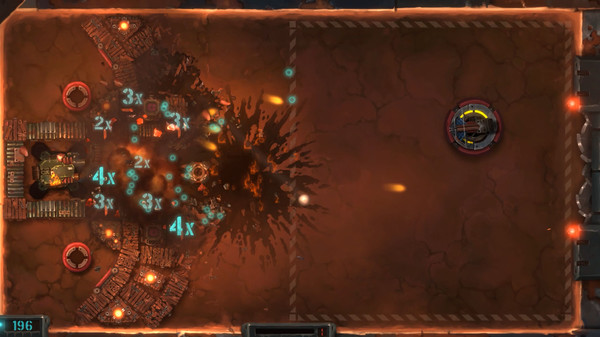 Minimum requirements
Minimum:
OS: Windows 7 or higher

Processor: 2.0 GHz+ single-core or dual-core

Memory: 512 MB RAM

Graphics: 128MB dedicated graphics processor with shader model 2 support (e.g. NVIDIA GeForce FX 5600 or ATi Radeon 9600)

DirectX: Version 9.0

Storage: 1500 MB available space

Sound Card: DirectX 9.0c compatible audio card
windows
Single-player, Steam Achievements, Steam Leaderboards
Action, Casual, Indie
27 Feb, 2023
Curator review
DESTRUCTURE: Among Debris is a physics-based arkanoid-like game where you control a ball of destruction to clean up a post-apocalyptic world filled with garbage and angry robots.
Full review
DESTRUCTURE: Among Debris takes the familiar concept of arkanoid-like gameplay and adds a thrilling twist to it. In this physics-based game, players are tasked with cleaning up a post-apocalyptic world that is overrun with garbage and swarming with angry robot turrets.
The star of the show is the player-controlled Round Thingy of Destruction, which offers full 360-degree control for maximum smashing satisfaction. While demolishing structures to clear away the debris, players must also be wary of losing their ball to the metal grinder lurking behind them.
But DESTRUCTURE goes beyond just breaking down walls - as you progress through levels and destroy more structures, bloodthirsty turrets come into play. Dodging bullets, missiles, lasers, and other looming dangers becomes an essential skill for survival in this bullet hell-infused experience.
Luckily, there are powerful weapons and handy power-ups scattered throughout each level waiting to be discovered. These precious finds provide impromptu moments of excitement when you stumble upon a rocket launcher or laser gun hidden amidst piles of rubble.
To aid in your mission to clean up this chaotic environment filled with evil robots and hazardous obstacles, various tools, upgrades,and perks can be unlocked along your journey. Collecting Blue Stuff (whatever its purpose may truly be) becomes crucial for acquiring these valuable resources - all while trying not to get shot!
A standout feature in DESTRUCTURE: Among Debris
is undoubtedly its innovative gameplay mechanics that blend physics-based destruction with intense bullet hell action. The satisfying controls combined with challenging enemy encounters provide an engaging experience from start to finish.
This game creates an exciting atmosphere where every destroyed structure comes at a cost – attracting even deadlier foes who will stop at nothing until they eliminate you completely. The relentless battle against the remnants of a once-thriving world keeps you on your toes and ensures there is never a dull moment in this thrilling adventure.
In conclusion, DESTRUCTURE: Among Debris offers an exhilarating twist on the arkanoid-like genre, combining physics-based destruction with intense bullet hell action. With its addictive gameplay mechanics and challenging enemy encounters, this game provides a unique and satisfying experience that will keep players engaged for hours.