World Empire 2027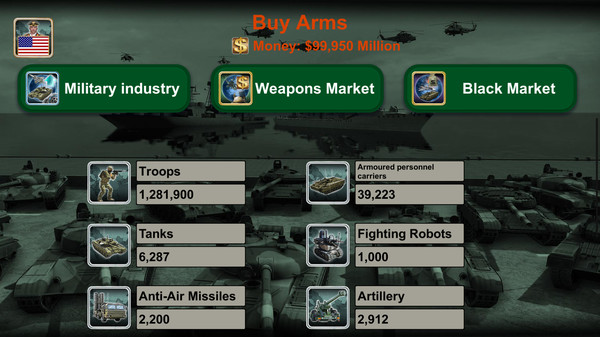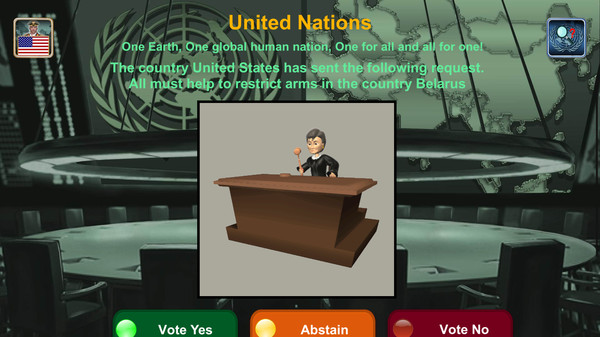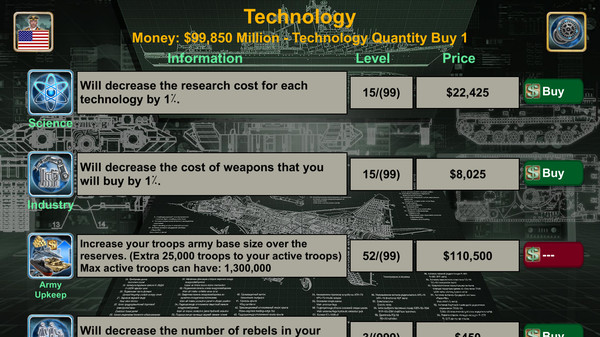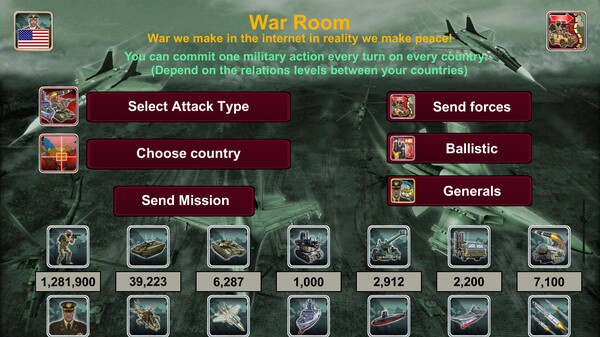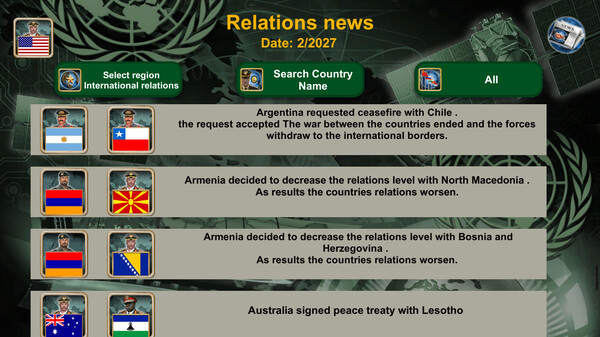 Minimum requirements
Minimum:
OS: Windows XP / Vista

Processor: Intel/AMD Core (1.7GHz and above)

Memory: 4 GB RAM

Graphics: DirectX 11

Storage: 650 MB available space

Sound Card: Windows Compatible Sound card
windows, mac
Single-player, Multi-player, PvP, Online PvP, Shared/Split Screen PvP, Shared/Split Screen, Steam Achievements
Simulation, Strategy
23 Mar, 2022
Curator review
If turn based strategy games are your thing then you will have hours of fun playing solo or with a friend in this traditional style turn based strategy game.
Full review
I recently had the opportunity to play a turn-based strategy game that completely captured my attention. This game, set in the year 2027, presents a world thrown into chaos with collapsing markets and political instability.
In this game, you have been appointed as the leader of an uprising against a corrupt government. With unlimited authority at your disposal, your mission is to rebuild and transform your country into an empire. Your ultimate goal? To become the supreme leader.
What truly makes this game stand out is its incredibly smart Artificial Intelligence system which represents real-world events and countries' statuses using updated data on their economy, military strength, and diplomatic relations.
You have access to a wide range of tools such as weapons suppliers from around the world, spy centers for gathering crucial information, war rooms for strategic planning, diplomats for managing international relations at United Nations meetings... The list goes on!
The arsenal available in this game is also impressively diverse. From mercenaries to ballistic missiles - you can build up your military might with armored vehicles like tanks and helicopters or invest in cutting-edge technology like unmanned aerial vehicles (UAVs) or even fighting robots!
For those who prefer multiplayer experiences; fear not! This game offers both online multiplayer options where you can create or join existing worlds with up to eight players. Each player takes turns managing their respective countries while sending private messages to other players in-game.
All in all,
if you're a fan of traditional turn-based strategy games packed with depth and complexity then I highly recommend giving this one a try! With countless scenarios programmed into its AI system testing thousands of strategies for victory - it's time for you to showcase your leadership skills on an international stage.
A word of advice:
Don't forget that politics matter just as much as military might in this game. Wise diplomacy can be the key to building a superior empire. Good luck, commander!