Path Of Destruction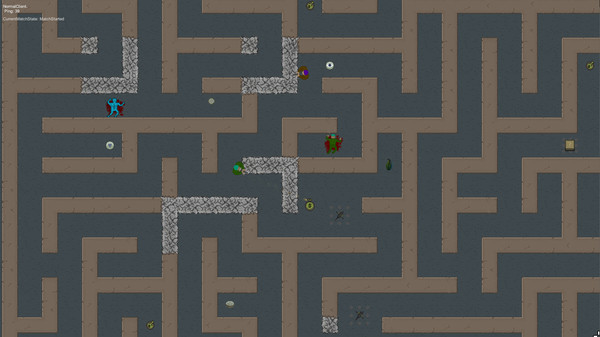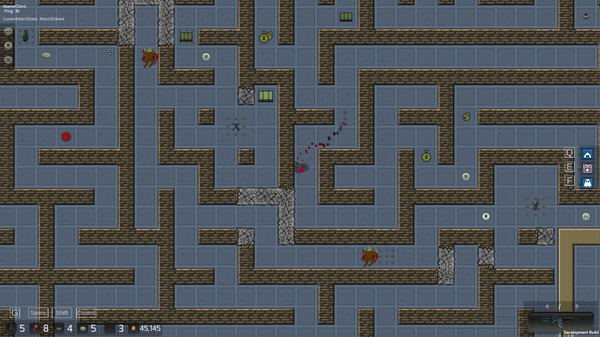 Minimum requirements
Minimum:
OS: Windows 7 (64bit)

Processor: Intel Core 2 Duo E5200

Memory: 4 GB RAM

Graphics: GeForce 9800GTX+ (1GB)

DirectX: Version 10

Network: Broadband Internet connection

Storage: 1 GB available space

Additional Notes: 1080p, 16:9 recommended
windows
Multi-player, PvP, Online PvP
Action, Casual, Indie
13 Aug, 2022
Curator review
Face other opponents inside a unknown labyrinth. Follow the path to nowhere or destroy the walls to give a end for your enemies. Path of Destruction is a round based game.
Full review
Path of Destruction is an exhilarating round-based game that thrusts players into an unknown labyrinth filled with opponents. Whether you choose to follow the path to nowhere or unleash destruction by destroying walls, this game offers endless possibilities for strategic gameplay.
The game begins with each player having the opportunity to purchase and sell items before diving into the action. Move around the labyrinth, gathering various weapons and tools such as pistols, rifles, heavy machine guns, melee weapons like katanas or baseball bats - all at your disposal to gain a competitive edge.
To succeed in Path of Destruction requires careful resource management. It's crucial not to waste explosives on passages that don't lead to new items or resources. Mastering combinations of special abilities available in the shop can also turn the tide in your favor. Leaving specific items on the map and strategically placing mines near them can catch other players off guard.
In addition to facing off against other players, Path of Destruction also introduces AI enemies into its dynamic world. Blue Aliens who roam around and static turrets add an additional layer of challenge beyond human opponents.
A unique aspect of this game is its ability to deceive friends using fake items. With three different specials available simultaneously (each with two uses), players can wreak havoc by deploying tricks like fake items or remote-controlled bombs - adding a thrilling element of surprise during gameplay.
Overall, Path of Destruction provides a captivating gaming experience that tests both your tactical skills and adaptability within an ever-changing environment filled with unknown dangers at every turn.