The Testing Chamber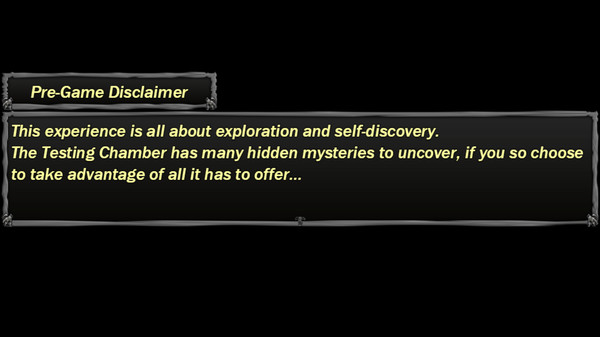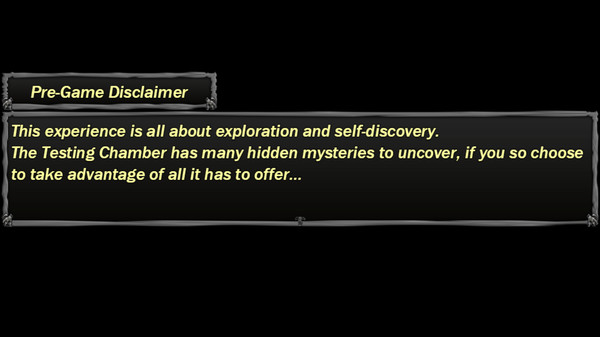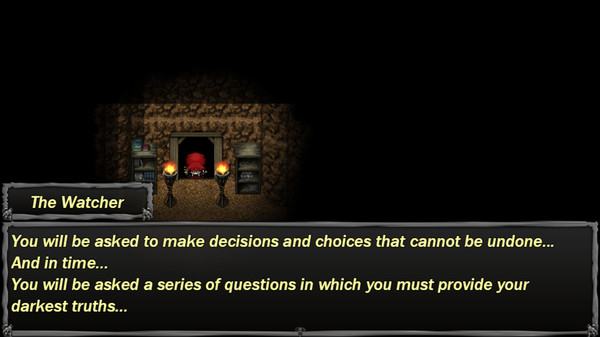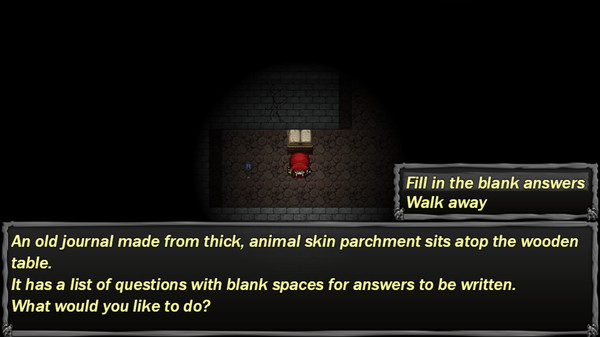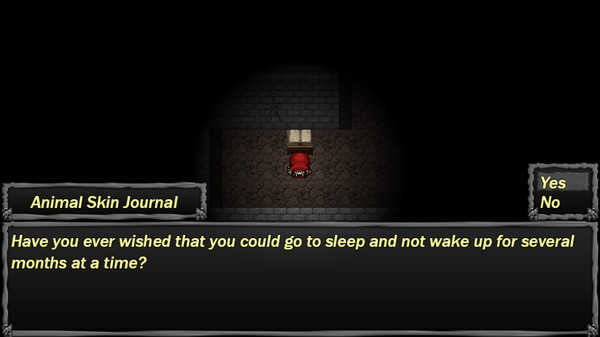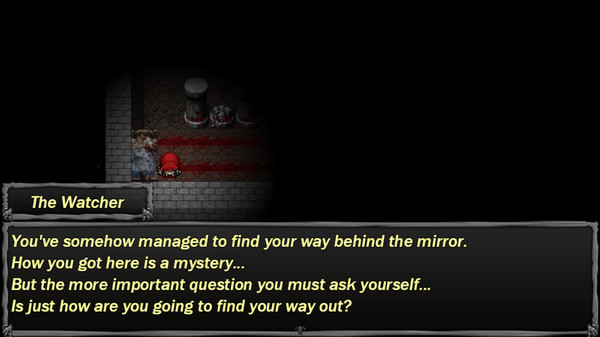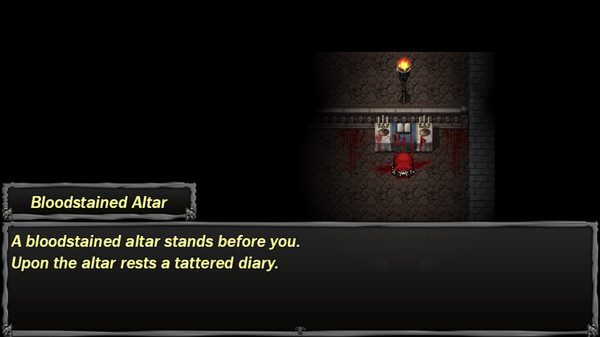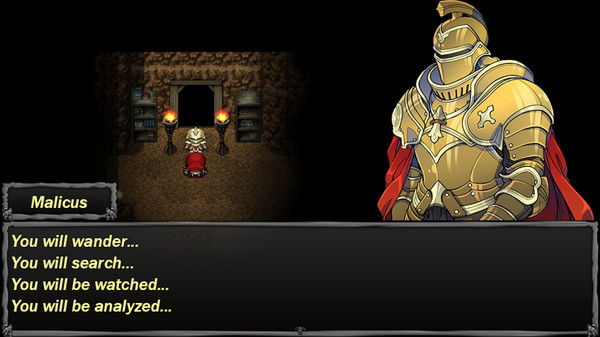 Minimum requirements
Minimum:
OS: Windows 98/XP/Vista/7/8/10

Processor: Intel Pentium III 800 Mhz

Graphics: 1024x768 or better video resolution in High Color mode

Storage: 900 MB available space

Sound Card: DirectSound-compatible sound card
windows
Single-player, Full controller support
RPG, Simulation
28 Mar, 2022
Curator review
In this great RPG game every decision that you make has an outcome on the game and will leave you questioning your self and possibly even reveal things that you didn't know.
Full review
The Testing Chamber is an extraordinary RPG game that delves into the depths of your psyche, providing a unique and thought-provoking experience. It combines elements of horror with psychological simulation, creating an atmosphere that will keep you on the edge of your seat.
As you explore the dark corridors of The Testing Chamber, you will be faced with a series of challenging questions. These inquiries may unsettle you, but through them, profound knowledge awaits. However, be prepared for great sacrifice as every answer comes with consequences.
One standout feature is the game's ability to make you question yourself and reveal hidden aspects about your own personality. Through each decision and action in this immersive journey, there are subsequent reactions that shape the narrative.
The Testing Chamber successfully intertwines relaxation and suspense to create an atmospheric gameplay experience unlike any other. Its psychological depth makes it a standout among RPG games in its genre.
If interacting directly with both players and developers interests you, then look no further – this game offers a captivating opportunity to partake in something greater than just playing it alone.
Moreover,The Testing Chamber is not only affordable but also stands alone as one-of-a-kind within its realm of gaming experiences. The combination of affordability and uniqueness makes it accessible for all gamers looking for something fresh and engaging.
I found myself engrossed in The Testing Chamber from start to finish; every choice I made had me questioning my own beliefs and psychological tendencies. The game's ability to uncover hidden aspects about myself was truly remarkable.