SACROSANCT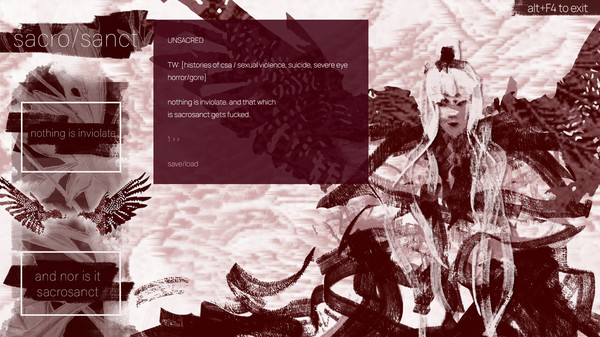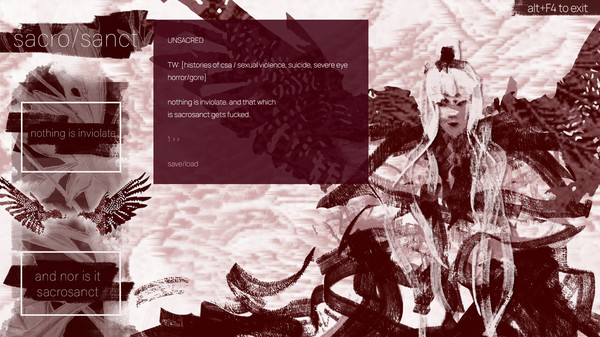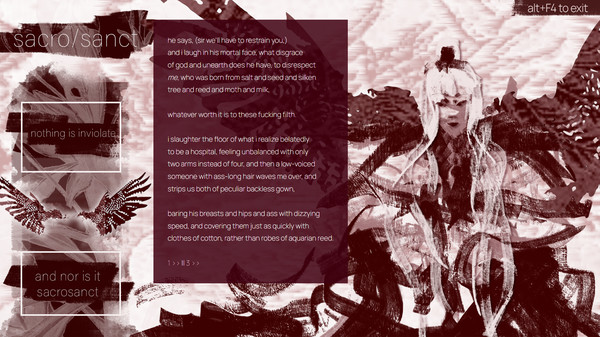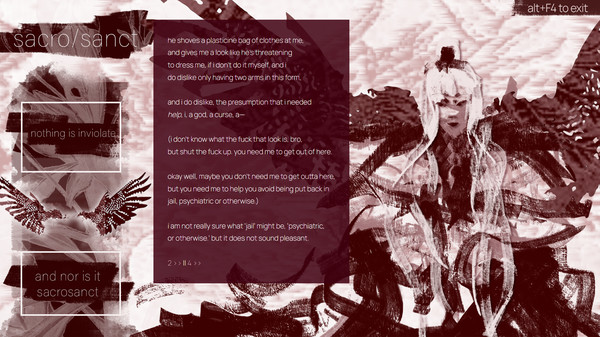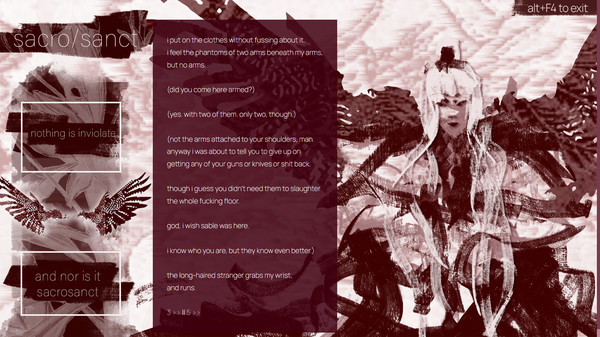 Minimum requirements
Minimum:
Requires a 64-bit processor and operating system

OS: Windows 7/8/10
windows
Single-player
Indie, RPG
3 Apr, 2022
Curator review
Just like a good book, this beautifully hand drawn interactive fiction visual novel with have you captivated for hours with its creative and masterful writing. A must have for VN fans.
Full review
The Curse God and the Folklorist is a captivating interactive fiction game that combines elements of time travel, curse gods, and human sacrifice. The game's unique premise and poetic narrative style make it a must-have for fans of visual novels.
One of the standout features of The Curse God and the Folklorist is its beautifully hand-drawn design and illustration. Every detail is meticulously crafted, creating a vividly textured world that draws players in from the moment they start playing. The limited color palette adds to the game's artistic charm.
But what truly sets this game apart is its writing. The long form narrative poetic verse showcases masterful writing skills, utilizing lyrical elements such as meter, rhyme, and rhythm to create an immersive storytelling experience like no other. It truly feels like reading a good book come to life.
In addition to its captivating storytelling, The Curse God and the Folklorist also features a full original multi-track orchestral soundtrack using traditional Japanese instruments. This enriches the gameplay experience by creating an atmospheric backdrop that enhances immersion in this fantastical world.
If you're a fan of visual novels or enjoy exploring unique narratives with intriguing themes such as time travel, curse gods, love against all odds (and sacrifices), then you owe it to yourself to give The Curse God and the Folklorist a try. It's an interactive fiction game that will captivate you for hours on end with its creative writing style and stunning visuals.