Goo Gladiators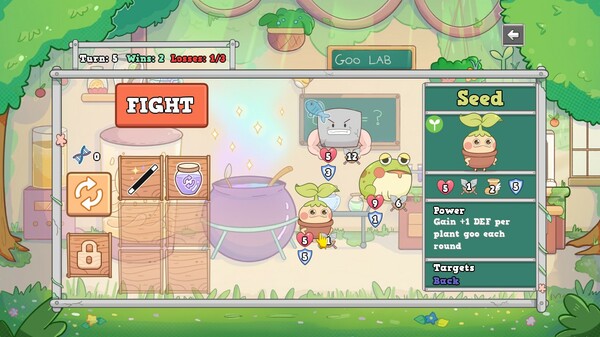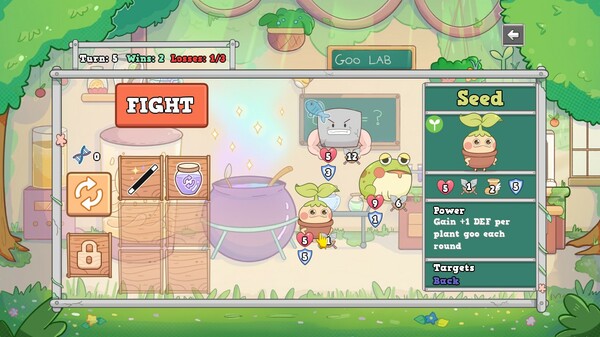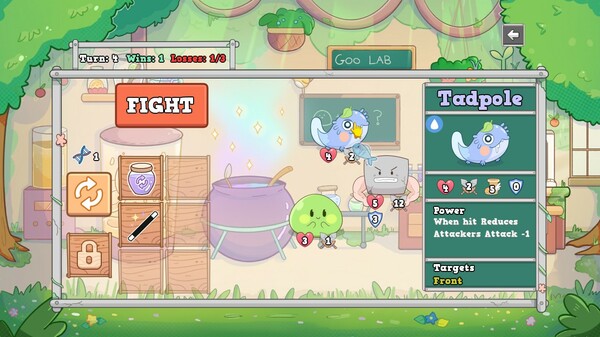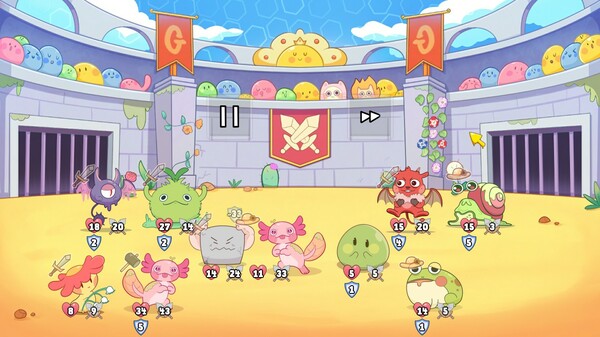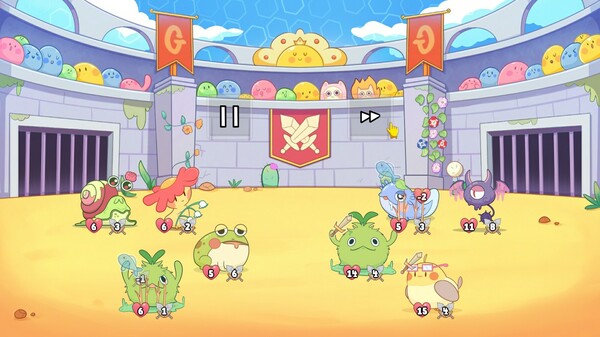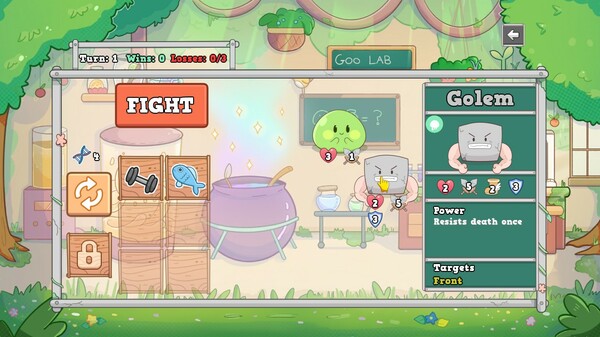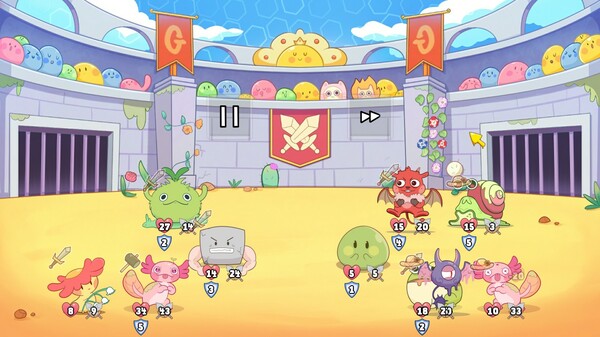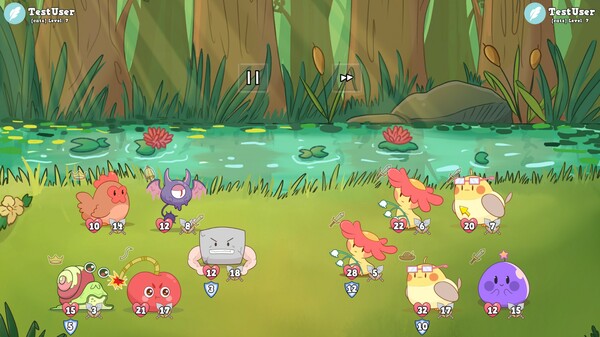 Minimum requirements
Minimum:
OS: Window 7

DirectX: Version 11

Storage: 500 MB available space
windows
Multi-player, PvP, Online PvP, Co-op, Online Co-op, Steam Achievements, In-App Purchases
Free to Play, Strategy
22 Sep, 2022
Curator review
Travel to the edges of the galaxy and compete in the Goo Games. Collect goos, mutate them, and battle with friends to become a Goo Master!
Full review
If you're ready for an intergalactic adventure, look no further than Goo Games. In this captivating auto-battler, you'll find yourself journeying to distant corners of the universe, with Queen Glob presiding over the action-packed arenas.
From the moment you start your journey, Goo Games will have you hooked. You begin with a pair of starter goos and as you progress through victories, exciting opportunities arise to mutate your growing cast of goo friends into powerful gladiators.
What sets Goo Games apart is that each goo possesses its unique set of powers and drawbacks. This means that strategic pairing becomes key in order to find the best combinations of goo types possible. With every decision comes both risk and reward on your quest to rise up the leaderboard and become a legendary Goo Master.
In addition to battling it out solo in exhilarating matches against AI opponents, Goo Games also allows players to form groups with friends for thrilling online asynchronous battles. Take all the time you need to plot your next move while collecting 'Goolah' – currency that helps level up your formidable crew known as the Goo Gang.
The visuals in Goo Games are stunning; when combined with its engaging gameplay mechanics it creates an immersive experience unlike any other. The lure of exploring uncharted territories within this expansive galaxy will keep drawing players back for more interstellar excitement.
If becoming a decorated gladiator across various galaxies sounds enticing, then join me in traversing deep space and conquering all challengers in Goo Games. It's time for us to ascend as true champions!