Krystals with A K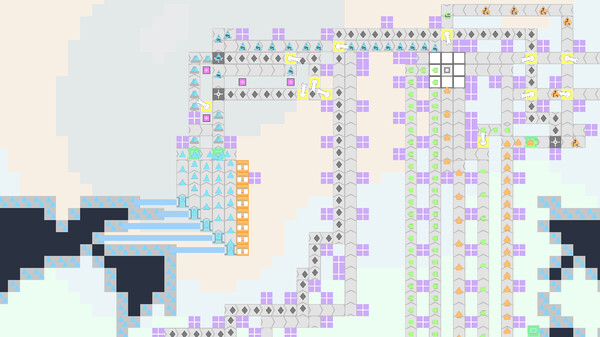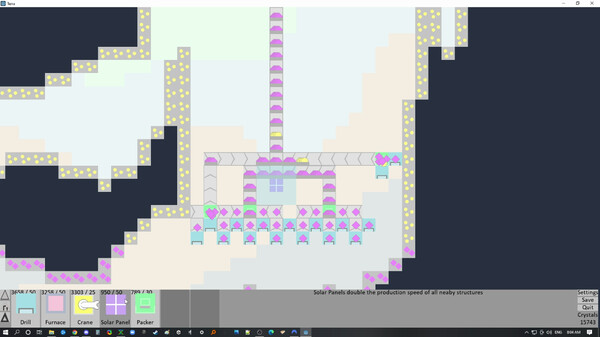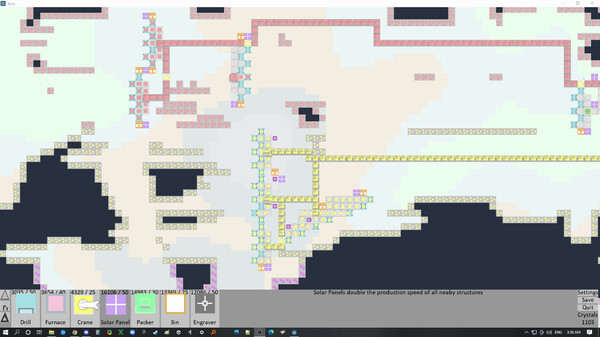 Minimum requirements
Minimum:
OS: Windows 7

Memory: 168 MB RAM

Storage: 2 GB available space
windows
Single-player
Indie, Simulation, Strategy
8 Dec, 2022
Curator review
Unleash your inner architect in Krystals! Mine, build, and combine crystals to create a thriving gem factory in this relaxing construction game.
Full review
Krystals is a unique and captivating construction game that taps into your inner architect and lets you unleash your creativity like never before. Embark on an exciting journey in the world of mining industrial quantities of crystal gems, where every gem holds immense potential for building and expansion.
The game mechanics are simple yet addictive - mine crystals to gather resources, then utilize these precious gems to construct new buildings. As you progress, you'll have the opportunity to combine different types of crystals, unlocking even more buildings with enhanced production capabilities.
What sets Krystals apart from other construction games is its emphasis on relaxation. Immerse yourself in a serene environment while designing and constructing your gem factory. The soothing sound effects combined with visually stunning graphics create an atmosphere that effortlessly transports you into a world where time seems to slow down.
The true beauty of Krystals lies in its endless possibilities for expansion. With each building added to your factory, the complexity increases along with the level of satisfaction derived from witnessing your creation grow rapidly before your eyes.
Moreover, the gradual unlocking of more advanced buildings adds an additional layer of excitement as it constantly challenges players to strategize their resource management effectively. This constant sense of progression keeps players engaged throughout their gameplay experience without feeling overwhelmed or fatigued.
In conclusion, Krystals offers a refreshing take on construction games by combining relaxation elements with intricate resource management mechanics. It's an ideal choice for those seeking a calming yet engaging gaming experience that allows them to tap into their creative side while enjoying satisfying moments filled with progress and achievement.