Forward Defense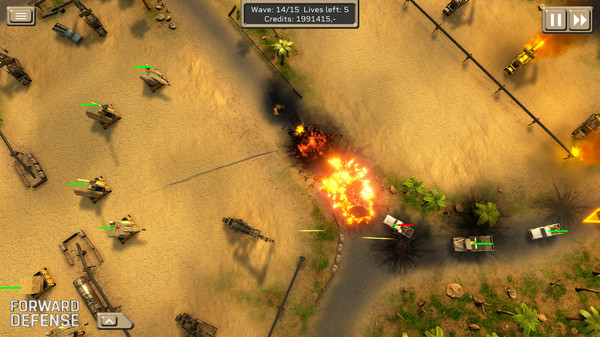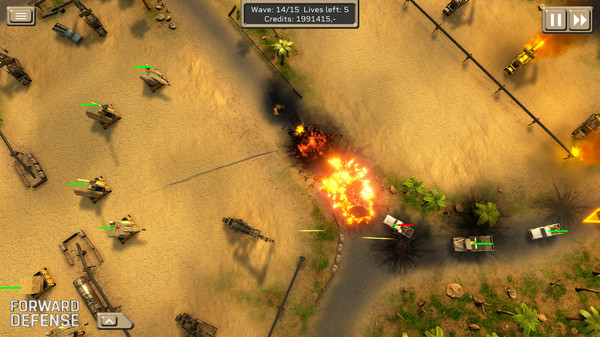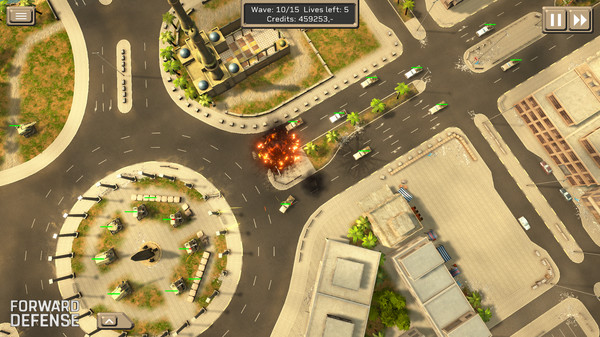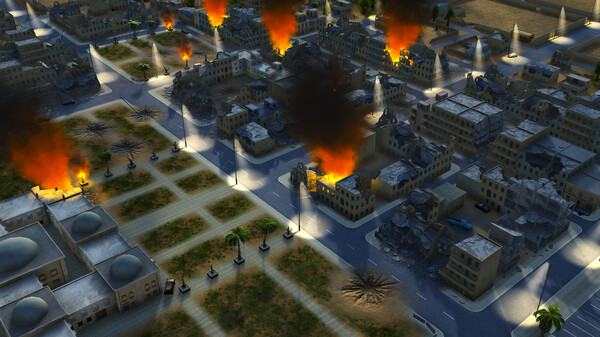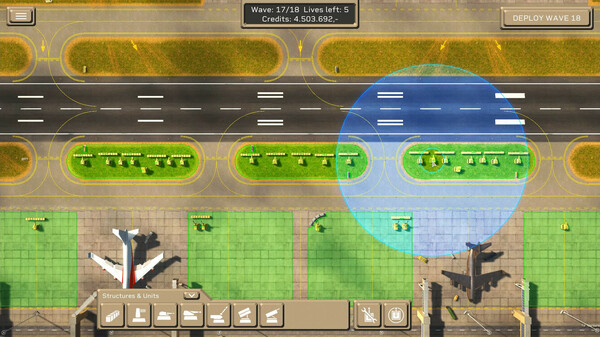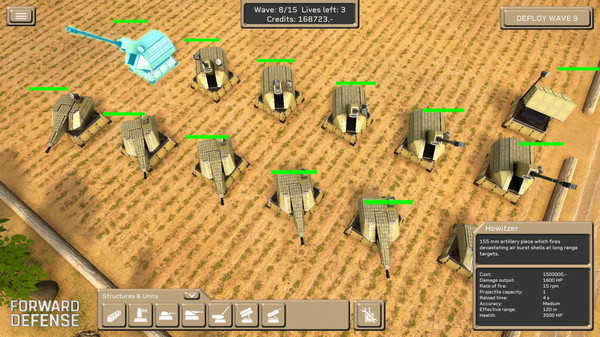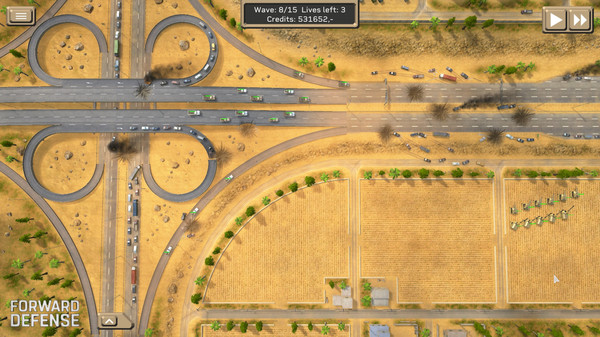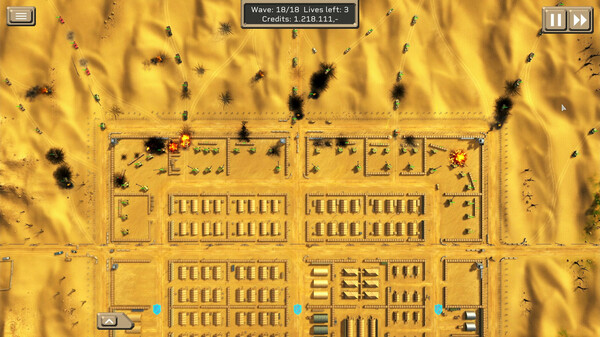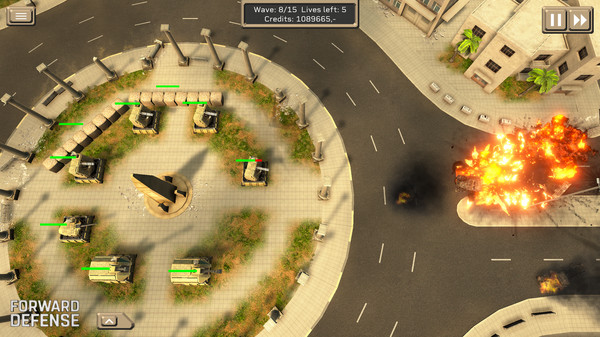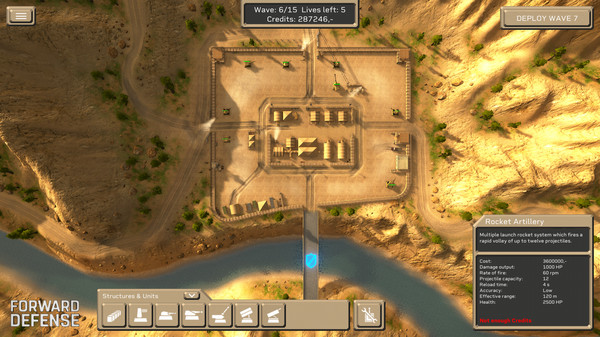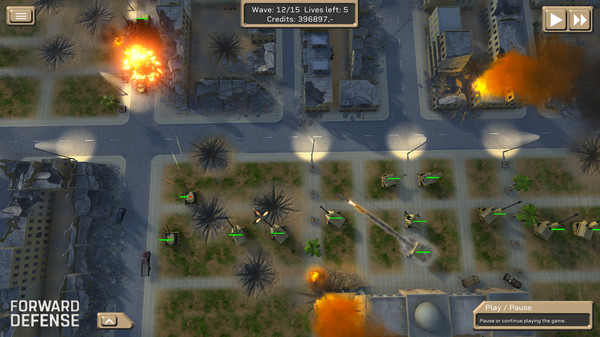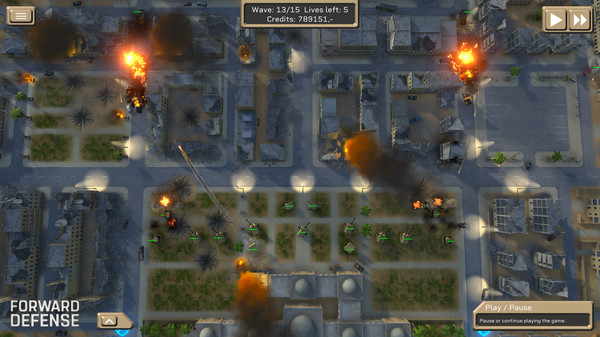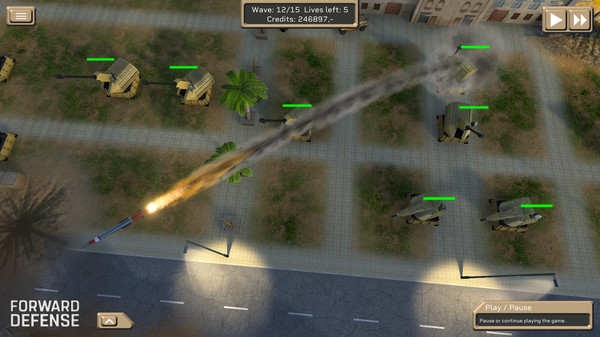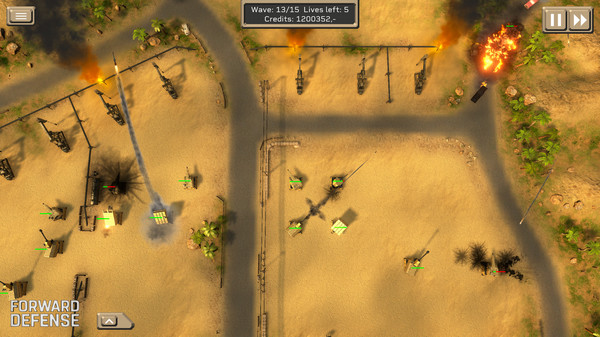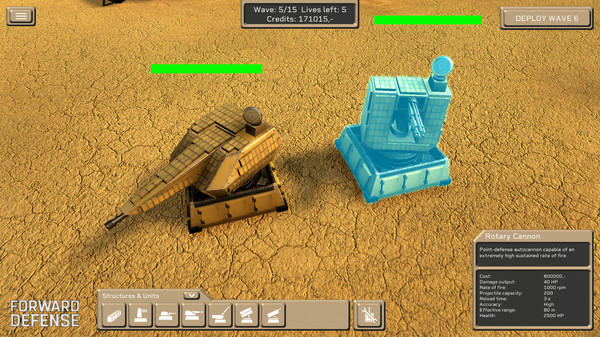 Minimum requirements
Minimum:
OS: Windows 7, 8, 10 or 11

Processor: Intel Pentium Gold G5400 or AMD Athlon 3000G

Memory: 8 GB RAM

Graphics: NVIDIA GeForce GT 1030 or AMD Radeon RX 550

DirectX: Version 11

Storage: 4 GB available space
windows
Single-player, Steam Cloud
Action, Indie, Strategy, Early Access
1 Jun, 2022
Curator review
Like the games title suggest, this is a tower defense game. If you enjoy strategy or tower defense games then you should give this a try. This is both a challenging & enjoyable game.
Full review
Forward Defense is an engaging tower defense game that seamlessly combines turn-based gameplay with the classic military style real-time strategy genre. As a member of the United Coalition Force, your mission is to fend off insurgent forces and protect your defenses.
The game offers a variety of Turret Structures to build and repair, ranging from high velocity Smoothbore Cannons to devastating Howitzers firing air burst shells. Strategically placing these turrets becomes crucial as you navigate unique and detailed maps set in a vast Middle Eastern country.
One aspect that sets Forward Defense apart is its balanced unit and turret design. With six different turret designs at your disposal, it's essential to learn which ones work best in different situations. Whether you're facing lightly armored targets or long-range hostiles, there's always a suitable option for every encounter.
Aesthetically pleasing and carefully crafted maps add another layer of depth to the gameplay experience. From sabotaged oil refineries to war-torn cities and fertile farmland near mountainous villages, each level presents new challenges that require careful consideration when placing turrets.
The backstory provides an interesting context for the game's events, immersing players further into this post-war setting where civil unrest reigns supreme. The inclusion of ultrawide resolution support ensures that players can enjoy Forward Defense on both standard 16:9 monitors as well as wider screens without compromising visuals or gameplay performance.
As a community-driven project, Forward Defense welcomes feedback from its player base. The developers actively listen to suggestions and ideas while continuously expanding the game with new features, mechanics, and units - all while prioritizing performance enhancements
.
In conclusion, Forward Defense delivers an enjoyable blend of strategy elements within its tower defense framework;
it has challenging gameplay mechanics without sacrificing fun factor.
If you're fond of strategy or tower defense games,
this title is definitely worth a try.