TRESPASSER 2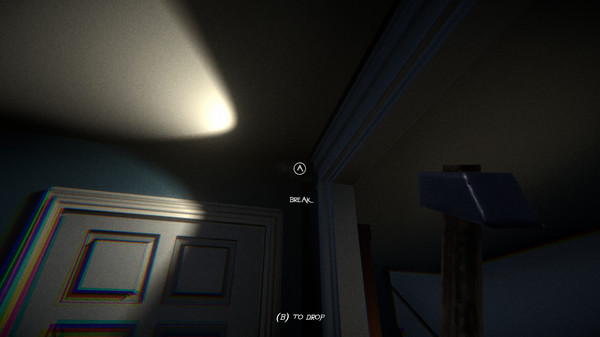 Minimum requirements
Minimum:
Requires a 64-bit processor and operating system

OS: Windows 7, 8, 10, 11

Processor: Intel(R) Core(TM) i3-10110U

Memory: 8 GB RAM

Graphics: Intel UHD Graphics 620

Storage: 750 MB available space

Sound Card: Required for certain gameplay.

Additional Notes: Lowest quality settings recommended.
windows
Single-player, Partial Controller Support
Action, Adventure, Indie, Strategy
28 Sep, 2022
Curator review
Uncover a dark secret and seek revenge in the thrilling game that will keep you on the edge of your seat. With multiple endings and various ways to break into TRESPASSER's house.
Full review
In "TRESPASSER: Secrets Uncovered," players are thrust into a world of darkness and revenge as they break into the house of their tormentor from years ago. With the goal of uncovering a generations-long secret, players must navigate through a series of choices, puzzles, and encounters to find justice. This thrilling game offers multiple endings and various ways to break into TRESPASSER's house, keeping players on the edge of their seats.
The gameplay features in "TRESPASSER" provide an immersive experience with multiple options for breaking into the house. Whether it's climbing onto the roof, lockpicking doors or creating distractions, players have complete control over how they approach each situation. Interacting with objects throughout the game is crucial for progression and adds another layer of challenge.
One notable aspect is TRESPASSER's ability to duplicate himself up to five times per game session. Avoiding these duplicates becomes an intense cat-and-mouse chase that tests your skills and nerves.
Players can choose from three different weapons - hammer, sickle or crafting a unique weapon using nails and a broom - to confront TRESPASSER in their quest for vengeance. The selection adds variety to gameplay strategies depending on each player's preference.
To enhance replayability further, "TRESPASSER" includes three difficulty settings - Easy,M Medium,and Hard- catering to different levels of skill and providing more challenges as you progress throughout the game.
In addition to its core gameplay features,"TESSPASSSER" offers enticing extra content that extends beyondthe main story.Throughout your journey,you'll have seventy opportunities collectibles across various categories.Many require keen observational skills while others demand close listening.Whether found out in plain sight or hidden away,collection-hunters will enjoy seeking out these items.

"Secrets Uncovered" also rewards players with Custom Mode and Endless Mode after beating the game. In Custom Mode, you can tailor gameplay elements to your liking, allowing for a highly personalized experience. Endless Mode provides an endless challenge where survival becomes the ultimate goal.

To add another layer of fun, the game includes sixteen cheat codes that let you tinker with its mechanics and unleash your creativity within its world.

In summary,"TRESPASSER: Secrets Uncovered" is a thrilling game that promises an exciting journey filled with suspenseful gameplay. Delve into this dark secret; seek revenge against TRESPASSER while uncovering secrets in extraordinary ways using ladders, lockpicks, or distractions. With multiple endings and varied difficulty settings available,this immersive experience will leave players yearning for more!