Myth of Mirka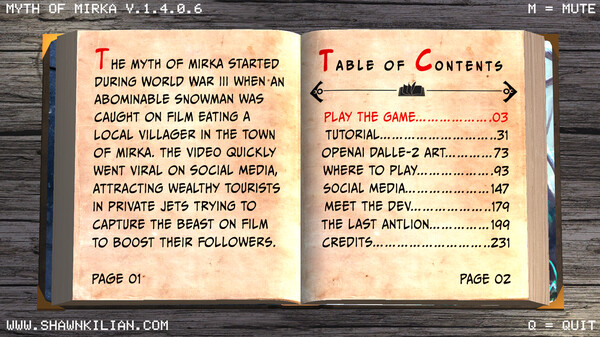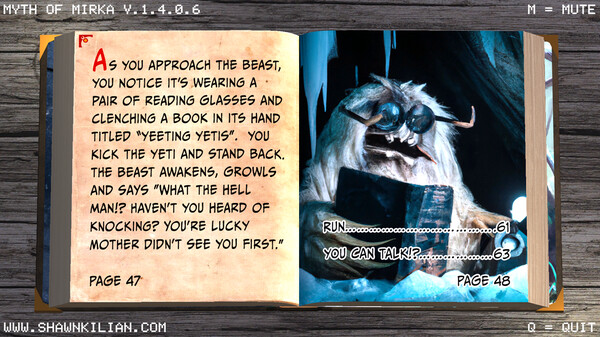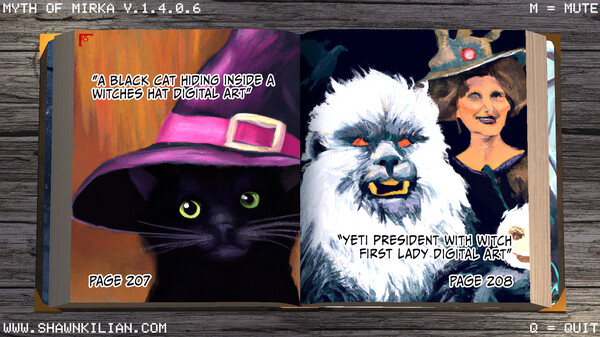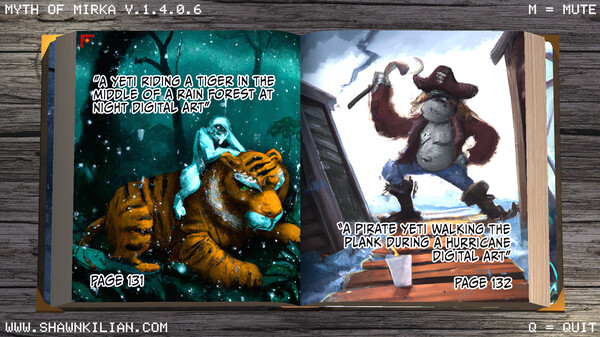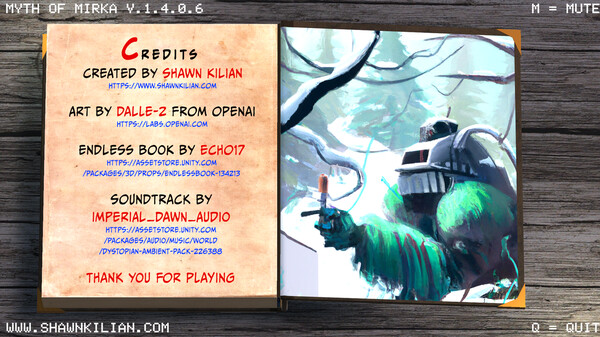 Minimum requirements
Minimum:
Requires a 64-bit processor and operating system

OS: Windows 7, Windows 8, Windows 10

Processor: Quad-Core @ 2.6 GHz

Memory: 2 GB RAM

Graphics: AMD or Nvidia GPU with 2GB of VRAM

DirectX: Version 11

Storage: 108 MB available space
windows
Single-player, Steam Achievements
Adventure, Casual, Indie, RPG
27 Jul, 2022
Curator review
Enter the world of Myth of Mirka, a thrilling visual novel with 230 pages of wild stories and 23 "Bad" endings. Make your choices carefully, or you'll die a lot!
Full review
The Myth of Mirka is a truly captivating visual novel that thrusts players into the intense turmoil of World War III. In this immersive experience, you take on the role of a streamer who crash-lands in the mysterious town of Mirka. Little do you know, Mirka is embroiled in a clandestine conflict involving unsuspecting yetis and enigmatic witches.
What sets The Myth of Mirka apart from other visual novels is its gripping storyline filled with unexpected twists and turns. As you navigate through its 230 pages, each decision you make carries weighty consequences, which can lead to any one of the game's 23 "Bad" endings if not thoughtfully considered.
The game's controls are seamless and intuitive. With just a simple left mouse click anywhere on the page, you effortlessly progress forward or backward in this enthralling narrative journey. Additionally, for those moments when silence becomes golden or when life interrupts your gaming escapades momentarily, hitting 'M' will instantly mute any sound effects or music playing in the background.
If ever there comes a time when reality beckons beyond your screen's reach or if curiosity lures you to explore other realms within KeyHub itself, fret not! Simply press 'Q', and The Myth of Mirka gracefully exits without fussing over unfinished business.
To ensure ease-of-access throughout your adventure within The Myth of Mirka's sprawling universe, an unassuming Table Of Contents button elegantly resides at the top left corner – patiently awaiting your return to Page 01 whenever needed.
In conclusion,
The Myth of Mirka fearlessly treads new ground by combining elements such as wartime strife against supernatural beings with immersive storytelling mechanics that truly put players at its epicenter. This unforgettable journey takes risks and rewards those who carefully consider their choices.
So step into this visually stunning novel where friendships are forged, secrets unravel, and the fight for truth defies all odds.