Redhot Rabbit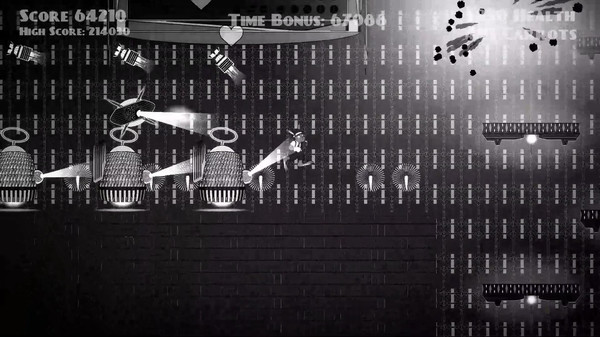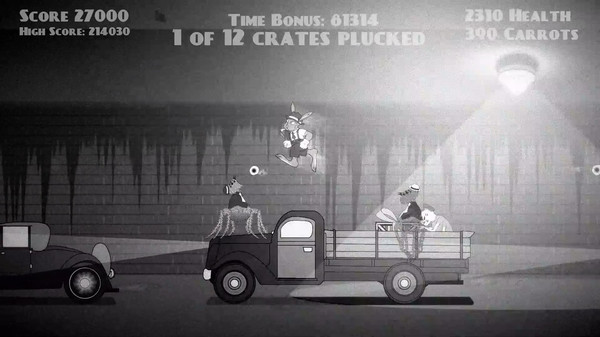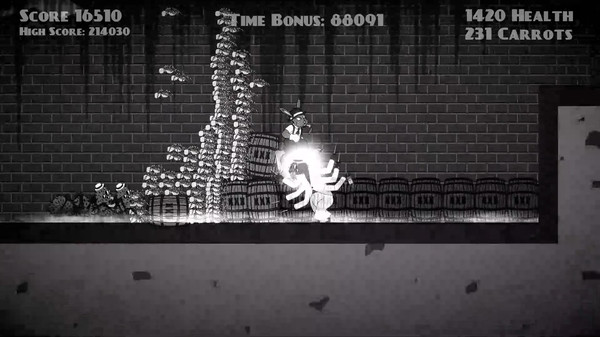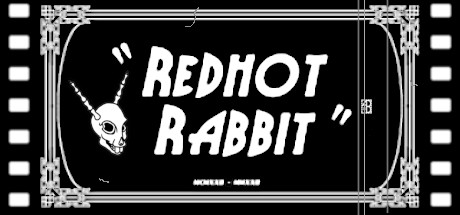 Minimum requirements
Minimum:
OS: Windows 8.1

Processor: Intel i5 2.4 GHz

Memory: 8 GB RAM

Graphics: Intel Iris Graphics 5100 (Integrated graphics card)

DirectX: Version 9.0

Storage: 3500 MB available space

Additional Notes: No dedicated graphics card required. Will run on older machines as long as they have enough RAM.
windows
Single-player, Steam Achievements, Steam Leaderboards
Action, Indie
16 Aug, 2022
Curator review
Redhot Rabbit is a hand-drawn, monochrome platformer with a rich visual style rooted in the silent movie era. Enjoy the soundtrack and fast-paced gameplay.
Full review
Redhot Rabbit is a delightful hand-drawn platformer that pays homage to the silent movie era with its monochrome visual style. It takes you on an exhilarating adventure where you control a rabbit through various challenging levels.
The controls in Redhot Rabbit are simple and intuitive, with WASD, spacebar, and Enter keys allowing you to run, jump, attack from above, and throw explosive projectiles. The game rewards speed and skill, encouraging you to complete levels as quickly as possible for high scores.
One of the most intriguing aspects of Redhot Rabbit is the choice it presents to players. You must decide whether to focus on speedrunning or playing strategically for points and health. Both approaches have their merits and will determine your final score.
To enhance your gaming experience, Redhot Rabbit features an incredible soundtrack comprising foxtrot and dancehall jazz hits from the late teens and early 1920s. Composers like Irving Berlin along with ensembles such as the Original Dixieland Jazz Band contribute to creating an immersive atmosphere reminiscent of bygone eras.
This game has received positive feedback regarding its compatibility with the Steam Deck console. While there have been reports suggesting some inconveniences in controlling it initially on Steam Deck due possibly blurry instructions we strongly suggest trying adjusting settings according [reviews.link].
Overall, Redhot Rabbit combines stunning visuals with addictive gameplay mechanics that make it a must-play platformer for fans of retro-inspired games or anyone looking for a unique gaming experience.