Catherine Ragnor - Blackbeards Fury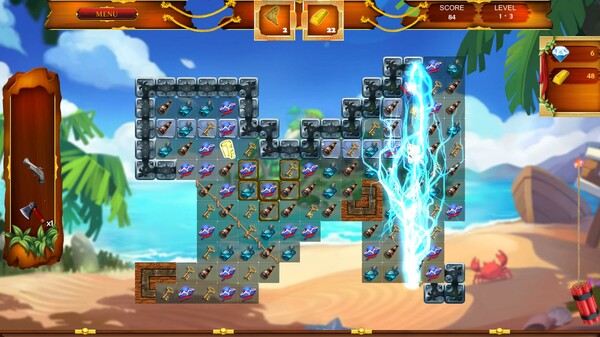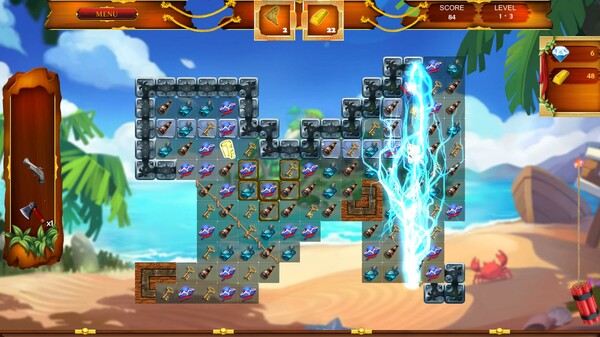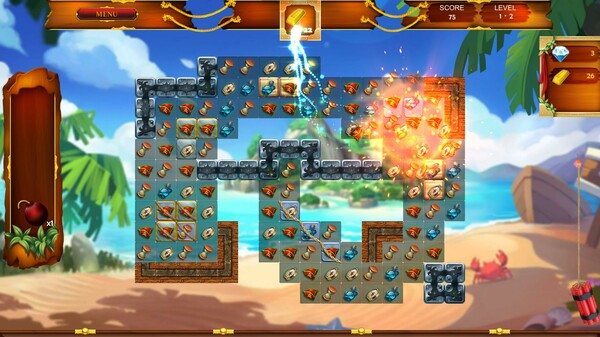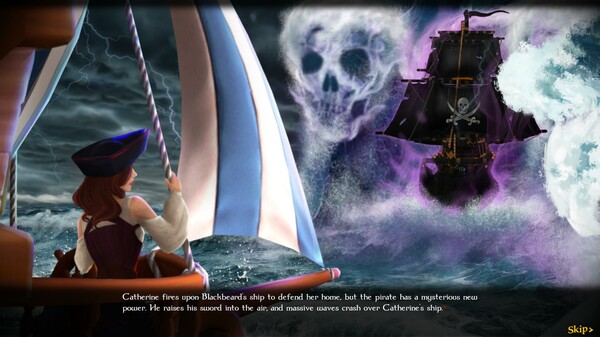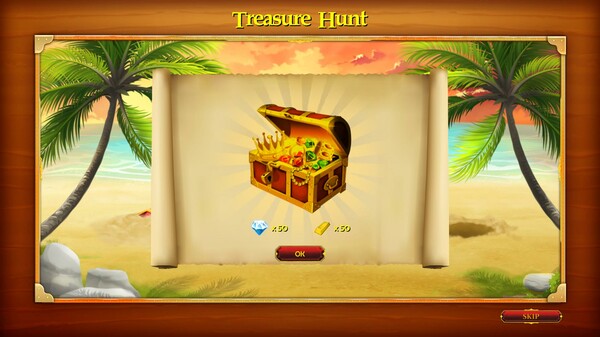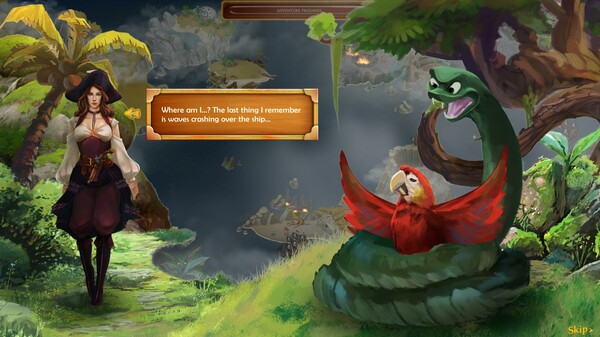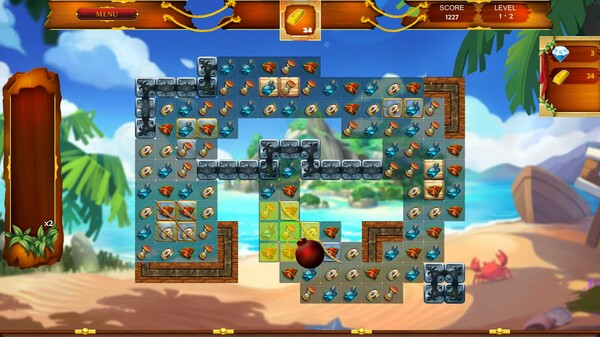 Minimum requirements
Minimum:
OS: Windows 7 / 8 / 10 / 11

Processor: 1.0 GHz

Memory: 256 MB RAM

Graphics: 128MB

DirectX: Version 9.0

Storage: 1 GB available space

Sound Card: DirectX compatible sound card
windows
Single-player
Casual
14 Sep, 2022
Curator review
Ahoy, matey! Join Catherine Ragnor on a Match3 quest to stop Blackbeard and his Sword of Ocean Fury in a thrilling tale of piracy and adventure.
Full review
Ahoy, mateys! Set sail on an epic Match3 quest in the exciting sequel to a great saga! Join Catherine Ragnor as she embarks on a daring adventure to stop the notorious pirate Blackbeard and his formidable Sword of Ocean Fury. Get ready for a thrilling tale of piracy and high-seas excitement!
In this captivating game, you'll follow Catherine's journey alongside memorable characters like Peter Thorne. Together, they will set out on an enthralling quest to put an end to Blackbeard's reign of terror.
As the story unfolds across five thrilling chapters, get ready to unlock each of the twenty upgrades that reveal more about Catherine's courageous tale. Along the way, you'll encounter exciting match-3 puzzles that will test your skills and unlock crucial clues for completing your quest.
The visuals are stunning as you traverse through various captivating locations in search of treasures and answers. The attention-to-detail in creating each scene adds depth and immerses players into this dynamic storyline.
With its immersive gameplay mechanics and engaging storyline, this game keeps players hooked from start to finish. The challenging match-3 puzzles are cleverly crafted with just the right balance between difficulty and satisfaction—providing hours of entertainment for both casual gamers or Match3 enthusiasts looking for their next addictive adventure at sea.
The developers have truly outdone themselves with this sequel—delivering not only impressive graphics but also crafting a compelling narrative filled with twists and turns that will keep you eagerly anticipating what happens next.
So grab your hat, hoist up those sails, and join Catherine Ragnor on her exhilarating Match3 escapade as she races against time to find a legendary weapon capable of countering Blackbeard's fearsome Sword of Ocean Fury. This swashbuckling journey is not to be missed!